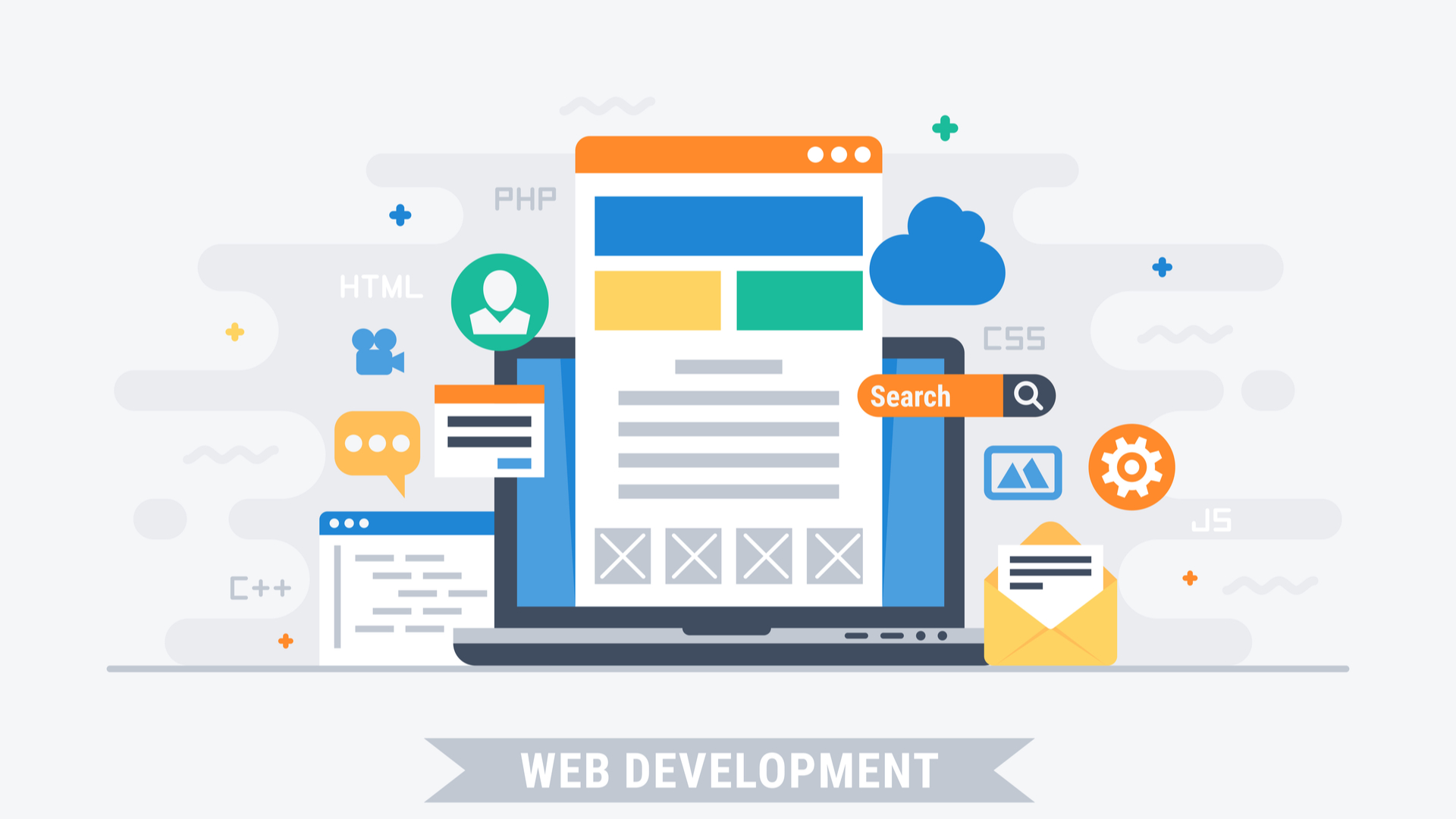 Top Elements of a Compelling Web Design
Top Elements of a Compelling Web Design
What is web design?
Web design is the creation and development of a website.

The process requires specific skills, both in terms of code and programming (back end) and in terms of graphics and visual (front end).
The design of the website takes into account the appearance of the site.
When it comes to appearance, the site must have graphical and navigability characteristics that make it easy to use and fast.
Taking care of the appearance of the website
Having a good looking website is essential, especially when people form first impressions within seven seconds of seeing a website.
After seeing your website, potential customers will form an opinion about your business based on the quality of your site.

As such, you need to think of your site as a digital storefront and showroom.
Aside from ensuring you choose or build the right template, you also need to take into account a number of other factors, including:
Well-planned and designed Information Architecture
This refers to the structural design of the website. It involves creating a structure for your website or app, so that users can navigate the site with ease.
It helps users to understand where they are, based on how your site is built. On the back-end, it involves the use of site maps, meta data, categorisations and more.
Fast page-loading speed
A fast web design is 'light' in usage. Pages and images load quickly, ensuring a site that is pleasant to use and fast to load.

This avoids the possibility of abandonment of the pages because of too long loading times.
Optimized images
Optimising images involves decreasing their file size to use less bandwidth and speed up the load time of the page.
Optimising images is great for SEO, as your site will rank higher in search engine results. Another benefit is that they require less storage space on your server.
Attractive font type and size
Strategically selecting font, size and colour piques user interest and keeps them browsing your site for longer.

his also enables you to highlight important information, simply by selecting specific font sizes and colours.
Finally, font is good for branding, as it reflects the tone and personality of what you are trying to say.

It should therefore be used meticulously and consistently throughout your site.
Easy access to different pages
This aspect concerns the navigability of the site, the choice of the content tree and the methods of access to the different parts of the site.
It should be easy for the user to understand the site and how to access all the pages, including the contact information, which should be clearly presented on every page of your site.
Responsive design
Your website must be fully responsive, scaling to size based on the screen it is being viewed on.
Users use a variety of devices to navigate, and sites should be responsive on PCs, smartphones, and tablets with screens of different sizes.
You site must also be well-coded, by utilising a database-driven content management system (CMS).
Mobile-compatibility
It's vital that all visitors to your site have a positive user experience, regardless of what device they are using to reach it.
For this reason, you need to have a mobile-friendly website as more and more people are using mobile phones to access websites.
Harmonious layout
Your site layout should be clean and easy to follow, to give visitors easy access to important and valuable information.
Content on the site should be easy to find, encouraging visitors to stay put on the site for longer.
If your site has a clean-cut layout, visitors will feel comfortable browsing through it, and will want to come back again and again.

Since a good layout keeps users browsing for longer, this naturally equates to increased sales.
Easy-to-read, well-written content
High-quality content helps to attract the right audience to your site, engaging them and encouraging them to take further action.
It has the power to drive more traffic to your website, and inspires users to share your content.
Compelling content also possesses immense SEO value, making your site easier to discover. This increases visitor engagement and conversions, which, in turn, generates more sales for your business.
EWM: A leading web design agency
EWM is a leading web development agency in Geneva.
Our agency takes an agile, 360-degree approach to web development, specialising in:
· Care of the graphic aspect of the site
· Ease of access to pages
· Page load speed
· Responsive design
We deal with the development of many types of websites, creating sites with WordPress, Magento and Prestashop e-commerce platforms, as well as landing pages for online advertising.
Contact EWM to discover how we will turn your design into a work of art that generates contact and increases sales.