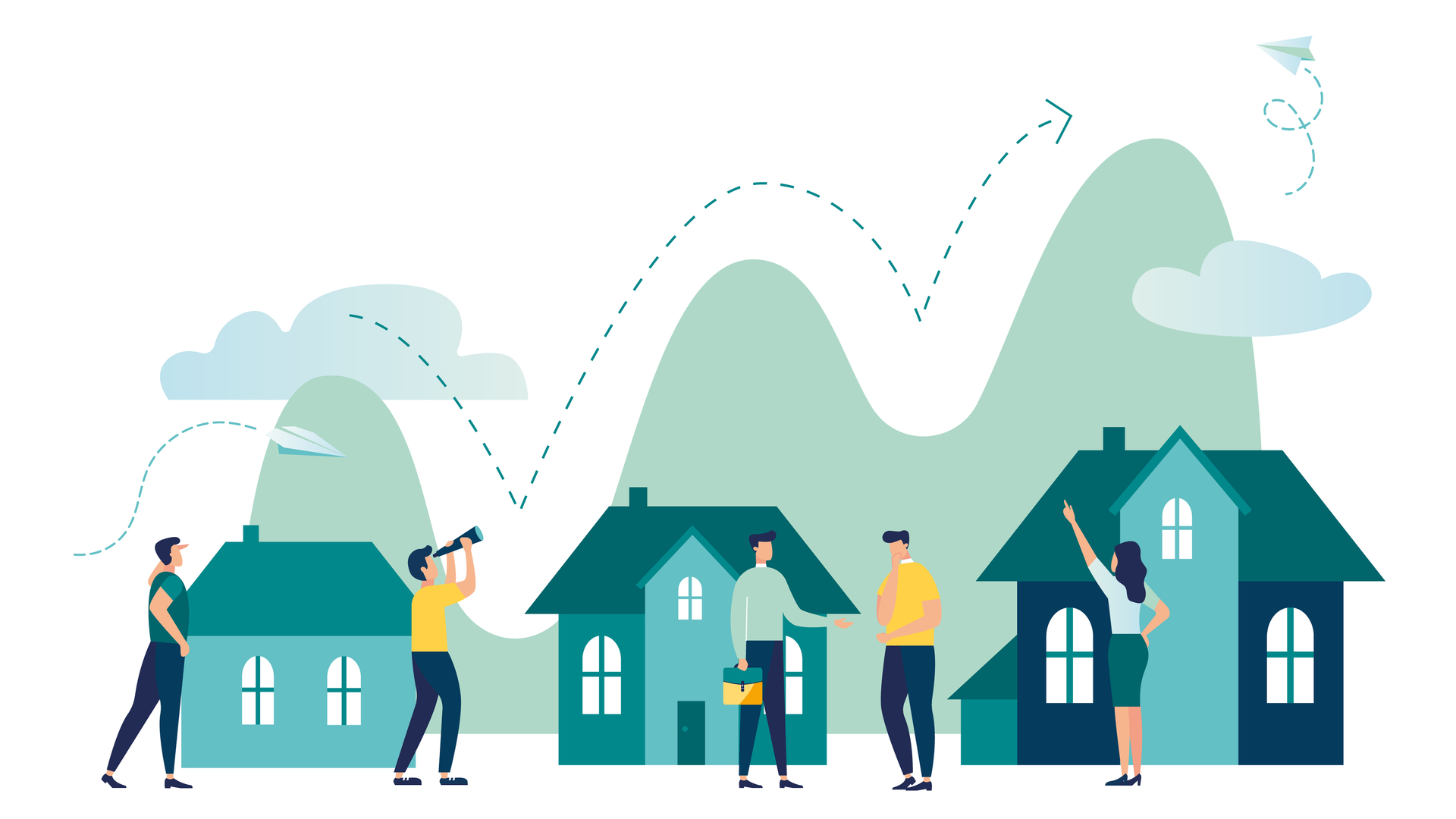 Top Tips for a Powerful Real Estate Agency Website
Top Tips for a Powerful Real Estate Agency Website
When creating websites for real estate agencies, what are the best practices?
Creating a website for a real estate agency is no longer a competitive advantage, since virtually anyone can have one without any particular complications.
Whether you are looking for new customers or just want to increase your brand awareness, a website is the number one tool at your disposal.
However, when it comes to creating a website, depending on the sector, there are certain characteristics that can make all the difference between a successful and an unsuccessful site. Why is this the case?
In this article we are going to look at some of the reasons why this may be the case. In addition, we will provide useful and important tips for all real estate operators who inevitably wish to stand out in the infinite world of the internet.
Specialised agencies and pre-formed models
There are several agencies more or less specialised in the field, however, as far as we are concerned, the idea of ​​making copy and paste websites is not a strategy we favour.
Instead, EWM aims to personalise each website according to the unique specifications of the owner or the business. Why? Quite simply because there are today a little more than one billion websites in the world. As such, in order to stand out from the crowd you need a personalised site.
As real estate agencies you might be included in a portal, but here we are talking about a business/personal website, which is quite different.
A preformatted model will be very similar to other real estate sites, and may not provide an adequate user experience. Your site should be unique and attract customers based on your specific characteristics.
Do it yourself vs. a specialised agency
When you decide to create a website for your business, the first choice to make is whether you prefer to do it yourself with the tools at your disposal, or whether to contact a specialised agency, such as EWM, one of Geneva's foremost marketing agencies.
Of course, a lot depends on the available budget that each business has, but we want to stress that 'free' does not necessarily equate to savings.

What you can or must achieve always has a cost which translates into hours of work. Creating a site with WordPress is possible, however a site, just like a machine, must be maintained and constantly updated.
Many people attempt to build a site, but then forget to perform maintenance, updates, and whatever else is needed to make the site operative at its most efficient. This is something that must be very carefully considered.
Website creation for real estate agencies: Best practices of 2021
In today's tense and competitive real estate market, this advice can really make a difference.
Today, having a site without following an appropriate marketing strategy risks making your efforts wasted. Having a site with the right marketing strategy, in addition to marketing your clients' properties, also means building your brand, protecting leads, and starting to close sales.
Observe real estate website best practices
The first step to attracting new prospects and building your contact database is to create a real estate business page.
How do you make your website stand out? Follow the Search Engine Optimization (SEO) best practices that will turn your real estate website into a solid lead generator, a few tips:
· Use eye-catching layouts and designs
· Make your website easy to navigate and optimised for mobile devices
· Include an IDX powered search bar on the site
· Include high-quality photos, videos, and professional infographics
· Provide an interesting and exceptional description of the property
· Include comprehensive neighbourhood information and free real estate resources
· Include effective call-to-action buttons
· Implement an SEO marketing strategy to get your website to the top of Google rankings
· Provide contact information, including phone number and email address
· Include newsletter subscription boxes and links to your social media profiles
Harness the power of social media
Everyone, whether first-time home buyers, potential buyers, or past clients, is looking for homes online, which makes social media and online marketing a valuable combination for real estate agents.
There are several social media platforms that can help you reach potential customers, including Facebook, Instagram, LinkedIn, Twitter, and Nextdoor.
Here are some ideas for improving your social media marketing efforts:
· Simplify social sharing by including responsive layouts (for desktops and mobile devices) and simple share buttons
· Enable reviews and ratings on your social media sites
· Use live streaming (like Facebook Live or Instagram Live) to take a behind-the-scenes look at the properties you sell
· Post 360-degree videos and photos of the properties you sell
· Create a Facebook Messenger chatbot or similar service that schedules bots to answer frequently asked questions.
· Post a survey to spark a dialogue with local neighborhood owners on Nextdoor
· Use hashtags in your social media posts to get listings
· Publicise your open houses to verified local residents through sponsored posts from Nextdoor
Your goal when using social media is to generate interest and engagement. This should encourage people to click on links and images that will take them directly to your real estate website.
Real estate web design: Closing thoughts
For us here at EWM, there is no single blueprint for building real estate agency websites. We are convinced that each reality deserves special attention for its characteristics and unique features.
If you are looking for a web agency to create your site, but you do not want a copy and paste site or something bland, contact our team of experts.

By discussing your needs with us, you will be able to see some solutions that we have created for real estate agencies scattered in cities across Europe, including a portfolio that covers Geneva, Lausanne, Paris and many other cities of the world!
Contact us today to discuss your needs.