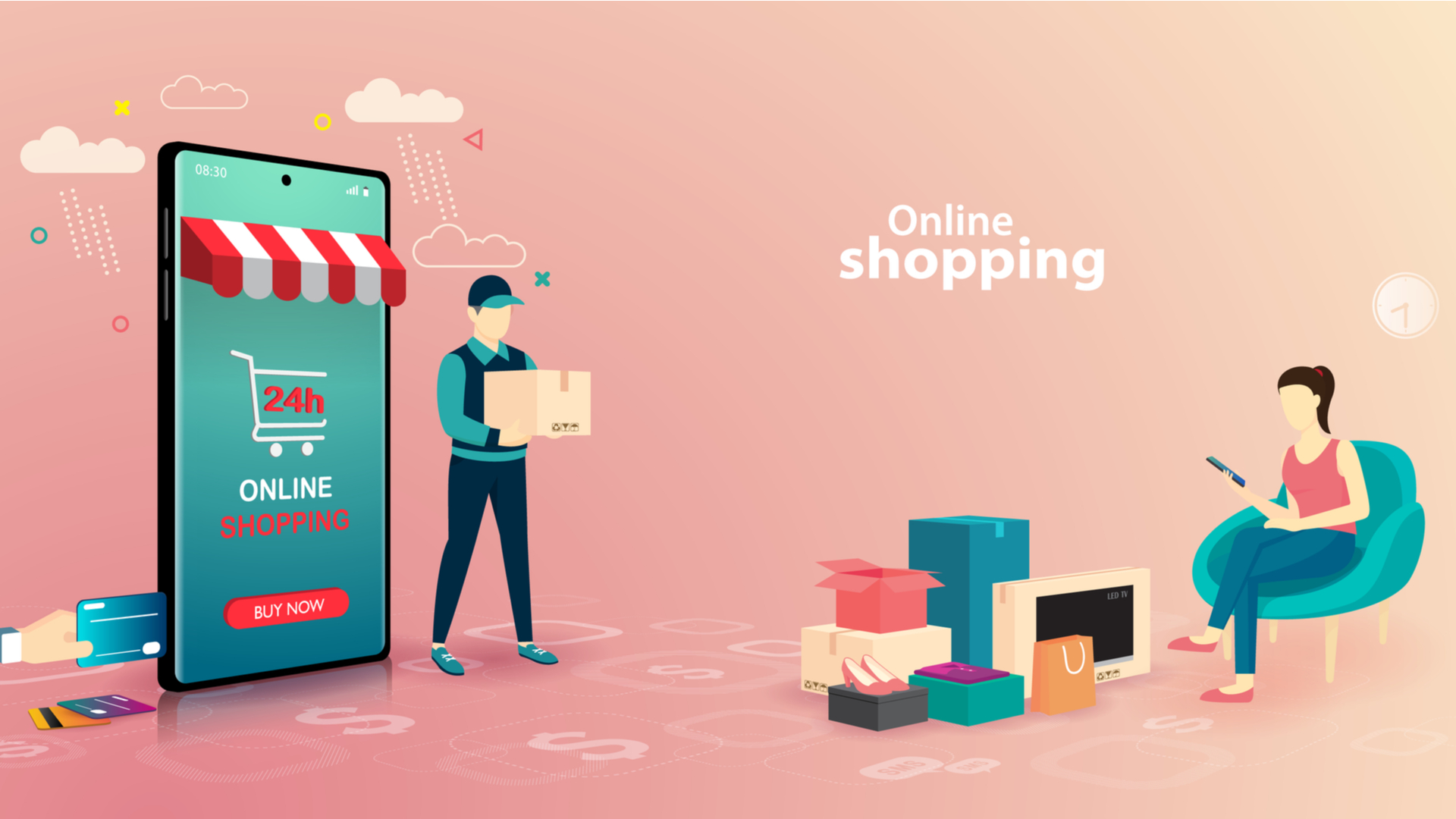 E-Commerce in the Swiss Market: 4 Ways to Promote your Brand
E-Commerce in the Swiss Market: 4 Ways to Promote your Brand
Since the outbreak of covid-19, the way we shop has changed significantly. The pandemic accelerated the shift towards a more digital world, triggering changes in shopping behaviours that are likely to have enduring effects.
E-commerce Trends in Switzerland
In Switzerland, e-commerce has long been a leader in Europe. According to the Swiss Distance Selling Association and the market research institute GFK, online sales reached 13.3 billion Swiss francs in 2020.

That being said, the sector experienced further growth in 2021, driving an increase in the revenues of the online shopping industry, particularly in sectors such as food and cosmetics.
Switzerland is ahead of the curve for a number of reasons, including:
· A high internet connection rate (97% of Swiss people use it regularly)
· 98% of Swiss people are clients of a bank, which is a prerequisite for conducting online transactions
· The number of online merchants is notably high for such a small country
· The quality of delivery is extremely high
This figure is not only economic but also cultural, and is linked to the way in which online consumption habits change and evolve.
The circumstances dictated by the coronavirus pandemic have stimulated the online presence of many establishments who were used to only selling their products or services directly. As such, while it's important to have a website in 2022, it's also important to have an e-commerce platform.
Today, everything you can possibly imagine is accessible on the internet: whether you want to purchase tickets for a show, book a holiday, search for a job or do a grocery shop, you can do all of this – and more – with absolute ease online.
E-commerce in Switzerland witnessed significant development since the outbreak of the coronavirus pandemic in 2020. Many businesses capitalised by going online in order to meet the growing expectations and demands of customers.
In order for any business to succeed online, it needs to establish a clear and efficient digital marketing strategy. Aside from understanding e-commerce within your sector, technical skills are also needed to set up and manage an online shop.
How to Augment your Online Sales in the Swiss Market
To successfully target the Swiss market with your e-commerce website, you need to take into account the following essential elements:
Content Marketing
Content marketing is the ideal strategy if you want your conversion rates to increase.

By developing value-added blog posts, infographics, videos and online product guides, you are better able to persuade potential prospects to visit your e-commerce site and make a purchase.
Provided you successfully answer questions that your potential buyers might have and engage them with your content, you are more likely to convince them to ultimately make that purchase.
Email Marketing Automation
Email marketing campaigns are essential for any e-commerce platform. This is one of the most successful ways to influence customers and encourage them to buy more.
Once you've appropriately segmented your contacts and implanted automated emails, you'll be able to send out targeted emails to the right audiences.
Emails should be segmented as follows:
· Welcome email automatically sent when a visitor register on your site
· Email sent in the event of a shopping cart abandonment reminding users that they did not confirm their order
· Discounts offered designed to encourage them to take action
· Purchase confirmation email once a purchase is finalised
· Feedback email asking for the customer's opinion once the product has been delivered
Email marketing is a superb tool enabling you to generate brand awareness, build customer loyalty, inform your audience of new products, offer promotions and accompany them during their purchasing process.
Retargeting Ads
The purpose of a retargeting strategy is to make online users return to your e-commerce site with the help of targeted communication and strategically timed advertising.
Communication via Social Media
Social media is one of the most cost-effective and efficient ways to promote your e-commerce goods. An effective strategy is to develop digital campaigns on social media that inform, engage and encourage your target market to take action.
High-quality images and content are needed to accelerate the success of your campaigns. There are so many ways to improve your content on social media and highlight your products including with carousels, product catalogues, filters, stories and in-platform shops and much more.
It is clear that the value of social media platforms has notably increased over the years; however, this does not detract from the importance of a website.

Yes, social media is incredibly effective for any digital strategy, however, it should not be used exclusively. In reality, it is far better to have both, as both are two very different tools with their own characteristics, targets and objectives.
On the one hand, we have an immediate technology dedicated to the instantaneous sharing of multimedia content.

On the other hand, we have a tool that must be developed and optimized over time, that is capable of supporting communication and the sale of products online.
The two support and reinforce each other: one does not exclude or replace the other, but rather amplifies its potential.
What steps are you taking to enhance the success of your e-commerce site?
Do you believe in the importance of a website and e-commerce platform in 2022? Want to take advantage of the benefits that an online platform offers? Trust EWM, an agency specialising in the development of personalised and efficient online solutions.
Contact our team of specialists now!​​​​