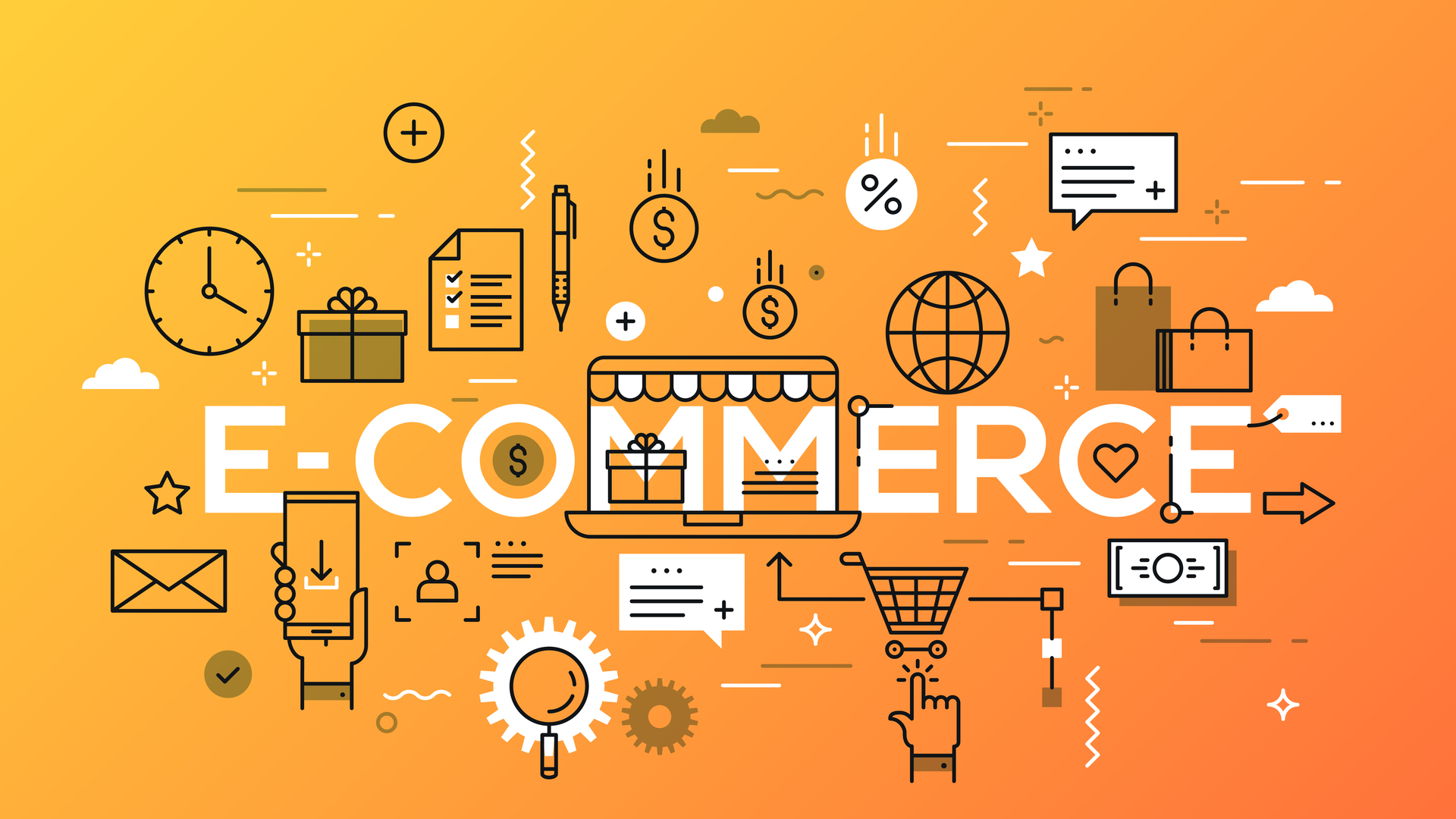 E-Commerce Web Design: Why use a Digital Agency?
E-Commerce Web Design: Why use a Digital Agency?
If you have decided to start selling your products online, you need to build an amazing e-commerce site that is optimised for online sales, easy to navigate through and safe for users.
A robust online store allows you to reach many more customers than a physical store, and potentially sell anywhere in the world.
The internet has become a popular sales channel for users who can find what they are looking for from the comfort of their own homes.

In particular, the outbreak of Covid-19 accelerated the popularity of e-commerce like never before.
Most e-commerce businesses saw their online revenue increase in 2020, and even after the initial lockdown, online sales remained high.
As 2021 evolves, businesses can capitalise on this opportunity to accelerate growth even further in a post-Covid world.
Setting up your e-commerce website with the support of EWM, our digital marketing agency in Geneva, is the ideal choice.

This is because we possess the skills, expertise and knowledge needed for your e-commerce site to excel.
Some of the many benefits of choosing an agency such as EWM include:
An easy to manage site
All the management of your e-commerce activity is based on a user-friendly content management system, such as Drupal, Prestashop, Shopify or Magento.
Drupal: Used by large and small brands alike the world over, this is an outstanding platform offering an elevated customer experience designed to accelerate your journey towards digitisation.
Prestashop: This powerful programming software offers state-of-the-art e-commerce software designed to help you run your e-commerce store with ease. This versatile platform is easy to use, offers competitive pricing and excellent marketing capabilities.
Shopify: A popular e-commerce platform featuring simple and intuitive features for seamless management of your e-commerce store.
Magento: This open-source e-commerce platform is considered a key player in the world of e-commerce systems, thanks to high-end security, high scalability and plenty of rich features. What's more, it offers exceptional SEO-capabilities for optimal search engine visibility.
Easy navigation
Users don't want to have to work out how to use your website; they must feel confident when browsing through and be able to browse with ease.
Navigation must always be fluid, simple and satisfying in order to facilitate the purchasing process.
When employing the services of a web design agency, you can rest assured that navigation of your custom design will be fluid and seamless.

Your site will not only look professional but will run efficiently and be in a better position to attract new customers.
SEO optimization
The content of the site will be optimized to ensure it is easily found on Google and other search engines. And in today's highly competitive online world, this is an essential component of any e-commerce website.
Agencies possess SEO experts who know how to augment the visibility of your website. At EWM, our experts truly know best: they understand the ever-changing SEO scene and are quick to make updates to ensure your website remains afloat of – and ahead of the competition.
They also understand how to use analytics better, in order to increase conversions and avoid major errors.
Efficient E-Commerce
Clear, secure information supported by superb designs
The success of an e-commerce site does not only depend on a job of web designers, SEO specialists and marketing experts.
Users entering the site should find clear information about the sales policy, returns, payment and refund methods.
The stages of the registration phase and, above all, the purchase phase must be intuitive and simple.
The user should feel that they don't even have to think about what they're doing, so each step of the purchase must be linear and unambiguous.
A good e-commerce site will generate confidence at every step of the buying phase, right through to the final purchase.
How we develop your online store
· Design and develop a responsive e-commerce site
· Implement a robust content management system such as Drupal or Magento, to easily manage products, photos and texts
· Integrate Live Chat to facilitate chat with users
· Ensure SSL certificates are in place for secure purchases
· Use security standards and maintenance policies that protect the site from cyber-attacks
· Insert online payment methods
· Incorporate a delivery management system
What should not be underestimated when opening an online store
E-commerce takes time and continuous improvement.
Running an online store means planning promotions, taking care of customer service and maintaining various logistics.
Also, to market your online store, you will need a marketing plan that you can invest in.
Evidently, a great deal of work goes in to creating and running a successful e-commerce store.
For this reason, we highly recommend employing the services of an e-commerce agency, such as EWM.
Contact EWM to find out more!