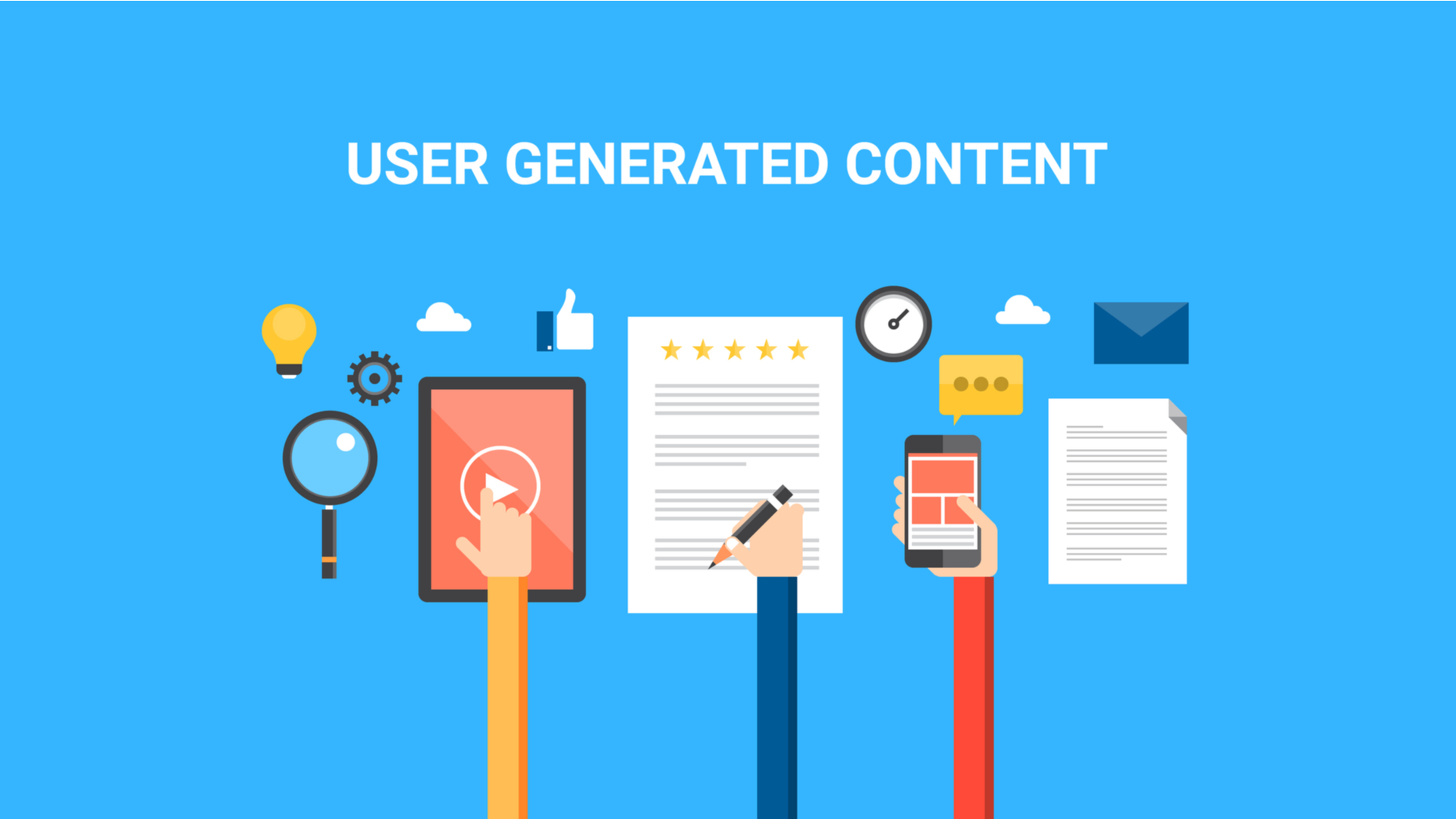 How To Utilize User Generated Content
How To Utilize User Generated Content
When it comes to micro-influencers, customer advocates, or even celebrity endorsers, user-generated material (also called UGC) can be described as the foundation of social media marketing.
This is an effective method of engagement: brands are engaged with their followers organically, advertising their products or services, and in return, those who love the brand give it attention and recognition while possibly even growing their fan base.

In particular, UGC has redefined how brands and users interact with social media.
Today we're going to explain to you how to convert those customers who are not advocates of user-generated content.
Before we dive into our step-by-step guide, let's define the basics of what UGC is, and the rules and guidelines for sharing it.
What is user-generated content?
User-generated content is a term used to describe non-sponsored/non-paid social media posts that users on all networks share when talking about or using an item or service.
When a friend of yours posts an update on Twitter about the great experience with the hotel they stayed in, this is UGC. When someone uploads an image on TikTok about the most effective lipstick they've ever tried, it's UGC.
How brands can leverage the wealth of user-generated content makes the medium so powerful.
While it's not entirely organic, the power of sharing and re-sharing UGC can be quite significant for both consumers and brands.
Select the most effective social media platforms for your campaign
It's vital to know not just where your followers are on social media, but also where the potential advocates have the greatest influence.
Instagram is an excellent platform for sharing images, however, first, ask yourself whether that's the social network your targeted users are on.
Think about your users and your objectives when selecting the right social media platform.
Marketers shouldn't be just considering where they have a current social presence but also the places where customers want them to be more.
For example, when asked which social media platforms they prefer, most users say they prefer Facebook, YouTube, and Instagram as their top three social media platforms in order of importance. According to studies, Facebook is also the most popular platform for consumers.
What is the functionality of every network?
As you decide which one is the best for your needs, you must determine which types of UGC are most effective on each platform and the best way to present them in the culture of each app.
Twitter:
Twitter is an excellent platform for sharing images. Like Instagram, it can let images talk for themselves.

f you are hosting events, you should consider using the space to set up a live Twitter feed to provide real-time coverage and quickly capture UGC to tweet and retweet. Utilizing Twitter in this manner is an excellent way to take advantage of hashtags.
TikTok:
This application is quickly becoming synonymous with viral videos. There's plenty of UGC on TikTok, and it's easy to find.

TikTok's culture revolves around authentic, scrappy and wacky videos – not polished reviews or narratives. Connect with your customer through the comments on their video, or ask permission to share the video and give credit on your page.
LinkedIn:
This is the largest social network in the world for professionals. Therefore, every UGC that you post here must be checked and relevant to your business' objectives.

This isn't the right place to share any content posted by users. Instead, use LinkedIn to highlight content that aligns with your brand's image professionally.
Inform your audience about what they should see.
There are numerous ways to promote UGC and engage with it, including hashtags used for campaigns and social media contests. With just one hashtag, you can create heightened interest and help your followers make content inspired by your campaign.
Collaborate and concentrate on the community
One of the great things about content created by users is how it ignites participation and builds communities.
Receiving an acknowledgment or a repost from a brand is typically a delightful and exciting moment for a consumer.
One report found that 51% of customers are more likely to be interested in and buy from the brand if they share their social posts on its marketing.
This not only creates a bridge between your brand and your clients, but also exposes your followers to new content and people, while creating the possibility of viral content.
As a Community Manager, you must develop a personality for your company and connect your advocates and customers.
UGC acts as the glue that brings people from different backgrounds together and constructs bridges through these interactions to your brand. In the end, it helps build credibility. If done properly, you'll be able to drive people through the marketing funnel.
Never underestimate the importance of your followers. You need to follow a detailed strategy on social media and treat your audience with respect. Give them answers, acknowledge their contributions, and be there to answer any queries, concerns and requests.
Instead of viewing engagement on social media as a chore, view it as an opportunity.
Need support with your social media strategy? Contact EWM today.