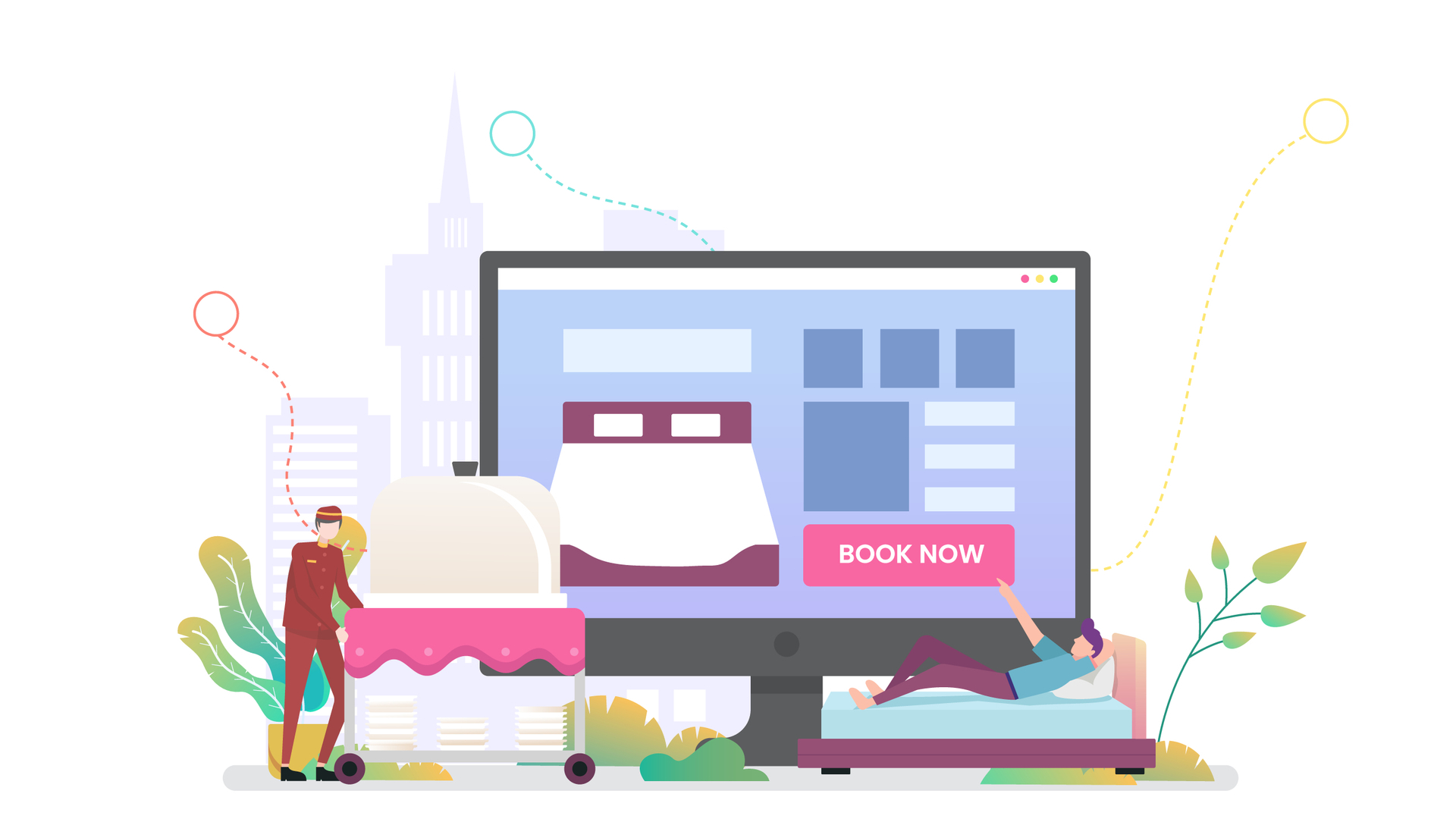 How To Create A Fantastic Website For Your Hotel
How To Create A Fantastic Website For Your Hotel
Nowadays, first impressions are made when a customer opens a hotel's website. As such, the booking experience effctively acts as the gateway to their trip.
As with creating the perfect hotel experience for your guests, when you are designing your hotel's website, there are two important elements that you must include. To ensure you don't overlook a single element, we'll take you through how to create a fantastic website for your hotel.
01. Select the template
As a busy businessowner, you're no doubt surrounded by issues to take care of, including managing budgets, paying staff, and handling customers.
However, having an outstanding web design is fundamental in attracting potential customers and encouraging them to place a booking.
When it comes to selecting a template for your hotel's web design, you need to ensure that the template you select comes with fundamental features, such as a contact form, image gallery, links to social media and of course, a booking system.
Complete each section of your selected templates with the details of your hotel, including images, contact information, and an About section. Ensure your site is easy to navigate through with high-quality images and well-written content.
02. Include a booking and payment solution
If you're looking to rent out hotel rooms, B&B rooms, city apartments or beachside bungalows, you'll need an online booking platform. You can do this by using online payment method that helps users to pay with credit card or PayPal.
Some important aspects that you should have on your site include the following:
An online reservations system: It must be easy for clients to make reservations from any device. You must provide a seamless booking experience that can be accessed from mobile phone, tablet and desktop. What's more, this system must make it seamless for you to track all online reservations and manage them.
Accept payments: Make payment options easier for your customer so they can easily pay you with their preferred debit/credit card or any other payment option.
Allow guests to navigate your site in their preferred language: If you are looking to appeal to an international clientele, it makes sense to provide your website in a range of languages.
Send immediate confirmation emails to your guests: Upon making a reservation, your guests will receive an instant friendly email.
03. Include the relevant pages
Although the main goal of your site's reservation page is to generate reservations, it requires more than just the ability to accept reservations and sell your services to potential customers.

our site must portray what you can provide at your hotel. This can be achieved by incorporating the right pages:
Homepage: The home page requires no introduction since this is your site's front page. It's the first page your users will land on when they enter your domain's URL into their browsers.

It's therefore crucial that you have the most important information on this page. If your site were a restaurant, for example, your homepage would include a tasting menu that gives visitors a glimpse into what your restaurant offers. From your homepage, your guests would have the option to browse further, thus accessing your full menu/s.
Photos: In our highly visual world, it is paramount that you have clear (and beautiful) images of the spaces that are available. These are the rooms where customers might be staying, and if you're not able to take enough time to capture clear images of the space that you are renting, this will send a negative impression.

Make sure you take multiple shots from various angles so that your prospective customers can better imagine how their experience will be with you.
Descriptions: Take your potential guests on a visually descriptive tour of your rooms by explaining the style and feel of your stunning space. Carefully chosen words will allow you to provide guests with a preview of what they can expect.

To remain as transparent as possible, make sure you provide a detailed description of each room, especially if there are many variations between each room. Be sure to include details such as the size of the bed/s, number of beds available, the amenities you provide, and any additional fees (such as meals or Wi-Fi).
About Us page: Everyone appreciates an inspiring story; this is a sure-fire to influence decision-making. An About or About Us page shows the elements that distinguish your hotel from others.

Even if your story doesn't aim to tug at readers' heartstrings, it will give your site visitors the opportunity to get to know you better, which builds trust and highlights the distinctive features you are offering.
04. Make sure you do it correctly
Alongside a suitable domain name for your site, you'll need to add any branding assets that can be included on your site. These should include a custom domain name, which should match the name of your hotel and possibly a keyword associated with it, such as your location or hotel's type.
05. Be social
It's not just about having an online presence. The internet is by-and-large about social media, and your company must have an online presence. This is a cost-effective and simple way to promote your business further.
Your website can provide users with a sneak peek of your social networks, which can be incorporated directly on your site via an active Instagram feed or stream on Facebook.

Your site should also feature a clear and distinct section dedicated to your social media platforms, with hyperlinks to all your socials in the footer or the header of your site.
06. Be mobile ready
With notable internet traffic coming from mobile devices, your website must provide a mobile-friendly experience. A seamless mobile experience doesn't only guarantee a decent stream of traffic; it also serves to improve your SEO rankings.
07. Be aware of SEO
In simple terms, SEO is optimizing your website to ensure that your site's pages get higher rankings in search engine results pages (SERPs).

You can use several methods to boost your SEO efforts, such as selecting the correct domain name, including alt-text to your images, and incorporating the appropriate keywords throughout your website.
However, an effective SEO setup involves more than selecting the appropriate keywords to be able to rank well on Google.

Good SEO can also help your visitors to discover you faster which will, in turn, earn you more site visitors (and hopefully more customers).
08. Consider a second opinion before publishing
After you've spent a lot of time working on your hotel's web design, it is crucial ask the opinion of others before hitting the 'Publish' button.

Announcing your site's existence to people who aren't familiar with the project can allow you to gain feedback you may not have initially thought of. If you feel their feedback is valid, you can then make the necessary adjustments to improve the overall user experience.
09. Keep your site updated frequently
Web design is not a 'set up and leave it' endeavour, particularly if you're counting on it for the success of your business. You need to regularly update your site with new content to help increase your SEO ranking and increase conversions.
EWM is a leading digital marketing agency headquartered in Geneva with offices worldwide. Our team of specialists is on hand to take your web design to the next level and elevate the success of your business.
Contact us today to discuss your unique needs.