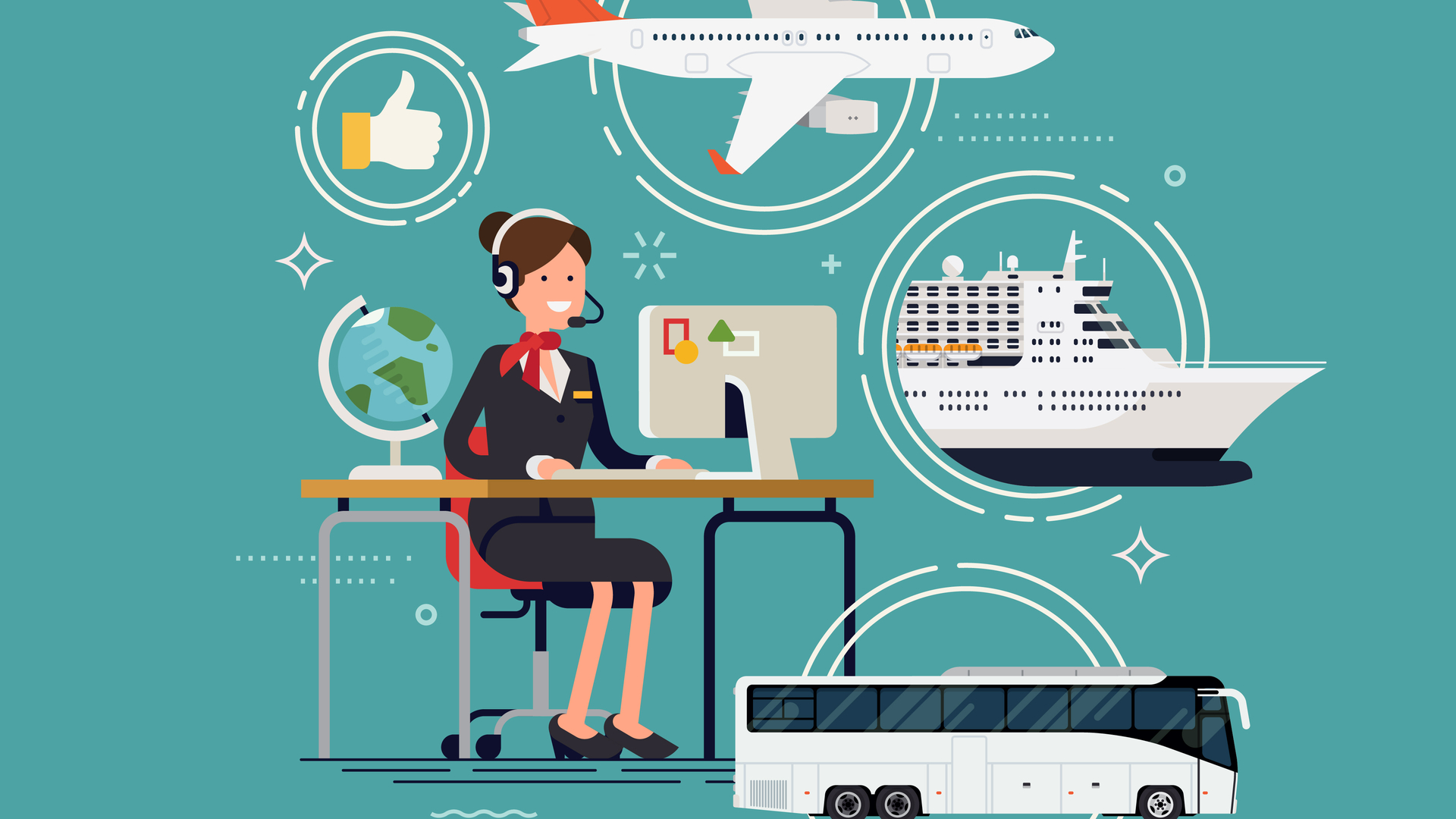 Digital Communication for Tourism in 2021
Digital Communication for Tourism in 2021
While tourism has without question taken a beating during the coronavirus pandemic, there are still plenty of people travelling.

As the world gradually recovers from COVID-19 and borders slowly start to open up, experts predict that more and more people will start to travel as the year progresses.
That being said, travel will never be the same again – at least for the foreseeable future.

With changes in government regulations, health awareness and the enduring effects of a global pandemic on travellers, tour operators are going to have to adopt a number of unique strategies to bring back customers.
This new chapter brings with it exciting opportunities to innovate and adapt. What's more, travellers will likely be willing to pay more to reduce their exposure to COVID.
Travel in 2021 and beyond
In 2021 and beyond we can expect:
· Socially distanced travel
Pre COVID-19, the prospect of exploring a busy city was exciting and stimulating.

Sadly, as a result of the pandemic most people are now ridden with anxiety at the prospect of being in crowded cities.
As such, tour operators need to get creative to bring back tourists.

They need to design itineraries that avoid public transportation and crowded areas, as customers will expect a more considered travel experience.
Itineraries may need to focus on more remote areas or could focus on more niche activities, such as biking tours, birdwatching tours, desert safaris and other activities where travellers are less likely to come into contact with many people.
· Detailed/timely information sharing
Unfortunately, going off-the-beaten-track is currently out of the question as travellers need to stay constantly informed about the latest travel guidelines.

Travel operators that are able to provide timely information will be top of travellers' mind, and are therefore more likely to opt for that operator over another.
· Less group travel
Travel companies with an emphasis on group travel are going to have to shift their business operations to ensure safe and successful travel.
One option is to shift their business model to FIT (Flexible Independent Travellers) Tourism business model, which involves travelling without an escort or fixed package structure.

Another could be to continue offering group travel, but only to groups who already know and trust one another and have regular interaction.
· A shift in transportation expectations
Instead of opting for reduced transport prices, travellers are more likely to opt for transport that has high hygiene standards.

Once in the country, travellers may be more likely to opt for private transportation or business class options.
If you're to remain competitive, you'll need to get up-to-speed with your transportation suppliers and their latest regulations as potential customers will undoubtedly want access to this information.
· Increased demand for travel experts
With so much uncertainty surrounding travel safety, travellers continue to reach out to experts when it comes to planning travel.
Travel will undoubtedly remain relatively complex for the foreseeable future, so if you're able to present your brand as a knowledgeable, trustworthy thought leader, you'll likely attract more customers once travel resumes.
· A shift in destination popularity
Popular travel destinations may become those that successfully manage the coronavirus pandemic.

What precautions are in place? How well did they handle the initial outbreak? If the answers to these questions are positive, travellers may be more inclined to opt for these destinations.
As a business it's essential you're well aware of optimal locations, particularly in the event that breakouts occur elsewhere.
· The emergence of 'reunion travel'
Since so many people were unable to see loved ones during the course of the pandemic, once the time is right, people will want to engage the services of a travel expert to coordinate the process of reunion.

As such, you'll need to facilitate reunions by providing travel, transportation and accommodation services to and from the reunion destination.
The influence of social media on travellers
Modern travellers no longer rely on traditional methods, such as guide books, but instead seek the opinions of travellers to decide whether to pack their bags for one place or another.
Up to 89% of young people book their vacations based on suggestions they find on Facebook, Twitter or Instagram, based on comments from people they consider authoritative in one way or another.
Not only the very young are influenced, but the percentages are significant: between 30 and 40% of tourists admit having changed their travel plans after reading negative comments.
According to a survey by the vertical portal of the Antevenio group, the most popular sites and applications for Italian tourists are Tripadvisor (33%), Booking (26%), Google (16%), Trivago (12%), Edreams & Expedia (6%) and finally airline websites (5%).
The response of tourism companies
So what is the response of tourism companies to this constant sharing of travel experiences?
One of the responses of businesses to this growing influence of social media in tourism is undoubtedly to "follow the trend" by exploiting hashtags, sharing information and getting tourists to advertise well on social media.
It is increasingly important to have an Instagram profile, even for structures located in the most remote places.
It is indeed on the internet that people buy trips, book hotels and even restaurants. 78% turn to the main online services (namely OTA (Online Travel Agency) Booking, Expedia and others), while 22% use traditional channels or turn to travel agencies.
The importance of using social media
So what can tourism businesses and organisations do to successfully communicate during these turbulent times?
Certainly harness the full potential of social media, as well as monitoring mentions, inserting images and creating engaging content that drives interaction.
In this way, it will be easier to capture the attention of users, and once acquired, to interact with them in an authentic and original way, so that the user has confidence in the agency.
This will stimulate sharing, positive opinions and word of mouth, which will help the tourist facility to grow.
EWM, our expert digital marketing agency in Geneva, is at your disposal to help you successful communicate online in your tourism-related activity.
Contact our team of experts today.