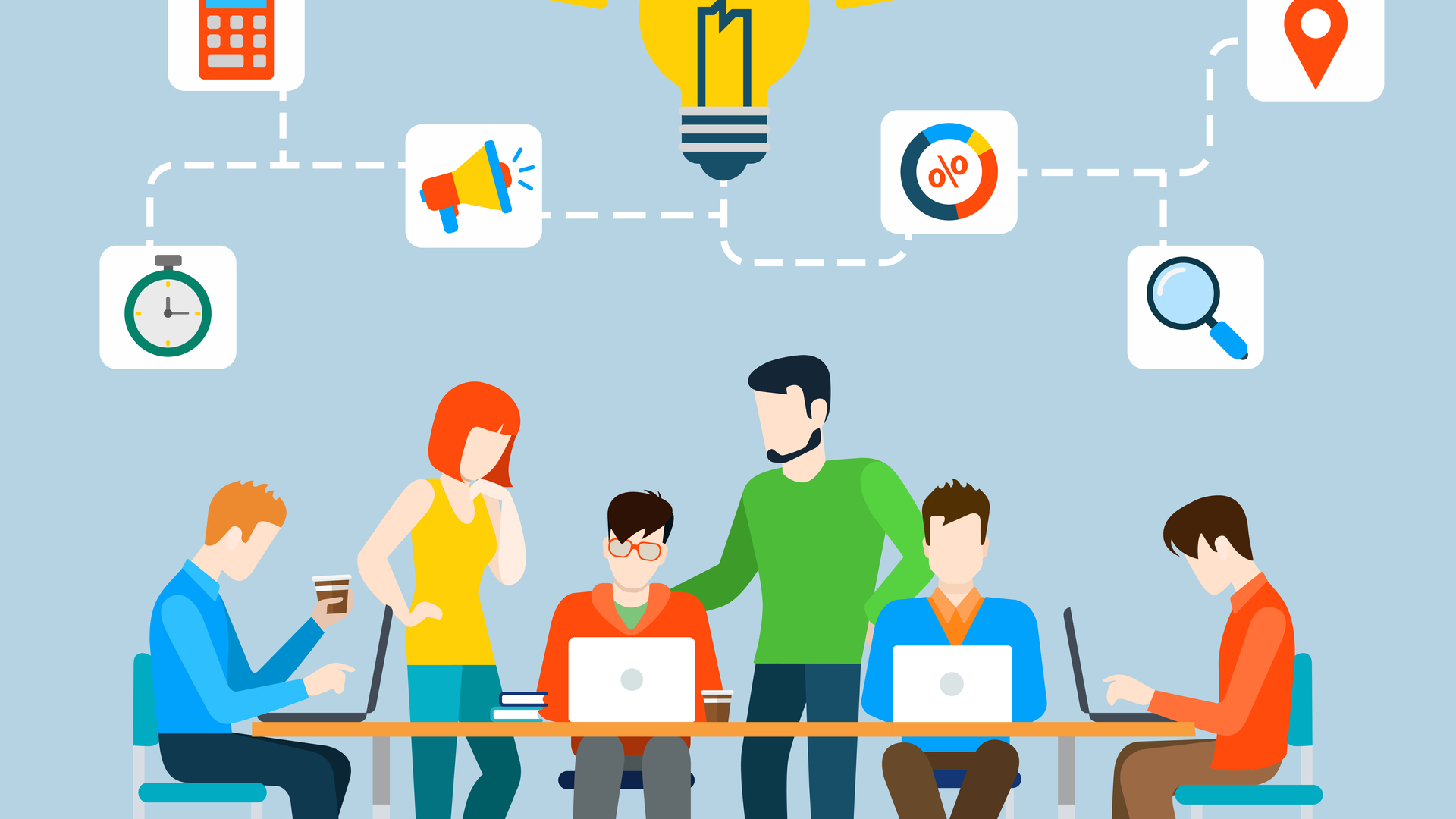 Customer Experience Marketing: Strategies to Drive Conversions and Boost Sales
Customer Experience Marketing: Strategies to Drive Conversions and Boost Sales
These strategies for conversion marketing will assist your business in converting new and returning visitors to your site in 2022:
Focus On Designing Killer Calls to Action (CTAs)
These are among the most vital aspects of conversion marketing on-site, since they directly lead to the end of the tunnel, offering a fantastic shortcut to increase conversion rates.
A striking CTA with an appealing copy will entice users to click the link.
The most prominent trends that we can expect to see in 2022 include:
· Double CTA: Strategically placed CTAs that increase the desire of the user to click through
· Creative copy: Engaging CTA copy that simultaneously entertains users and is in line with your brand's voice
· Innovative design: User-friendly, eye-catching CTAs are hard to miss
Utilise Smart Pop-Ups
Smart pop-ups are one of the most widely-employed methods for conversion marketing. They can be classified into various types:
· Pushdown pop-ups and pushups
These pop-ups slide downwards or upwards from above or below by pushing content away.
· Pop-ups that are delayed
These pop-ups appear after users have spent a specified amount of time on the web page
· Exit-intent pop-ups
These pop up when users move the mouse cursor to the X button to leave the website. The idea behind them is to lure users back by alerting them to discounts, last-minute deals and other incentives that will keep them on the site.
Pop-ups are generally a major factor in the growth of email lists and also improve e-commerce conversion rates. They accomplish this by providing appealing deals, discounts, and other special promotions.
Create Attractive Content
The presence of relevant, quality information that helps your readers generates valuable leads and traffic with those who are truly attracted to what you have to say. In addition to increasing your conversion rates, high-quality content can also:
· Drive user engagement
· Increase time spent on the site
· Reduce bounce rate
· Increase search engine rankings
Content that is unique in its quality and has the potential to command authority raises the level of trust you have in your business offerings or products. This is the most effective way to ensure that your clients will eventually convert.
In 2022, just like in the past, research-based content will rank higher in Google and other search engines. These rankings directly affect the organic traffic you receive and the lead pool you can use to convert.
Social Media Engagement
The presence of social networks in today's world is a must. But the success of your social media depends on selecting the right channels, as well as opting for a combination of both organic and paid advertising methods.
However, 78% of 30-49-year-olds, 65% of 50-64-year-olds, and the younger generation are on Facebook. Making Facebook more diverse in terms of interest and demographics is also an excellent marketing tool for various companies.
The most effective social media pages integrate seamlessly into your business strategy, communications, and voice.
In 2022:
· Stories on Instagram will continue to increase
· Facebook will continue to push for longer-form, informative video content
· The B2B market for content will soon be heavily influenced by social media
· A personalised style of social media generates returns
Other essential aspects to be considered in the use of social media for conversion marketing include:
· Engage and communicate with your readers
The comments area on Facebook, Instagram, Twitter, and other platforms is where conversions can happen. Engagement will be even more vital since algorithms will rank content with lots of comments higher.
· Make use of communities and groups
Facebook Groups can help increase organic reach by allowing you to share content. Facebook puts your community at the forefront of the whole.
The Popularity of Video
Video has proven an effective tool to be utilised at many different stages of the marketing funnel as it helps optimise:
· The awareness stage through inspiring desire
· The evaluation process by providing information that helps build credibility and trust.
· The conversion phase by showing the service or product to the potential customer, thereby enhancing their decision to buy.
If you're considering including video in your 2022 digital marketing plan, here are the latest trends to consider:
· Live and shoppable videos to provide more authentic interactions
· Interactive videos to increase engagement
· Educational videos can be a good alternative to boring sales pitches
Another important note: 66% of viewers prefer videos to get information about a product or service, making it about four times as popular as written articles or infographics.
Don't Neglect the Power of Email
Email Marketing can influence buying decisions for 59% of consumers.
Marketing via email keeps your prospects informed of your company's brand, which builds stronger connections and draws your leads in with attractive offers, further reinforcing their purchasing purpose.
To get the most out of this number of potential conversions, you need to ensure that your emails are distinctive.
How do you go about doing this?
· Make use of interactive content
Interactivity is sure to drive engagement. This could well be the year more emails are read on mobile devices than on a computer. Due to the popularity of 5G connectivity, animated buttons, as well as image carousels, are a few of the components that will increase in popularity, even on mobile.
· Personalise them
Emails are easy to personalise thanks to the availability of custom-designed newsletters. When users feel as if you're talking to them in person, their purchase intention is increased by 78%. Personalised emails will be an option in 2022 using more intelligent use of location and the reformatting of emails based on the location they are read.
· Use incentives for leverage
Give discounts, rewards or free samples, coupons redeemable for freebies, and other items in your emails for each purchase you make on your website. Gamification will be the norm in email marketing, allowing users to play games to earn an offer or discount.

Looking to drive conversions and boost sales? Contact EWM today to discuss your needs with our experts.