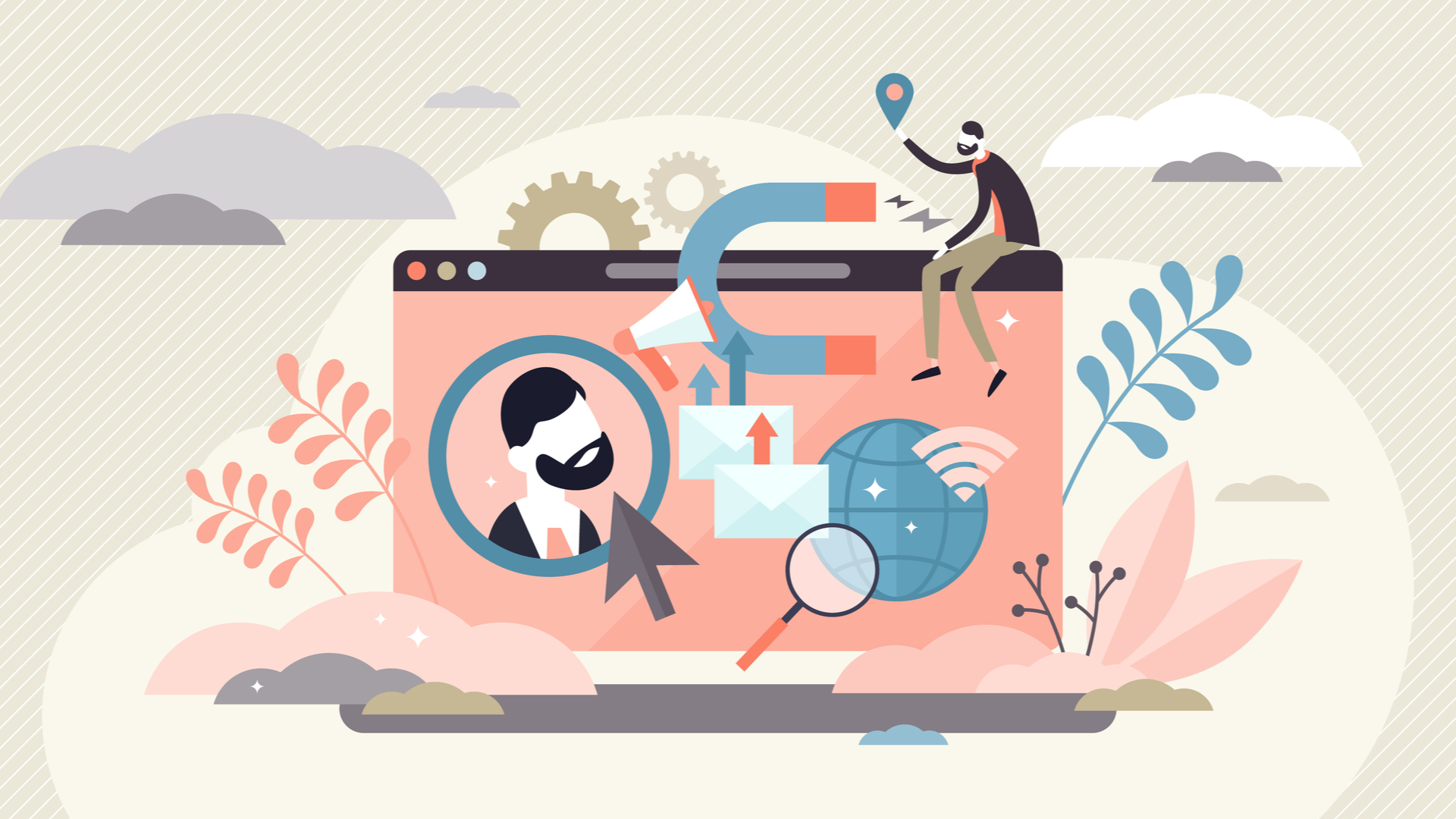 Buyer Personas: Easy Steps to Create Marketing Personas
Buyer Personas: Easy Steps to Create Marketing Personas
When you were a child, you might have had an imaginary friend. Social media marketers use them as well, but in this instance, they're known as customer personas or audience personas.
Like your imaginary friend, these characters aren't designed to scare your parents. They're a fantastic device to help you find your ideal customers.
Suppose you're a social media marketer or any marketer in general. In that case, it's easy to get caught up in the minutiae of keeping track of your performance and the effectiveness of your marketing campaigns.
Buyer personas help you consider your audience's needs over and above your own. They also help create content to reach your ideal customers better.
What's the definition of a buyer's persona?
The buyer's persona provides an in-depth description of someone who is your desired audience.

The persona is fictional but was created based on extensive research of your desired or existing target audience.
It could also be described as a customer or marketer.
It's impossible to get to know each prospect or customer individually.

However, you can build a persona for each customer representing your customers. That being said, because different kinds of customers purchase your product/s for different reasons, it is possible to develop several buyer personas.
You'll provide this buyer's persona with the name and details about their demographics, interests, and characteristics.

You'll be able to identify their needs and their issues and purchasing patterns. You could even make them look like a person with stock photos or an illustration should you so wish, as it might be crucial that your employees have an image of a persona.
In essence, you should think of and speak to the model customer as the actual person.
Maintaining your buyer's persona (or personas) in mind helps keep the tone and direction of everything in line, from product development and your brand voice to your social media channels.
Why should you use an audience or buyer?
Personas of the buyer help you focus on customers' needs, not your own.
Consider your buyer personas each time you make a decision regarding the direction of your strategic approach to social media marketing (or your overall plan of action for marketing).
Does your new campaign meet the goals and needs of at the very least one of your customer personas?
If not, you've got plenty of reason to revise your strategy, regardless of how thrilling it might be.
Develop your social strategy around helping your personas reach their objectives. This way, you'll create a connection with the actual clients you represent. It's all about building trust and loyalty for your brand to simplify the sales process.
How to build a buyer persona step-by-step
Your buyer persona doesn't have to be someone you'd like to be around. They must be based upon real-world information and goals.
Below, we'll show you how to create your fictional customer who is ideal for your brand's real world:
Do extensive research about your audience
It's time to get into the details.
Who are your customers currently? Who are your social followers?
Collect data about your audience from social media analytics (especially Facebook Audience Insights) and your database of customers.
Use Google Analytics to focus on specifics such as:
Age
Location
Language
Patterns of spending power
Interests
Challenges
The stage of life
It's an excellent idea to know which social networks your target audience uses. Learn where people spend their time online using tools such as Hootsuite Insights powered by Brandwatch, Keyhole. Co, and Google Analytics.
You can also see which competitors are on the lookout with tools such as Buzzsumo or Hootsuite's search stream.
For more in-depth strategies, refer to our entire article about methods to do competitor study with social tools.
1. Determine the goals of the customer and identify pain areas
Your target audience's needs could be professional or personal, depending on the services and products you offer. What is the motivation of your customers? What are their goals?
On the other side of those are their issues.
What issues or challenges are your customers aspiring to resolve? What is holding them back from achieving their goals? What obstacles do they have to overcome in achieving their objectives?
Your sales and the customer service department are excellent solutions to these questions.
Another important option is to participate in social listening, or to perform an analysis of sentiment on social networks.
Setting up search streams to monitor the mentions of your products, brand, and competition gives you the ability to see how people talk about your business on the internet. It is possible to discover why people like your products or which aspects of the customer experience aren't working.
2. Find out how you can assist.
Once you've understood your client's challenges and goals, now is the time to consider how you can aid them.
This is about thinking beyond the attributes and looking at the real advantages that your products or services offer.
A feature is a thing that your product does or is. Benefits are how the product you offer will make your customer's life simpler or more enjoyable.
Think about your target audience's primary purchasing barriers and where they are in their purchasing journey.
3. Create your buyer personas
Collect all your research and begin looking for common features. When you put these characteristics together, you'll create the foundation of your unique personas for your customers.
Make sure that your buyer persona has an identity, a working title, a residence and other characteristics that define your buyer. Your persona should appear as if they are someone real.
Let's say, for instance, you recognise a primary segment of your customers as being 40-year-old urban women who are professionally successful, have no children, and an interest in fine dining. Your customer persona could have the name 'High-Achiever Hayley.'
Age 41
She attends a spinning class three times a week
Her home is within Toronto, and she is the co-founder of her PR company
She has a Tesla
She and her companion take two trips abroad every year. They prefer luxurious hotels
She's a member of a wine club
It's easy to understand: This isn't merely the list of features. It's a thorough and specific description of a possible client.
It helps you to imagine your buyer as a person and not simply the sum of information. This may not be the case for every buyer you meet; however, they can help represent an archetype tangibly.
Try to get around the amount of information you would think to see on a dating website (though be sure to include your pain points that wouldn't necessarily work on Tinder!)
In constructing the personas of your customers, make certain to state who each of them is today, and what they would like to become in the future. This lets you begin considering how your services and products will aid them in reaching their goals.
Contact EWM for expert advice on how to elevate the success of your brand and target your specific audience.
​​​​​​