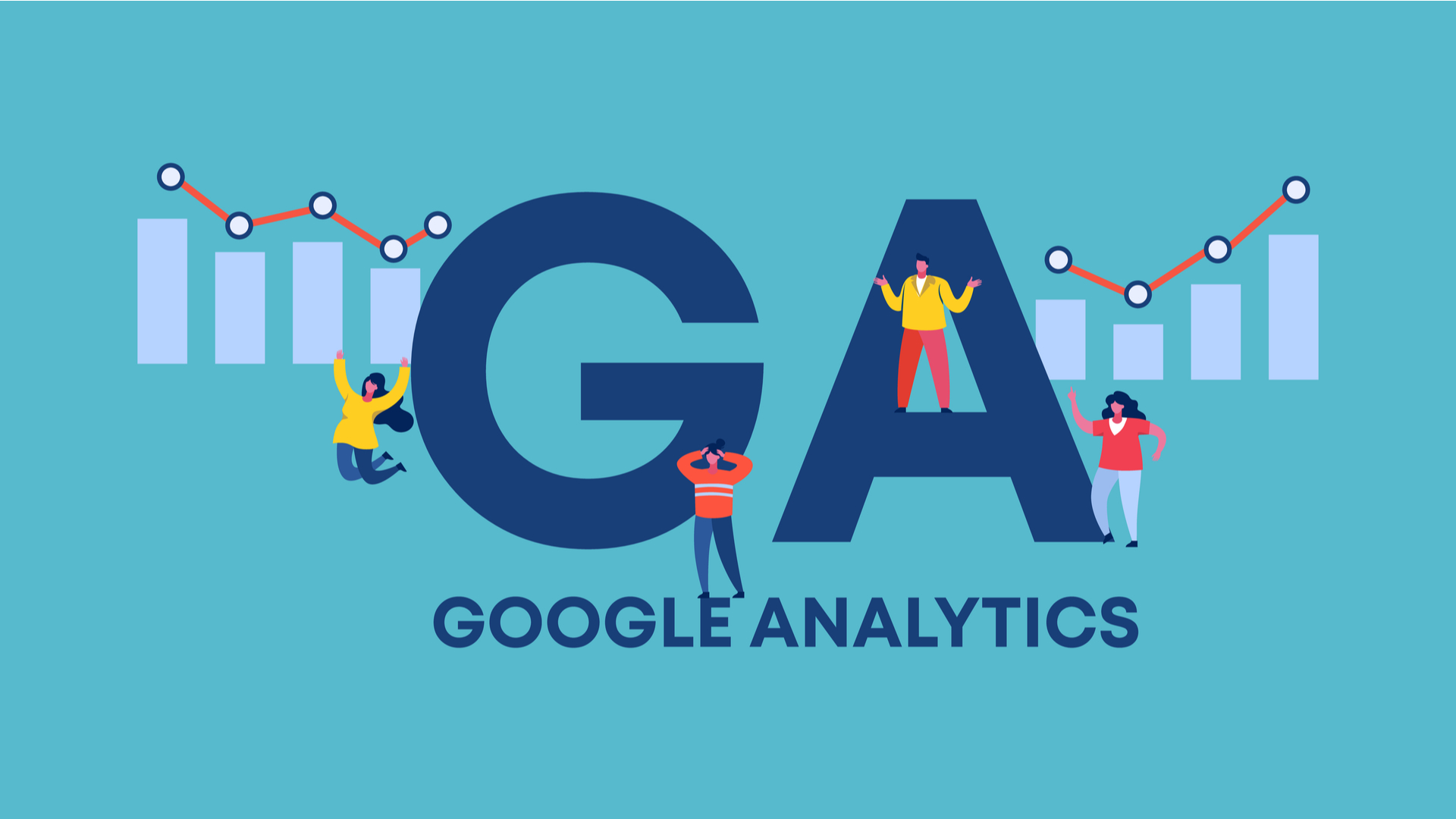 Top Tips When Using Google Analytics to Monitor Web Traffic
Top Tips When Using Google Analytics to Monitor Web Traffic
The most important part of your marketing strategy should be your venue's website. To create a successful website, you must first understand the features of your website analytics.
We'll now talk about some KPIs you should be paying attention to.
What is a KPI?
KPI stands for Key Performance Indicator.
It's a measure of how well a company achieves its key business objectives.
Organizations use KPIs to measure their progress towards achieving targets.

oogle Analytics will allow you to measure the actions on your website and determine if they are helping your venue achieve its KPIs.
Install Google Analytics on your website
First, ensure your Google Analytics account is set up using this checklist:
Install Google Analytics
Google Analytics should be capturing accurate data
Allow advertising features
Identify all events and goals that are relevant
After you have completed the above steps and ensured that Google Analytics has been linked to your website and is accurately recording data, it's now time to learn a few analytics that will help you maximize the experience of your visitors to your site and drive more sales.

These KPIs will help you understand why your website is important and how to improve it to give your visitors the best possible experience.
Bounce Rate
Your bounce rate can be found under the audience overview section of Google Analytics. Or, you can search for individual pages and channels under the behaviour column if you are looking at landing pages.
After identifying the bounce rate in your analytics report, it is time to learn more about what this means and what a good bounce would look like.
Google defines a 'bounce' as a visit to your website on less than one page. After viewing one page, the bounce rate is the percentage of visitors who leave your site (or 'bounce back' to search results or to refer to websites).
According to a study, most websites will experience bounce rates between 26% and 70%.
A bounce rate of less than 20% or more than 90% is often a sign of a problem with the analytics setup.
The former indicates a problem in the analytics system, while the latter is usually a sign of a website issue.
It's a good idea to set a goal and monitor the percentage using your website and goals instead of industry standards.
These are some factors to keep in mind when monitoring this percentage:
Website Design and Calls to Action
This is one of the most difficult aspects of marketing.
Marketing teams love flashy websites with rotating images, videos and other attention-grabbing media. However, these features can distract your visitor and make it difficult for them to find what they are looking for.
People will quickly leave a page if they are bombarded with flashy images, videos, and music. It's important to find a way to develop a clear, simple and attractive website.

Your CTAs (calls for action) should be easily accessible. They can be found in your headers and footers and embedded into your content. Your visitor should have easy access to CTAs, but they must not be pushy. Some may leave if they feel you are being too pushy.
When creating a website, you should keep a few things in mind. Is it easy to navigate both on desktop and mobile? If your visitor has trouble finding what they are looking for, do you have easy search navigation?
Google has just released a new Core Web Vitals feature that will quantify key user experience aspects. This will make it easier to design websites.
Slow-loading websites can cause visitors to leave quickly because they take too long to load. Not many people have the patience. Your pages can load slowly if they have large images and videos.

You can use many tools (PageSpeed Insights, Google Lighthouse, Pingdom and many others) to get recommendations on how to compress images and other tips to speed up your pages.
Uninformed tagline/meta description
Creating compelling meta descriptions and taglines is a difficult part of creating content that drives traffic.
It is important to grab your visitors' attention so they click on your website. Many businesses use this opportunity to lure people into clicking on their pages to sell or offer something else. However, this is a bad idea for building loyalty. It will also lead to a higher bounce rate as these visitors are more likely to quickly leave.
You should ensure that you aren't letting your referral bounce down if your organic search bounce is good. It's also important to monitor links to other pages on your website and other websites, especially when updating.
Google Analytics can help you find broken links on your website.

Many companies can assist with this task and update or replace those links. It doesn't matter what method you use, and it is important to verify that all links are correct and valid. Any broken or misleading links must be fixed.
Audience
The audience analytics is another section that you should monitor to understand your website visitors better. This section tracks information such as demographics, interests and geographical location.
This section can track which software and hardware they use to view your website and compare your website analytics to others in the same industry. You can find all of this information in Google Analytics' Audience section.
You can view a comprehensive overview of your audience by session or users with the audience overview. Multiple page views, events and social interactions can be included in a single session. A single user can open multiple sessions.
It's important to track how many visits your website has had. It's also important to monitor the number of users and return visitors to determine if your content is appealing enough for them to visit again.
Another important metric to consider is how visitors arrive at your site.

Are the majority of your visitors using a smartphone or tablet? Do you regularly check your website to make sure it is mobile-friendly? A website that isn't mobile-friendly is worse than abandonment and bounce rates.
After you have mastered the basics of audience analysis, you can start to organize your data into segments.

You can, for example, group visitors from Switzerland who visited your website via their mobile device and stayed on your site for longer than one minute but did not convert to leads.
Purchase
Once we have identified our audience from the audience report, it is time to understand where they are coming from. An acquisition overview is a fantastic tool for identifying high-level information.
Which channels drive the most traffic to your site?
Each channel's engagement metrics
Each channel's conversion rate and number of conversions
Once you have determined this information, it is possible to reflect on your current marketing strategy. You can then adjust your marketing content and advertising accordingly.
This overview shows that your paid advertising is converting the highest. However, organic search is bringing you the most traffic. What can you do to improve your website content and increase conversions?
You can see which pages drive traffic to your site by digging deeper into the acquisition analytics section under All Traffic.
Behaviour
The behaviour section is the last chapter in ensuring that your website provides a great user experience.
Now you have the information to identify your target audience, their origins, and how you can market to them. Your main goal is to convert them into a lead or booking once they have reached your website.
Google Analytics' behaviour section allows you to track what visitors do on your site. The reports will tell you which pages visitors visit, and what actions they take during their visits.
More resources
Once you have installed Google Analytics and begun to measure key performance indicators, the next step is to optimize your website's Search Engine Optimization (SEO) to increase traffic. Your website should be found in as many search engines as possible.
Google Analytics is one of the most powerful tools for monitoring traffic and analysing the specifics of that traffic.
Contact EWM for Google Analytics services and consulting.