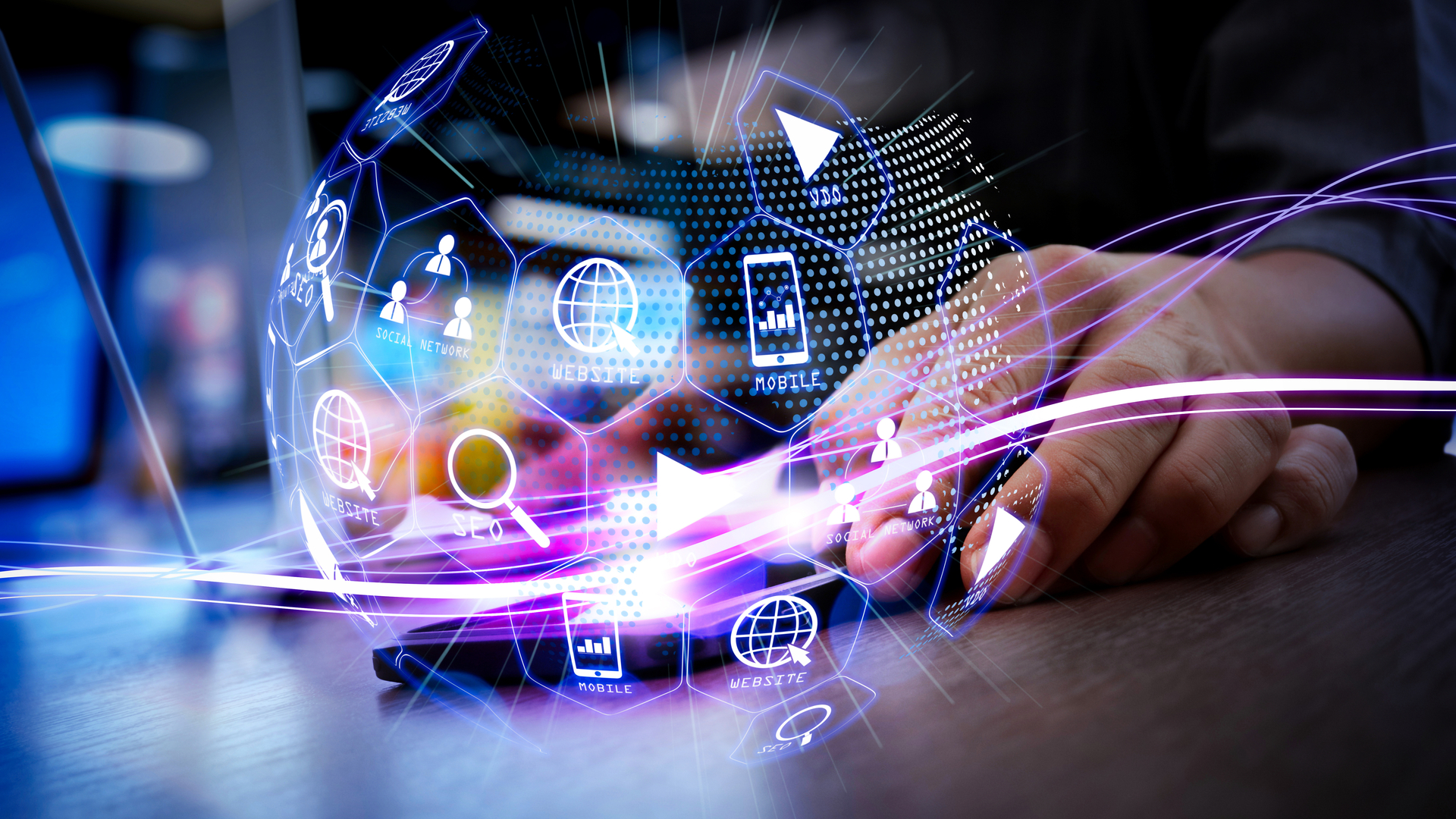 Why is a Good Digital Marketing Strategy Important?
Why is a Good Digital Marketing Strategy Important?
As digital marketing has become increasingly important in recent years, businesses use digital platforms daily to connect with customers.

Professional marketing companies can help you create digital marketing plans that will allow you to identify your company's needs when it comes to online promotion, and how you intend to achieve those needs.
A digital marketing plan is a key step in growing your business. A solid plan will allow you to identify the most effective social media platforms, reach the most interested audiences in your offerings, and measure the success of your campaigns.
What is a digital marketing strategy, and why are you required to have one?
Every business is driven by and measured by its goals.
A digital marketing plan is used to map your digital marketing goals. It will also include analyses of your budget, digital channels, timeframes, goals, and other factors.
A digital marketing plan is essential to ensuring efficient marketing strategies. Without one, you will likely become frustrated, wasting time, and not making the desired impact.
A full-service agency for digital marketing can help your business create a digital marketing strategy. A digital marketing agency may be the right choice for your business, as it will help you set goals and with provide you with clear indicators.
How to make your digital marketing plan
This is not only necessary but also exciting. However, it is not necessarily easy, and it can be time-consuming.
However, think about the ease of reviewing your goals and realigning them when necessary. This process starts with setting clear, measurable and achievable goals. Once you have established clear objectives, it is time to identify your target audience.
understanding of your target market will help you better understand your audience. An in-depth analysis of your market and understanding what you are up against are key parts of an effective marketing plan.

This information will allow you to perform a swot analysis, create budgets for your digital strategy, determine which channels are best for your business, and then develop and implement these strategies using a marketing calendar.
It's crucial to have a business strategy
If you don't know where your business comes from, how can you determine where your company is heading? Digital marketing is more important than ever for a business' success. In actual fact, a business can't be successful without a strategy.
A business that does not have a strategy cannot understand its audience and basic behaviour. This can lead to them losing business and market share to companies that do. A strategy is essential for goal setting and even more important in achieving and measuring those goals. Without a strategy, businesses can become disintegrated; in an ever-changing digital world, having a solid foothold requires a well-planned and integrated marketing strategy that keeps them ahead of their competitors.
Online presence is crucial in building brand awareness
Major brands have a strong online presence. Unfortunately, this is one of the most overlooked marketing strategies.
First of all, nearly every social media platform can be joined for free. It's up to brands how they interact with their audience – it's all about building brand awareness.
In a world where social media is used by at least half of the population, every business can reach any market they desire. Social media can be as effective in educating as it is in driving successful ads campaigns. Your business has the chance to tell people who you are and allow them to interact with your brand. This will help your brand build trust and credibility, which will strengthen your brand.
Digital marketing strategies: Why do you need them?
Digital marketing strategies can be helpful in many ways:
A strategy is a way to gain direction
Without a clear digital marketing strategy, many companies lack clear goals. This makes it difficult for companies to allocate enough resources to specific marketing activities and even harder to determine, via analytics, if they are hitting their targets.
This allows you to better understand your market share
It doesn't matter if your degree is in digital marketing. You could underestimate the demand for your services if you don't have a strategy. It is also possible that you will not fully understand the dynamics and customer behaviour of the online marketplace, including competitors and customer profiles.
It allows you to develop an effective value proposition
Online marketplaces are highly competitive. To succeed in online marketing, you must be different and stand out from the crowd. This can only be achieved with a well-thought-out digital marketing strategy.
You'll better understand your customers
Analytics is not enough to understand your digital customers. To identify and fix your weak points, you can also use other feedback tools on the website.
Duplication is a waste of time and resources
Sometimes, different departments of a marketing team will use different tools or agencies to achieve similar tasks. With a digital marketing strategy that works, you can avoid such costly duplication.
Avoid disintegration and the associated risks
Integration with traditional media and response channels is the best way to make digital marketing more productive.
How to incorporate digital marketing into your overall marketing strategy
This guideline will help you integrate digital marketing into your overall marketing plan.
1. Get insight into the role of marketing in an organization
2. Identify the problem and set your marketing goals
3. Find the right marketing channels for investments
4. Ascertain the core goals for the marketing channels you have identified in step 3
5. Create a workflow system for marketing activities
6. Analyse the data, then reassess and expand or reallocate resources
The Power of a Good Digital Marketing Strategy
Organizations are constantly on the lookout for the best talent to assist them in achieving their digital goals; this is partly why digital marketing degrees are so important today. The demand for digital marketing graduates will increase as more companies recognise the value of this strategy.
Contact EWM today to discuss your digital marketing needs – are team of specialists is on hand to support you with your every requirement.