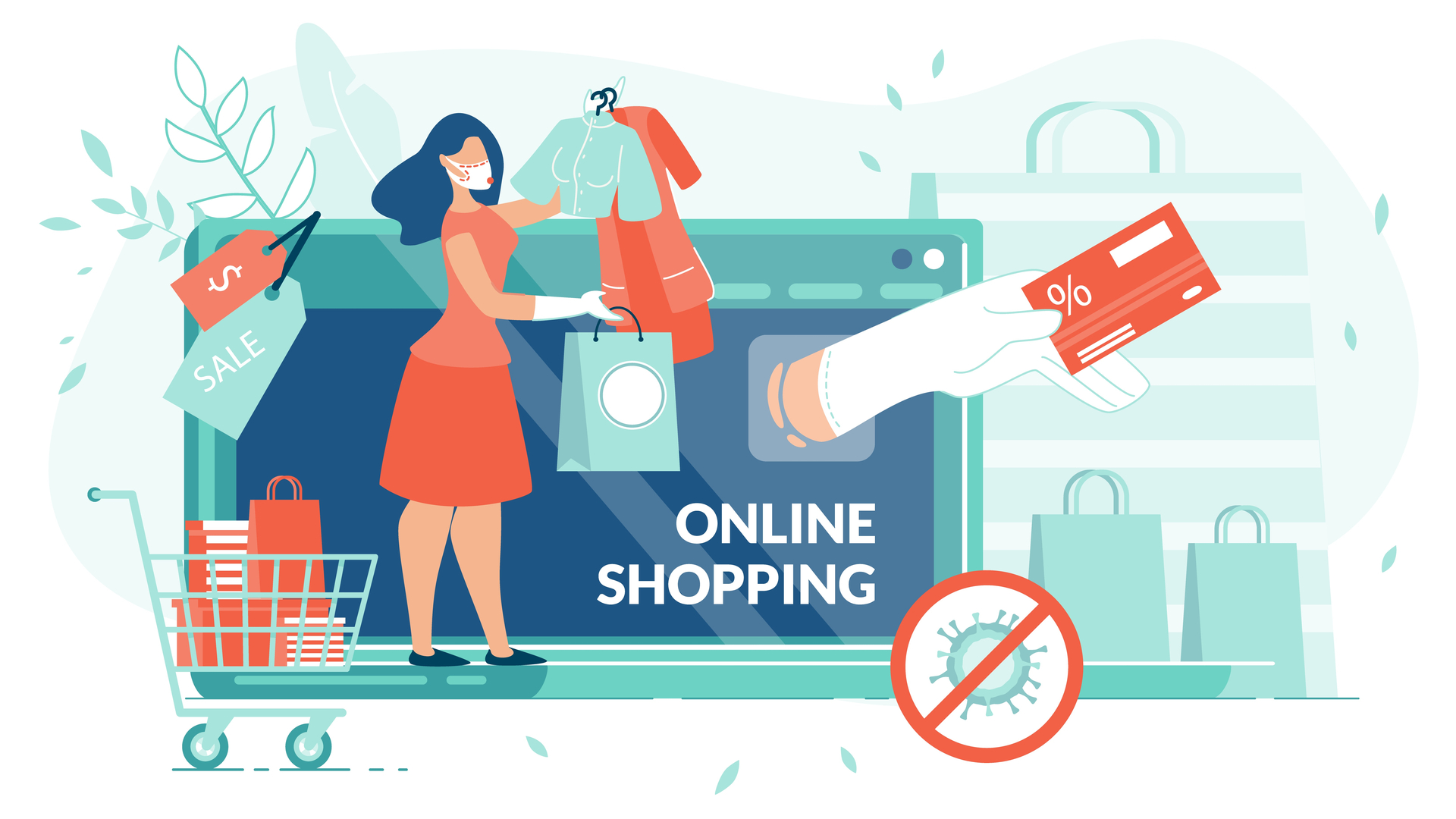 Why E-Commerce Is Important After the Pandemic
Why E-Commerce Is Important After the Pandemic
The ongoing epidemic has created a rapidly growing trend of selling online.
The rise of e-commerce is not something new. Major players such as Amazon, Walmart, Alibaba, and many others have grown over the past few years. The Covid-19 pandemic, however, has increased the ease with which we can shop online.
How the Pandemic Impacted E-Commerce
In 2020 and 2021, most of the world was placed into lockdown, causing several businesses to close temporarily. While the world has gradually eased its restrictions in 2022, the future still remains uncertain.
Many companies are subject to social distancing restrictions, including the wearing of masks, as well as restrictions on the number of customers who are allowed to enter the space at a given time.
If traditional shopping becomes difficult or even overwhelming for some, more and more people are more likely to purchase online. Consumers have already accepted Amazon and other major online stores with open arms, thus making the shift much simpler.
While many consumers are returning to physical establishments as normal, the benefits of shopping online remain apparent. As such, now is the perfect moment to start or expand your online marketing efforts.
Factors that will Influence E-Commerce Growth
Let's look at some of the main reasons why customers will continue purchasing more and more online.
1. New buying practices. Due to lockdowns and quarantine, the way people make their purchases has changed. These conditions have lasted long enough for new patterns to become habitual. Evidently, with most stores now open, more and more people are venturing out. However, this doesn't mean they'll cease their online shopping habits entirely. .
2. Covid-19 concerns aren't likely to disappear in an instant. Even with some restriction lifted, people are still cautious, and many will remain more comfortable purchasing online from the security of their homes.
3. The rapid growth of mobile phones makes it easier than ever to shop and browse online. Customers can order items at the click of a button, using the device that's likely to be on hand whereever they are and whenever they want to buy something.

4. While some products were scarce in physical stores, there was always a way to order online. Items such as toilet paper, which became scarce within brick-and-mortar establishments, could be pre-ordered or purchased on the internet.
Accessibility, convenience, and the possibility of saving money have fueled the popularity of online shopping. This trend will only increase as e-commerce becomes more popular and competitive.
The importance of Omnichannel Strategies
In the same way that we consider omnichannel marketing as having consistent digital channels that include email, mobile, the web, and more, your customers will be delighted with the options available to them when it comes to conducting business with you.
While we could argue that in-person and online shopping are distinct and competing models, in reality, they are becoming more and more interconnected. This means that even those who prefer traditional brick-and-mortar stores may be enticed by the opportunity to browse more and purchase online.
Multinational tech giant, Amazon, has been trying out bricks and mortar retailers. In addition to purchasing the natural food chain, Whole Foods, Amazon has opened stores in various U.S. cities including Seattle, Los Angeles, Austin, and New York.
What's more, Walmart, America's leading retailer, is rapidly expanding its online presence. Customers can place their orders online and pick up products in the store without waiting in line.

At the same time, Alibaba, known as China's equivalent of Amazon, has opened retail stores in China. Like Walmart, along with other chain stores such as Target and Bed Bath & Beyond, customers can shop in-person and online, or combine the two methods.
Physical department stores like Macy's or Kohl's are looking for innovative ways to combine offline and online shopping. Macy's famous brand, which first opened its doors in 1843, has an app that permits online shopping, accessing your shopping history, making orders, and much more.
Kohl's has a kiosk inside the store that allows shoppers to view inventory reviews, prices, and other details. It also allows customers to purchase items not available at a particular store.
French multinational retailer, Sephora, is well-known for its high-tech digital equipment, which allows customers to instantly see how their makeup and other treatments will look at home or in store.
If you own a brick-and-mortar company, remember that having an online experience will improve the overall experience of both in-store transactions and online shopping. Beginning with a simple-to-navigate website, the site can become easier for your customers to explore available products. Smaller companies can also provide convenient services, such as online shopping and in-store pickup.
Make the Most of Social Media
Social media is a fantastic opportunity to communicate with your customers and help bridge the gap between offline and online shopping.
Social media advertisements
Adverts through Facebook, Instagram, and other social media sites can bring more visitors to your store.
Utilize Pinterest to advertise products
For selling physical products, Pinterest is one of the best options, as many users visit this site to look for ideas. You can increase traffic organically through boards and pins, and use advertising to promote your products on Pinterest.
It's important to keep in touch with your followers. Engage those who follow you – keep track of your channels and respond to comments and questions.
As you can see, e-commerce became particularly influential during the midst of the pandemic, and remains incredibly important as the epidemic continues.
If you don't have a good online presence, you run the risk of losing out on potential customers.
To discover how the team at EWM can support you with your e-commerce endeavours, get in touch today.