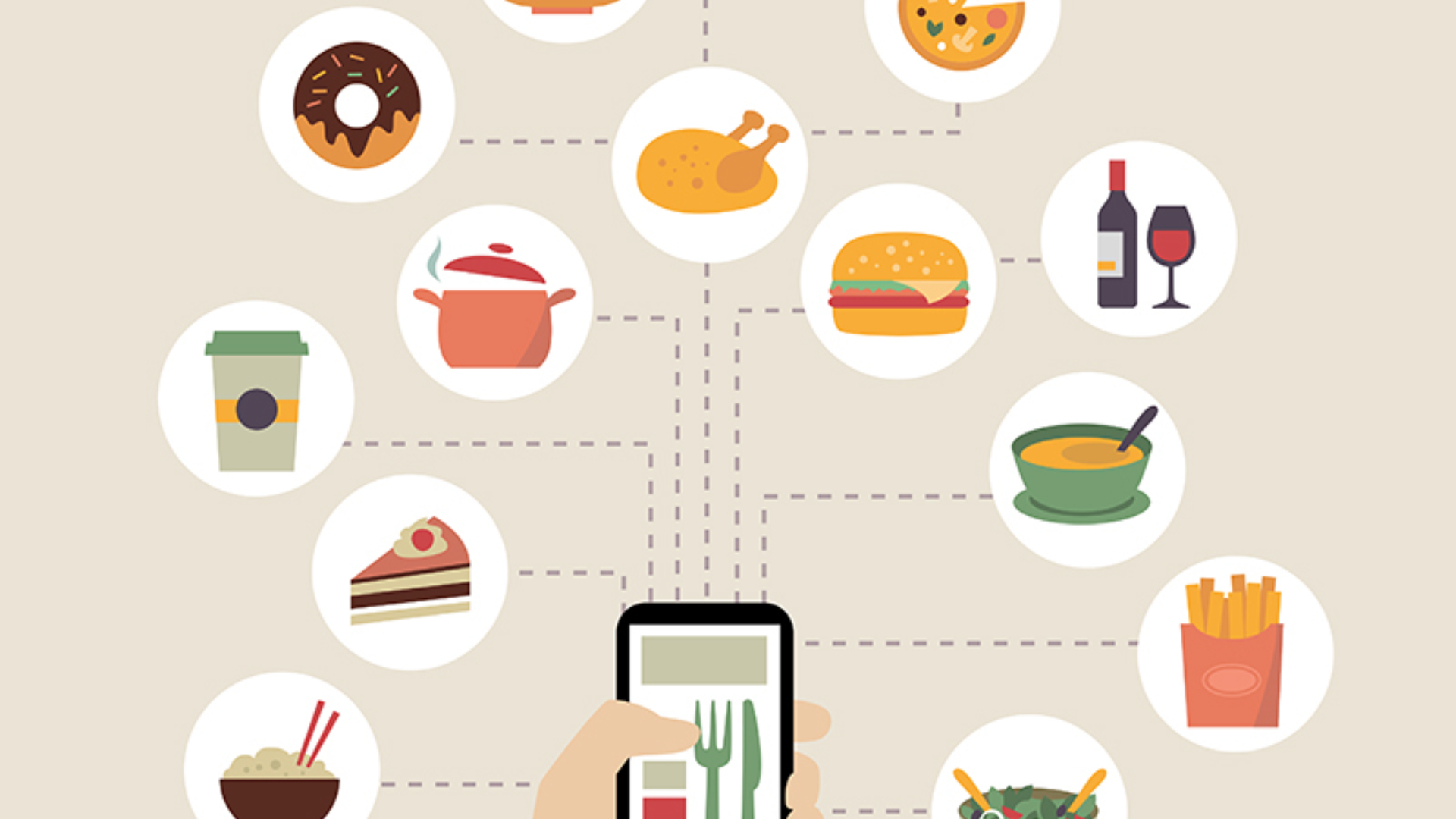 What Makes a Great Restaurant Website
What Makes a Great Restaurant Website
Today, no matter what industry you operate in, no business can afford to stay away from the World Wide Web.
A web presence can be used not only to provide information to existing customers, but also, in many circumstances, to find new ones.
However, it is true that each industry has its own challenges, so a restaurant's website should be designed differently from other businesses.

But what's the best way to create your restaurant website?
What are the advantages of a website for your restaurant?
Today, it is quite common for customers to find out about the dishes and prices on the restaurant's website before going there.
You will be able to understand if the type of food offered is compatible with your needs, your tastes and your budget.
Aside from the food, you can also gain an idea of the type of environment the restaurant offers from the photos featured on the site.

This will enable you to decide if it meets the characteristics you seek for the specific occasion. Whether it is a business meeting, a dinner with friends or a romantic meal, the atmosphere also plays an important role.
For all of the above reasons, the online presence of restaurants makes it easy for customers to find the kind of place they are looking to dine at.
Sometimes online presence is the very reason why customers consider your restaurant.

Indeed, potential customers, when looking for a nice place to dine or a kiosk to grab a bite to eat, will surely turn to search engines prior to deciding on an establishment.
If your website follows SEO guidelines, your customer base has a good chance of increasing.
Website Appearance
Appearances are vital in restaurant web design. At the end of the way, while you are selling flavour, you're also selling an experience.

As such, creating a mouth-watering web design will stay in the minds of potential customers and entice them to visit your establishment.
Mobile Optimization
The best restaurant websites are also mobile optimized. With more than four million people accessing the internet from a mobile device, it's essential that your site is fully accessible from a mobile or tablet. If it's not, you run the risk of losing potential patrons' interest to a competitor.
Business Description
Adding a good description of your restaurant also plays an important role in customer choice.

Aside from opening days and times (which should be very easily accessible), people also love to read about the history of the place, what inspired you to set it up and information about your chefs and dishes. What's the ethos behind your food? What are your unique selling points? Including this information can make all the difference between a reservation and a no-show.
Online Reservation Systems
Online reservation systems are also increasingly popular, as they allow customers to reserve a table for the evening without having to call.
If you also offer a take-out service, you can also put an interactive menu online, where the customer can directly select and order the dishes of their choice.

That being said, your menu should be available regardless, in an easy to read, accessible format.
Covid-19: having a website is increasingly important for restaurants
Catering is one of the sectors that has suffered particularly as a result of the pandemic.
While other industries can easily switch to working from home, this option is not viable for the hospitality industry.
However, restaurants can use their own websites to remain reachable by customers.
If you offer a take-out service, for example, this should be indicated on the home page.

If you offer an interactive ordering service, customers will be more inclined, despite the closure, to taste your delicacies, either by using the take-out service or by having it delivered to their doorstep.
Even without a reservation system, a restaurant's website can still be useful in the days of the coronavirus. You can, for example, you could create a blog showcasing the following:
· Your latest dishes
· Drinks on offer
· Drinks tips and tricks
· Homemade cocktails
· Chef secrets
· Cooking tips
· Employee spotlight
· Special events
· Latest announcements
· Tips for fellow restaurateurs
· Recipes
· Customer testimonials
The world's your oyster when it comes to creating blog content for your website! You could also have a brainstorming session with your staff to create a list of potential topics to write.
By creating a blog section on your website, this lets your repeat customers know about your current situation, giving the latest news and information about your restaurant.
Your blog could also be combined with a social media presence, where your posts are featured on your social media channels.
Social media is an incredibly powerful tool and there are so many ways to communicate with others and share your brand with the world!

Social media plays an essential role in countless business' marketing strategy, and it is clear to see why. It has been proven to boost brand awareness, increase leads and positively influence your business' success.
Mouth-watering web designs inspire more patrons
There are so many ways to make your restaurant web design shine, but when it comes to top web design for restaurants, elements such as images, menus and opening times are all essential.
Need help turning your restaurant website into something that's certain to whet peoples' appetites? Then you need the support of EWM, Geneva's leading web design agency.
Contact EWM's web design experts for the latest in web design and development strategies.