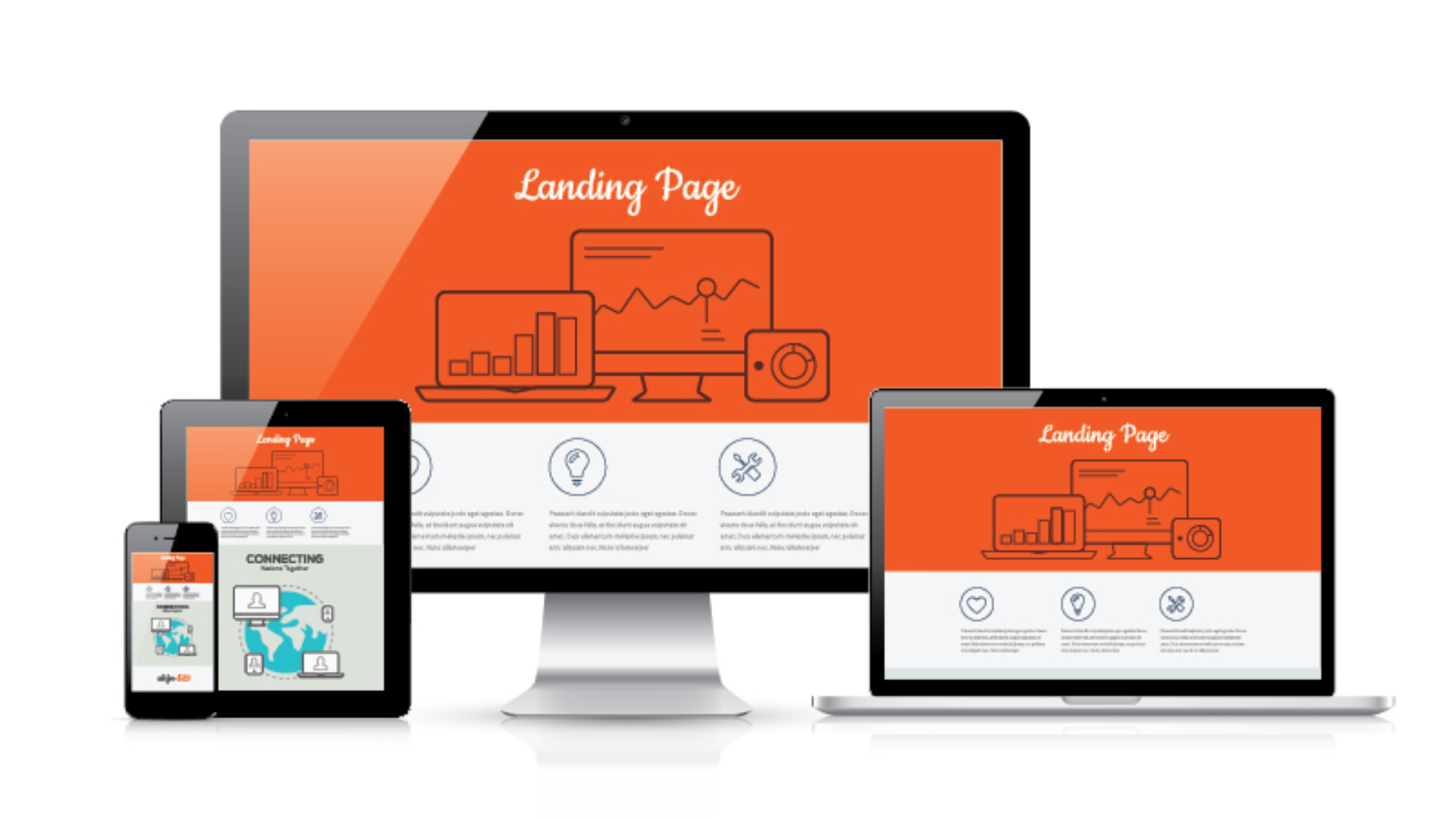 The Anatomy of a High Converting Landing Page
The Anatomy of a High Converting Landing Page
There are so many companies competing for an internet user's attention! It takes a well-crafted customer journey and a targeted marketing funnel to get them online. You must direct them to a landing page that encourages them to take the desired action to convert them into customers.
What is a Landing Page?
A landing page is a page that allows potential customers to make a purchase or take an important step towards becoming your customer. Although it looks the same as any other page on your website, landing pages have specific calls to action (CTAs) that include checking out, leaving contact details, scheduling a consultation and signing up for an email newsletter.
Let's now explore specific examples of landing pages to understand the concept better.
Example of a Landing Page
Your landing pages will most likely extend from your website (hence, the name website landing page). They can vary depending on their purpose.

For example, if your website is WordPress, you can have two landing pages for your webinar registration and another for your free trial offer. However, these landing pages won't be part of your main website content. These landing pages can be accessed via a link or a mobile or desktop page.
These are two examples of landing pages that are most commonly used:
1. E-Commerce Landing Page
An e-commerce landing page is designed to encourage customers to visit your site and make a purchase. You can call this a product landing page, but most people refer to it as an e-commerce landing page.
2. Lead Capture Landing Page

What is a landing page for service-based businesses? A lead capture landing page is the first and most important step. It collects customer information and allows you to contact them. This landing page aims to establish a connection with leads, build relationships with prospects, and eventually turn them into customers.
No matter the landing page's specific goal, the ultimate goal is always to generate sales. Landing pages that convert is a key component of a strong and results-driven marketing strategy.
What is Landing Page Optimization?

A subset of conversion optimization (CRO), landing page optimization is the process of increasing conversions from product landing pages or lead capture landing pages.
The conversion rate of your landing page is determined by the number of people who converted divided by the number that visited your landing pages. This number is expressed as a percentage.
What is a good conversion rate for landing pages?

There is no single answer.
The industry and historical data of a company can influence the conversion rate of landing pages.
Landing pages with the highest conversion rates convert at rates of up to 27.4%. However, this number is not meaningful if you don't know the quality of your conversions. People can cancel their purchase after they have checked out or skip an appointment once they've scheduled one.
Put aside the 'good' conversion rate and focus on how your results are improving based on real data from your unique business context.
Although there is no formula for creating the most effective landing pages, it is possible to understand the fundamental principles that underlie the best landing pages.
The Anatomy of High-Converting Landing Pages
Your landing pages should be ready to seal the deal when your customers are ready. Your landing pages will perform better if you focus on the building blocks. This will help you get the results that you desire.
Let's look at the six essential elements of landing pages that convert.
1. Compelling Landing Page Copywriting

You can lose a user's attention very quickly. However, using the right words can help you retain their attention.
· Head-turning headlines will give your target audience an incentive to look through the rest on your landing page.
· Landing page copywriting that is conversational (emphasize their pain points), relatable (keep it light-hearted), and value-adding will win them over.
· Create a clearly defined CTA. Tell your customers what action you want them to take.
Remember, there must be a hook. What is your unique selling point (USP)? What are they losing if they do not take action? What is the advantage of taking action now? This will make your offer more appealing. Your copy should be concise, persuasive, and action-oriented throughout your landing page.
2. Superior Visual Elements

Nobody wants to read endless blocks of text. Intentional copy and high-quality visual elements are great tools for building an attractive landing page.
Your customer should be able to see you clearly, so ensure your landing page layout or design guides them, tells a story, and reinforces your value. Your landing page design and colours should encourage users to scroll down or direct their attention to the areas you want. To help users visualize the benefits, you can include images and videos of the product or service.
You should test different layouts to find the best combination of visual elements. However, your main priority is creating an immersive visual experience.
3. No distractions

A landing page should be more narrowly focused than a website. Instead of allowing your audience to roam freely, you only want to focus on what is most important to them.
To prevent users from leaving the landing page, you should remove all links to external sites. A navigation bar is also necessary to stop them from skipping and possibly exiting the page.

This means that you should look at the elements of your landing pages and remove anything that does not support your message. For the best conversion rates, ensure that your landing page flows smoothly.
4. Customer Testimonials

Online reviews can influence purchasing decisions in the same way that testimonials from customers are a great way to get your customers' attention. By demonstrating that customers have had positive experiences, positive reviews can help prospects build confidence in your brand.
You can find testimonials in the following formats:
· A video testimonial by a long-standing client
· A screenshot of a 5-star review and detailed positive feedback
· A thank you note from customers
These are all ways to build trustworthiness, create a sense of community and get prospects to take the desired action.
5. Short Forms

Digital marketing is about using data to create personalized and optimized brand experiences.

It is not about selling to customers once and then moving on. t's about making your business valuable by staying in touch with them, naturally requiring them to provide their contact information.

Your landing page contact form should ask for only the minimum amount of information to increase form submissions.
6. Clear Call-to-Action

The CTA button should be visible on the page. This is because driving action is what the landing page is all about.
It is good to place a CTA button in a prominent location, regardless of where your customer is located on the page. This could be a small banner at or near the bottom of the page, or multiple places on the top, middle, or bottom-most parts of the landing pages.
It is also important to be consistent in what you ask your customers. If your email CTA button says 'Download the PDF', your landing page CTA button should say 'Download' - not 'Save', not 'Open', nor 'Share but download'. You can experiment with the design, colour, and word choices to determine which CTA button appeals to your target audience.
It should now be easier to get visitors to take the desired action once you have mastered how to make a landing page that converts well.
When done correctly, a high-converting landing page is a place where your customers click, make purchases, and you earn revenue.
Contact EWM to discover how we can support you in gaining more customers.