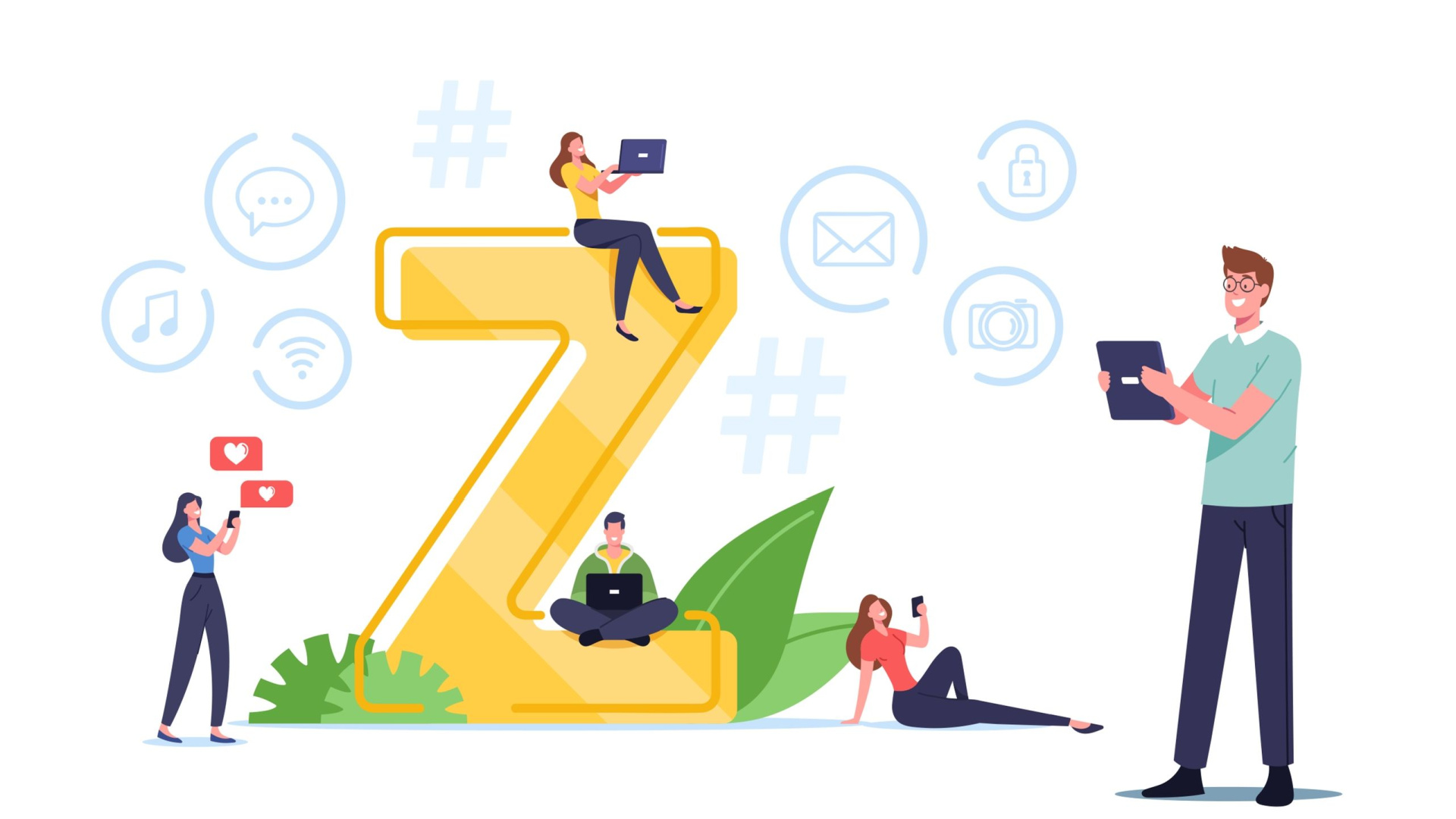 Gen Z Marketing Ideas to Inspire Brand Loyalty & Increase the Size of your Business
Gen Z Marketing Ideas to Inspire Brand Loyalty & Increase the Size of your Business
Generation Z is any person born between 1997 and 2012. Based on research, this age generation is now surpassed by Generation X as the biggest living generation, encompassing 40% of the world's population.
Gen Z's population growth and $143 billion of spending power make it one the most influential forces for consumers in the marketplace, increasing the demand to develop Gen Z marketing strategies.
Generation Zers know that the digital age has an entirely distinct language, and they've rewritten their rules for engagement.
Brands must hear Gen Z voices, understand their preferences, and communicate to them in the languages and platforms they use to be relevant in the coming years.
Generation Z Marketing Strategies
Generation Z is awash with smartphones at their fingertips and access to information all around them, and Gen Z has constant communication with brands. Traditional marketing strategies are often ineffective, and it isn't easy to get this generation's interest.
Here are some Gen Z marketing strategies to keep your business in contact with the young customers:
Create a mobile-friendly company.
Generation Zers were birthed with smartphones in their possession.
A survey shows over 80% of teens purchased their first smartphones between 12 and 13 years of age.
Because Gen Z is constantly scrolling through their smartphones, Google will penalize you if your site isn't optimized for mobile devices. As such, ensure you provide content optimized specifically for mobile users.
Optimize your content for time and make it simple for Generation Z users to access it as quickly as possible.
Optimize for every platform.
Recent research by Epsilon discovered that Gen Z is two times more likely to utilize an online-only brand or site than other generations.
In reality, Generation Z engages with more than five screens simultaneously and uses different social media platforms to serve different purposes.
Do not share the same content on Facebook as you would on Instagram. Instead, you should tailor your content for each social media platform you're sharing it on.
Create social media profiles that Gen Z really would like to follow.
Gen Z is generally a social media generation that consumes a lot of social media, so brands can use social media for advertising.
Brands that want to reach out to young customers need to know how to connect with their audience and grow followers on Instagram, Snapchat, Tik Tok, and YouTube.
As per Snapchat's data, the app has reached 90% of people aged 13-24 all over the U.S., more than Facebook, Instagram, and Messenger for this age group.
Instagram and TikTok are the most used apps by Gen Zers. With the decline in focus and tendency to move to and from multiple applications and social networks, make the most of telling stories in bite-sized chunks.
Create a video marketing plan.
Gen Zers consume a lot of social media content on a daily basis.
Creating videos to present your company's content will let you reach a large number of young consumers who are always seeking out interesting, relevant videos.
While they are ideal videos for YouTube channels, they could also be used for your social media site, website, and email marketing campaigns.
If you have a sound video advertising plan, it can increase engagement, build brand loyalty, and expand your company.
Generation Z isn't using traditional media such as radio and television, so if you want to engage with the younger generation, you must be prominent on their top video platforms like TikTok and YouTube.
Nearly 60% of TikTok users are part of Generation Z. While Millennials prefer content consumption, Gen Z prefers to create content.
For instance, Facebook and Instagram have vertical feeds Millennials can use to view content seamlessly and interact with. At the same time, Snapchat concentrates on its camera's visual effects to help Gen Z's self-expression and creativity.
Provide them with someone to connect with
Gen Z expects to be appreciated, so companies must find innovative ways to draw them in.
If your brand wants to reach out to this group, you'll need to establish a strong connection with Gen Z.
Make your company one that Gen Z consumers recognise by cooperating with Gen Z influencers on social media. Gen Z's peer group is the biggest influence when it comes to purchasing choices.
Appeal to Gen Z by demonstrating social accountability
The best method to connect with consumers is to address their needs directly, and for those born in the era of Gen Zers, this is typically by demonstrating social responsibility.
Gen Zers are driven by their values and don't hesitate to stand up for their beliefs and choices in how they interact with brands.
In a recent study, 63% of Gen Z consumers say they prefer to purchase from a brand committed to a social cause.
Attract the attention of Gen Z with authentic brand mission statements that align with their beliefs as conscious consumers.
Prioritize authenticity
Gen Zers take the authenticity of brands very seriously and prefer to feel that brands are speaking directly to them through customized content.
They want authentic, two-way communication where brands understand their Gen Z language, understand their desires, and are aligned to their beliefs.
Concentrate on bringing an element of humanity into your strategy for digital advertising to customize your brand's message effectively, communicate your core values, and establish customer relations.
Looking to find a way forward in an ever-shifting digital landscape? Contact EWM today.