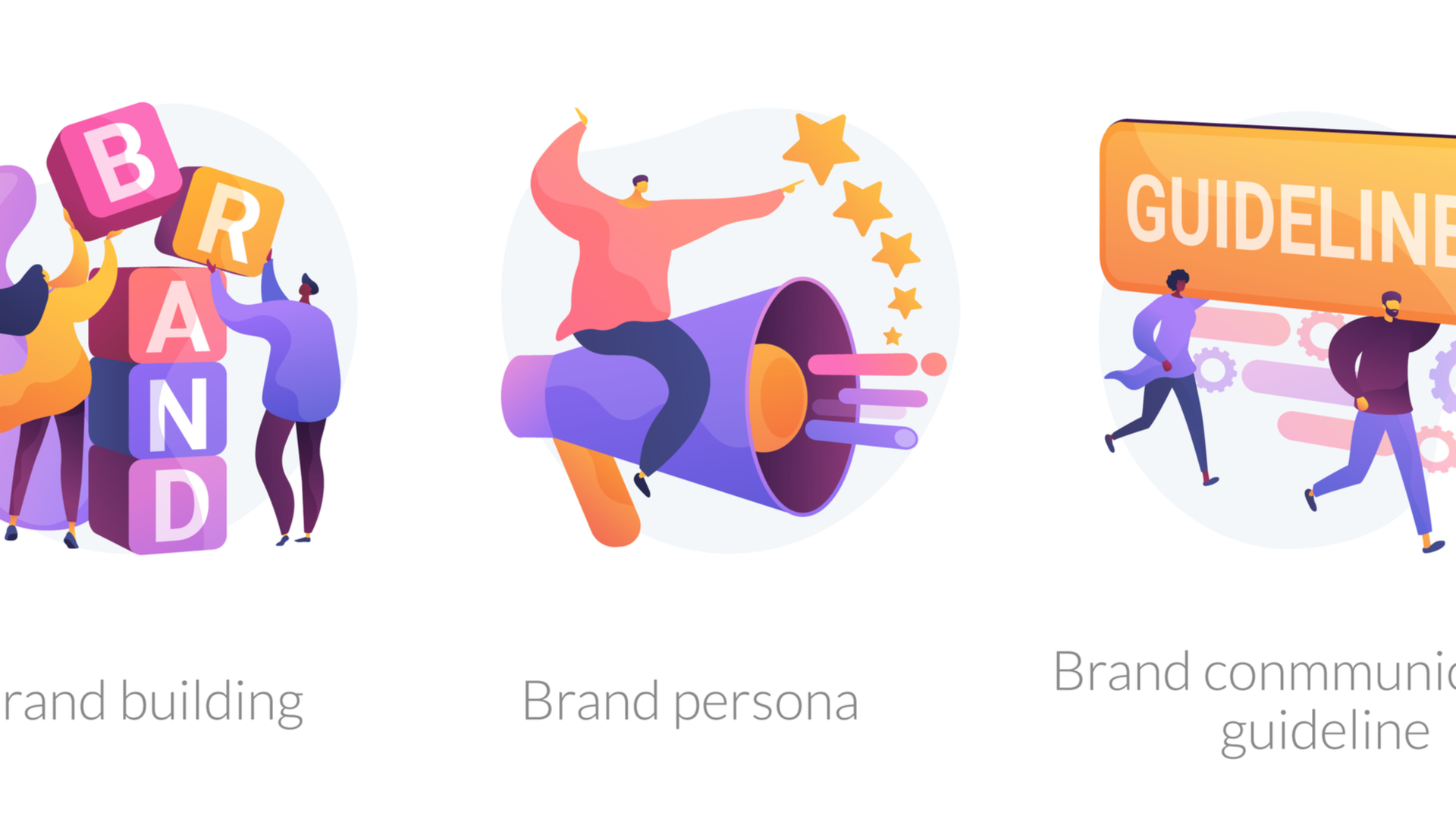 Successfully Establishing your Brand
Successfully Establishing your Brand
Establishing your brand's identity is crucial to letting consumers know what you do and what's important to your business.
Branding encompasses all the elements that set your business apart.
It's not only your colours or logo, but also the values you believe in and the causes that are important to you, as well as your business' unique selling points.
As a company, you require a solid brand identity and brand strategy that communicates this information to customers who may want to know more about your company.
Are you able to create and present an effective brand for your company? These tricks and tips will help:
Find your brand's purpose
What does your brand stand for? What's your mission?
63% of consumers prefer to choose brands that have a purpose they can identify with. If you can establish a solid branding purpose, you can assist consumers in determining if they would like to be associated with your brand.
Be aware of your competition
What are other brands that compete in your market? What are they offering?
If you don't know about your rivals, you're unaware of what differentiates your brand. However, once you know your competitors and learn more about them, you'll be able to identify what sets you apart and design marketing materials that show this.
Identify your target audience
To establish a strong brand identity, you have to make sure that you communicate this identity to your customers. It is possible to create different marketing materials to different target groups, such as one for a group of working mothers, and one for single males under 30.
Define your brand's most important qualities and the benefits
Examine your brand from a consumer's viewpoint.
What is appealing about your brand? Why should people choose it?
Write down your most important qualities and unique characteristics that will help you stand out from the crowd.
Create a distinctive brand voice
When customers connect with your company, they must know who you are. They should know they've connected with your brand, not your competition. Create a distinctive and easily identifiable brand voice.
Let your personality shine through
Customers like hearing about businesses with a spark and personality. Allow this personality to shine through in all correspondence.
When this personality shines, you'll discover that you'll have a greater connection with your clients, which will increase brand loyalty. Be authentic! Consumers are savvy, and they appreciate authentic relationships with a brand.
Develop your brand's story
Tell the tale of your brand's story, including who you are, what you've accomplished and what's important to you.
Marketing is a fantastic opportunity to tell your story and distinguish your brand from the rest.
For instance, TOMs shoes launched its platform using a "buy one, share one" system that allowed customers to give away shoes when they purchased a pair themselves. As the company grew and its story became more compelling, the brand's story expanded with it until it became a crucial aspect of the company's advertising message.
Design a tagline and logo
Your tagline and logo are the most well-known elements of your brand that customers will be able to identify, before even reading your business name.
Be sure to create a logo that reflects your brand's identity. Use colours and styles that convey your unique brand identity and help you stand apart from other brands.
Integrate your brand's image in every aspect of your business
Consumers must be able to recognise your brand from afar.
Your brand's image should be present in every interaction: through the various marketing channels you adopt, when they contact your company for support, and even in the process of hiring and recruitment. The more opportunities customers have to connect with your brand, the more well-known you will be.
Put money into long-term investments
Branding isn't just a quick-fix business idea. It's a long-term investment.
Develop your long-term strategy to ensure that your brand is an integral part of your marketing strategy. With time, your customers will build trust in your brand and gain more recognition.
A long-term branding campaign improves the chances of your customers being aware of your brand. What's more, it keeps it at the forefront of their minds for whenever they require your product or service in the future.
EWM is a Geneva-based agency offering superior branding solutions for businesses of all types and sizes.
Contact our team of specialists today to discuss your unique branding needs!