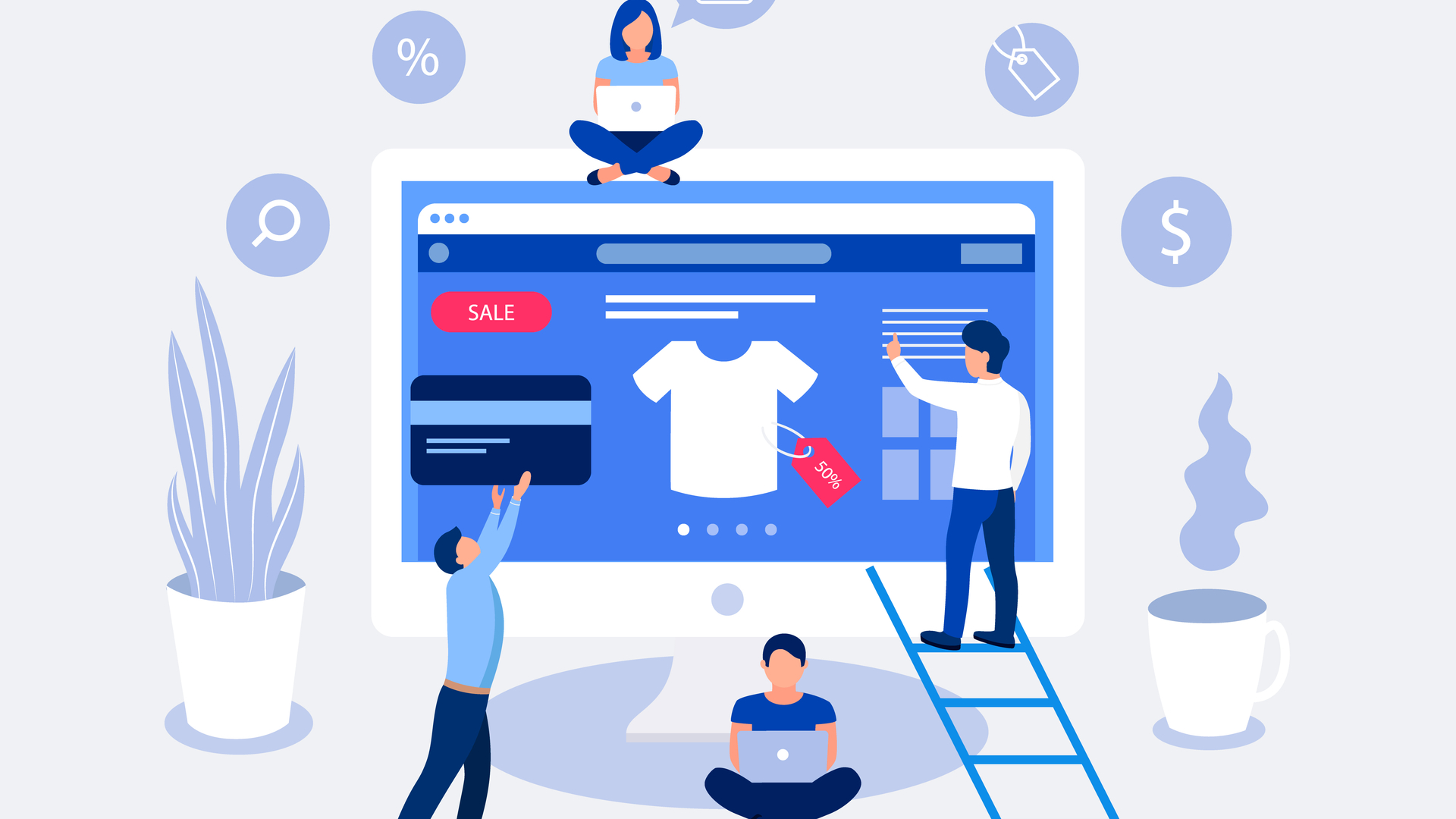 The Future of E-Commerce: What Trends we Need to Look out For
The Future of E-Commerce: What Trends we Need to Look out For
E-commerce is a dynamic industry that's constantly evolving and changing as technology improves and advances.
If you've kept up on the latest e-commerce analytics, you'll know that trends indicate that change and growth occur on a regular basis.

No matter what type of online business you're planning to start, it's evident that the e-commerce sector is clearly going to continue growing.
What this guide can do is aid the reader in two areas:
You'll discover what the future of e-commerce will look like.
You'll be aware of the trends that are expected to be observed so that you can take action before they become commonplace.
Although the future of e-commerce isn't fully forecasted, there's enough evidence to suggest that e-commerce will grow, and that different social media platforms such as Instagram or Facebook will be even more vital in the world of e-commerce.
Here are the top changes anticipated for the future of e-commerce:
E-commerce personalisation
It's not surprising that online shopping is seen as more distant and less about the experience than shopping at a retail store.
Human beings aspire for physical contact with others. The shops that sell online don't have anyone who can assist us with the shopping experience and suggest products in person.
That's why certain e-commerce businesses are trying to emulate customers' experiences by making their sites more personable.
One way e-commerce stores can achieve this is to keep track of customer behaviour, and tailor their shopping experience based on what they are most interested in.
You're likely to be familiar with the feature known as the recommended products section, which is found in many online stores.

This feature gives customers suggestions according to their past searches, browsing behaviour, or situational context, and allows merchants to provide a personalised shopping experience.
E-commerce delivery drones
Drones are flying machines that can be manually controlled or programmed to fly by themselves. But how exactly do flying robots relate to e-commerce?
Some predict that drones will be capable of replacing couriers by delivering items to consumers.

This can significantly reduce the amount of time it takes to deliver orders, which is certain to benefit both consumers and businesses. The cost will be less for both individuals and businesses, and customers can get the items they require in less time.
Social media shopping on e-commerce
Social media sites have a significant influence on our lives today.

Many brands are aware of this and consequently shift their marketing efforts to social media platforms to reach a wider audience. In reality, the volume of Instagram posts sponsored by brands increases each year.
The fact that millions of users utilize these apps each year benefits e-commerce businessowners. Customers are purchasing through social media each day, and there's never a better time than now to invest in marketing and selling via social media.
E-commerce tracking
With sales from retail e-commerce merchants predicted to hit €4.4 trillion by the end of 2023, now is the perfect time to consider ways to transfer the experience of shopping in-person to online shopping.

We've discussed ways you can tailor the customer experience; however, this step involves enhancing the web-based tracking process.
E-commerce pop-up shops
If you're an online merchant, you're no doubt conscious that having a brick-and-mortar store can be a drawback.

However, many people prefer shopping in person, and in the absence of a physical store that can accompany your online company, you could be missing out on potential customers.
Our thoughts on the future of e-commerce pop-up shops
One solution is to set up a physical pop-up to complement the products you are selling online.
Pop-ups are a desirable offline sales strategy because they have the power to be high-impact yet cost-effective.
If you are struggling to decide whether or not it is worth investing in a pop-up store, you first need to ensure that you have prospective customers who would be interested in shopping in your physical pop-up.
You then need to find a decent physical location, ensure your pop-up is well promoted, and set up your pop-up in an attractive and appealing way. By doing this, you have the power to increase awareness of your brand – and increase your sales.
E-commerce using voice search
You're probably familiar with voice-enabled assistants such as Siri, Google Voice Search, and Android equivalent - Bixby.
However, what you may not be aware of is that voice-based technologies are utilized in the e-commerce industry and are popular with consumers, particularly young people.

Currently, more than 135 million people in the US use voice search features, while 71% of consumers prefer to conduct search by voice instead of typing.
Voice-enabled e-commerce is here to stay. If you want to learn how to improve your store's performance for voice search, reach out to EWM for a comprehensive discussion.
Looking to take your business to the next level? Contact EWM to discover some of the many strategies we adopt to make our clients' business dreams a reality.