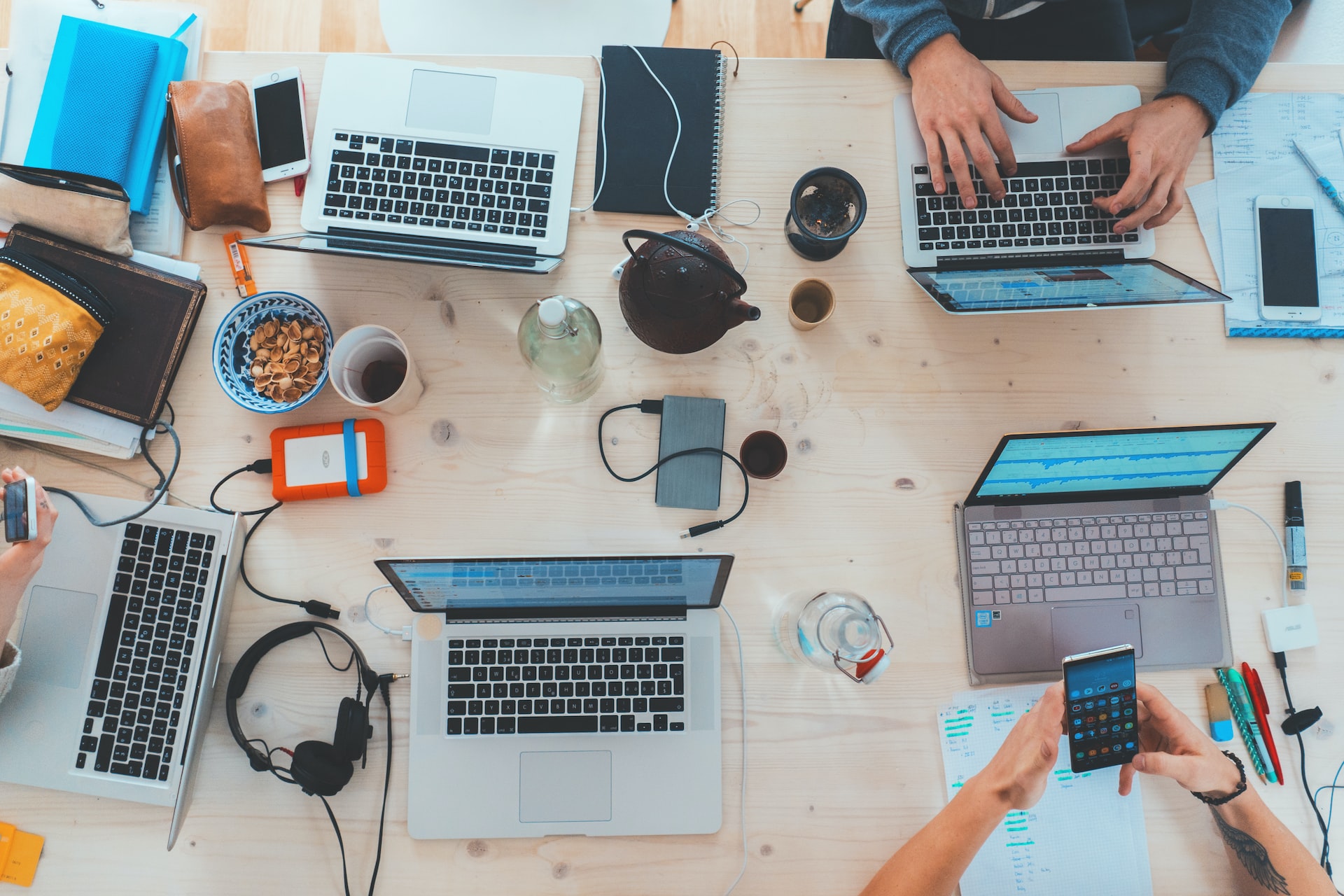 What are the Latest Digital Marketing Trends for 2023?
What are the Latest Digital Marketing Trends for 2023?
2023 is here. It's exciting to imagine what lies ahead. What new high-tech gadgets and trends will hit the market? And what songs will stay in people's heads?
You're likely most interested in future developments in digital marketing if you own a small business. Although some basic principles will remain the same, there are eight digital marketing trends that you must keep up with in 2023.
Digital marketing is always changing. It's possible for what is popular today to become irrelevant tomorrow.

Small business owners must be able to recognise any industry changes. In this article, we are going to discuss what are the latest digital marketing trends for 2023.
8 Digital Marketing Trends For 2023
1. User-Generated Content
Strong customer relationships were really important in the past. These relationships were the foundation of word-of-mouth advertising in the past.
Small business owners would build customer relationships and tell their families and friends about their businesses. Boom! Instant increase in sales.
Digital marketing is a newer form of word-of-mouth marketing. However, unlike before, people can now reach millions of people worldwide.
If you are a small business owner, you must use user-generated content to maximise your audience reach. How can you do this? Look for trustworthy customers willing to write about your products and company online.
Here are just a few examples of user-generated content that will be more popular in 2023.
Hashtags on Twitter, Instagram and TikTok can help users to reach a wider audience.
Customers can win prizes by creating customer challenges.
Small businesses already use user-generated content to their benefit. This will be even more important if you want to keep up with digital trends in 2023.
2. Stop Third-Party Cookies
Third-party cookies are becoming obsolete, and users are now using ad blocker plugins for their browsers. This is why Google switched from Universal Analytics to Google Analytics 4.

GA4 monitors website engagement on e-commerce sites, marketing sites and native apps. As the calendar changes, other platforms like Nextdoor and LinkedIn will also become more popular for online advertising.
3. Conversational Marketing
In 2023, small businesses will see an increase in user experience (UX).

Customers expect simplified services from the moment they visit a website. Customers want to chat with a company representative in real time. This is where UX plays a major role.
Conversational Marketing will be more important in 2023 as Google plans to remove third-party cookies from Chrome.
Marketing agencies won't be able to use cookies data to identify their audience regarding user privacy. Marketers will instead need to create more personalised strategies and one-to-one marketing tools to attract people to a brand.

In 2023, consent will be a key element. Websites will require more consent from users to use their data.
4. Interactive Features
We believe that a website that interacts with its users is the best. Some features, such as quizzes/polls or embedded calculators, are appealing because they provide quick answers to common questions.
Let's say, for example, that you are renovating your landscaping and want to calculate how many annuals (i.e., plants that germinate, flower, set seed and die in one season) are required for a given area based on flower spacing. Annual calculators on landscaping websites will be invaluable.
Instead of trying to determine how many annuals are needed for your project, you can use the annual calculator. Enter the area's dimensions, and the calculator will calculate the required annuals. Just enter the number, and you will get the right annuals for the market.
Interactive content is more beneficial than static content.
5. Video Tutorials
Your responsibility as a small businessowner is to be an expert in your area. Windows should be second-nature to anyone who runs a window company. A short instructional video posted on your website or social media platforms is the best way to show off your knowledge.
These videos have greatly increased in popularity over the past few years due to platforms such as TikTok and Snapchat. These platforms restrict people to a limited amount of time. To be successful, you must adjust to these metrics. This is a great opportunity to demonstrate that you are knowledgeable. Video tutorials are especially helpful in showing how to use a product.
6. Graphic Designs For Website
In 2023, users will see a major change in graphic design and web development.
Graphic design and web development will return to traditional formatting. Why? White space can be seen as a barrier to content's potential, even though it might seem unappealing. White space looks more prominent than content.
Next year, custom illustrations will also be a hot trend. Glimpse images are no longer enough. People want art that reflects your brand and reveals who you are. Graphics should be more detailed and well-crafted.
7. It is Still Important to Remember the Basics
Internet users don't want content that looks like it's soulless and AI-generated. They want to read content that humans create.
Artificially generated content won't be more popular in the next year. Websites may have more AI features, but the content will still come from professional writers.
8. Social Responsibility and Inclusivity
Social responsibility and inclusion is the last digital marketing trend you should not ignore in 2023.

Internet users are more interested in a company's values than ever before. Is it clear what the company will tolerate and won't tolerate? Is there a specific cause that the company supports? These opinions could attract more customers.
In 2023, inclusivity will be even more popular. People want to see brands that are inclusive of all users.
Final Thoughts
You can significantly improve your brand's marketing by staying on top of the digital trends in 2023. We hope this article will help you understand the latest digital marketing trends for 2023.
Contact EWM for the latest web design and development solutions.