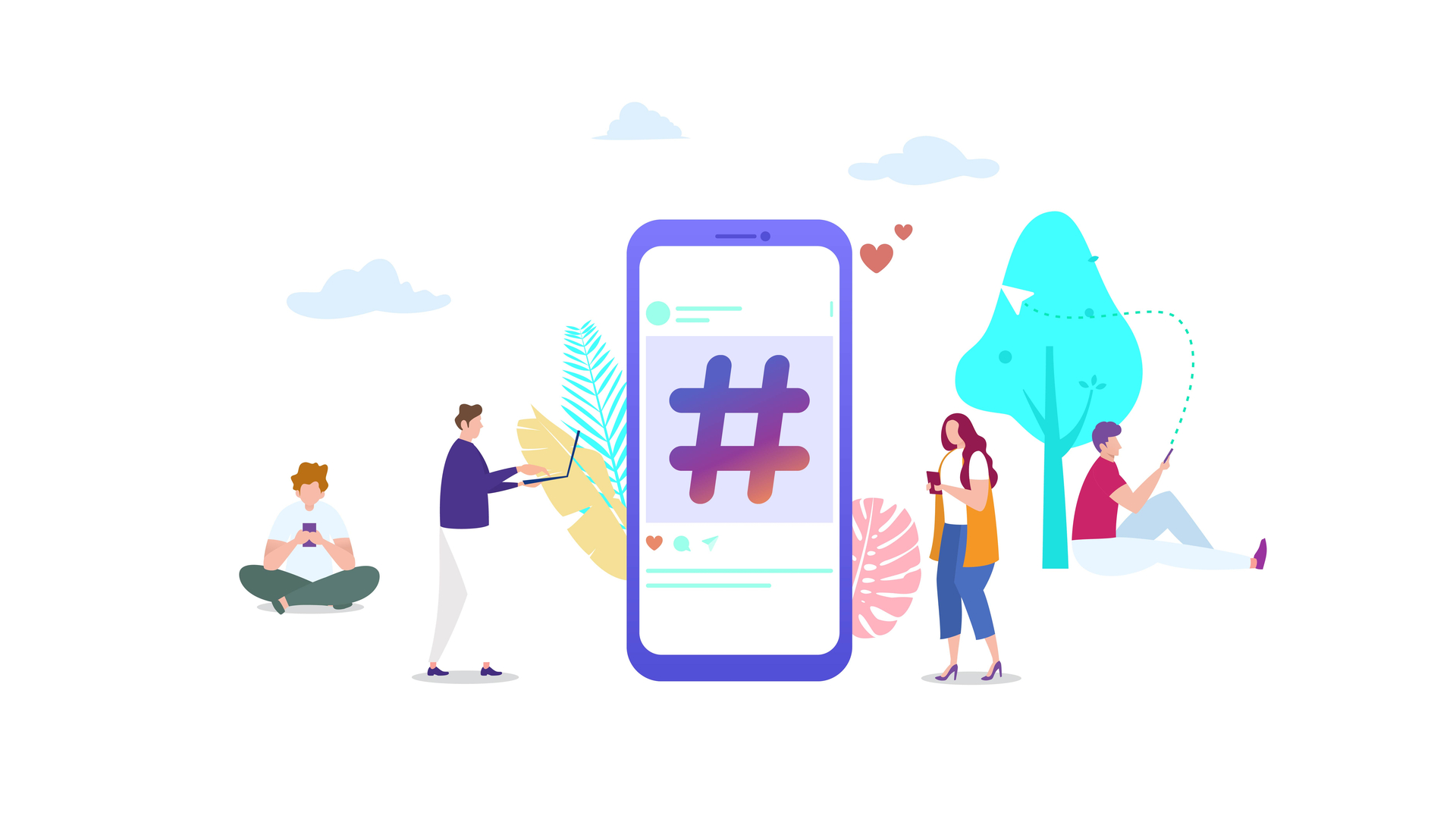 Should you be on every Social Media Platform?
Should you be on every Social Media Platform?
Social media has become an essential part of our everyday lives. It has allowed us to stay connected with friends and family, share experiences, and build relationships.
With the rise of social media platforms such as Facebook, Instagram, TikTok and Twitter, it can be tempting to join them all. But is it necessary for individuals or businesses to be on every platform?
Getting Started on Social Media
To get started on social media, create a complete profile with a bio section. Although it's recommended to fill your feed with content as soon as possible, having a presence on social media platforms is more effective than none at all.

At a minimum, businesses should consider being on Facebook, Instagram, Twitter, and LinkedIn, but specialised platforms like YouTube can also be valuable if they align with your goals.

Don't worry if you're unsure about dedicating time to them, as not every company will benefit from every platform.
Each platform is unique and popular among different demographics, so it's essential to have a presence on multiple platforms to reach a wider audience.
Let's look at some of the distinct characteristics of the top social media platforms:
· Facebook: The most popular social media site, Facebook works for all types of media and demographics. It's an excellent platform for brand recognition and lead generation.
· Instagram: A visual platform that mainly targets younger audiences (Millennials and Gen Z), Instagram is ideal for increasing brand visibility. Although you can include captions with text, remember that visuals are the focus, and text supports them.
· Twitter: A text-based platform limited to 280 characters, Twitter is excellent for businesses that want to share information in real-time. It's great for advertising announcements, news, specials, and important updates.
· LinkedIn: Similar to Facebook, LinkedIn can be used for various forms of media, but it's all about business-to-business connections. It's a great platform to network and generate leads, and it's more professional and private than Facebook.
Tailoring Your Content for The Platform
As each social media platform is unique, you should not share the same content across all platforms. Instead, you should tailor your content to fit each platform in a small way.
This can be time-consuming and difficult, particularly for companies already stretched thin, especially in the marketing department.
For instance, why spend lots of time making infographics for Instagram if your target audience isn't the majority of people who use Instagram?
However, it's still important to give each platform some attention. Don't feel pressured to give every platform the same amount of attention. Instead, focus on the ones that work best for your business.
Each platform has analytics that provides insights into how your content is performing. Make sure to evaluate your campaigns and figure out what is working and what isn't.
For example, if you're not getting any engagement on Twitter, it might be time to create more engaging content. Or, you may need to shift your focus to other platforms that can bring you greater results.
However, it doesn't mean you need to remove your account from platforms you're not using regularly.
Having a presence on the most popular platforms can be beneficial in several scenarios:
· If a customer has a negative experience with your company and tweets about it, they're likely to tag you in the tweet or mention your company's name. If you have a Twitter account, you'll receive a notification and have the chance to respond and address the issue publicly. Without a Twitter account, you might not even be aware of the negative news spreading on the platform, leaving you with a potential public relations nightmare.
· If a customer shares a photo of your product or business on Instagram, having a presence on the platform allows them to tag and follow you. This creates a free opportunity to build brand awareness and attract new followers, even if you don't use Instagram frequently.
· Younger generations may prefer to reach out to companies via social media instead of traditional methods like phone or email. If you don't have an official Twitter account, you may miss out on potential customers who are already using the platform. Making it easy for customers to find and contact you is essential for building relationships and growing your business.
Are you on every social media platform?

Obviously, it's up to you to decide whether or not you should be on every social media platform. It's important to weigh out each platform's pros and cons and consider how long it would take to maintain your presence on all platforms.
While being active on multiple social media networks can provide a larger reach, it may not always be necessary or the best option for everyone.
Ultimately, it's best to choose one or two platforms that fit your needs and create an effective strategy for success.
Seeking results-driven social media campaigns? Contact the experts at EWM.