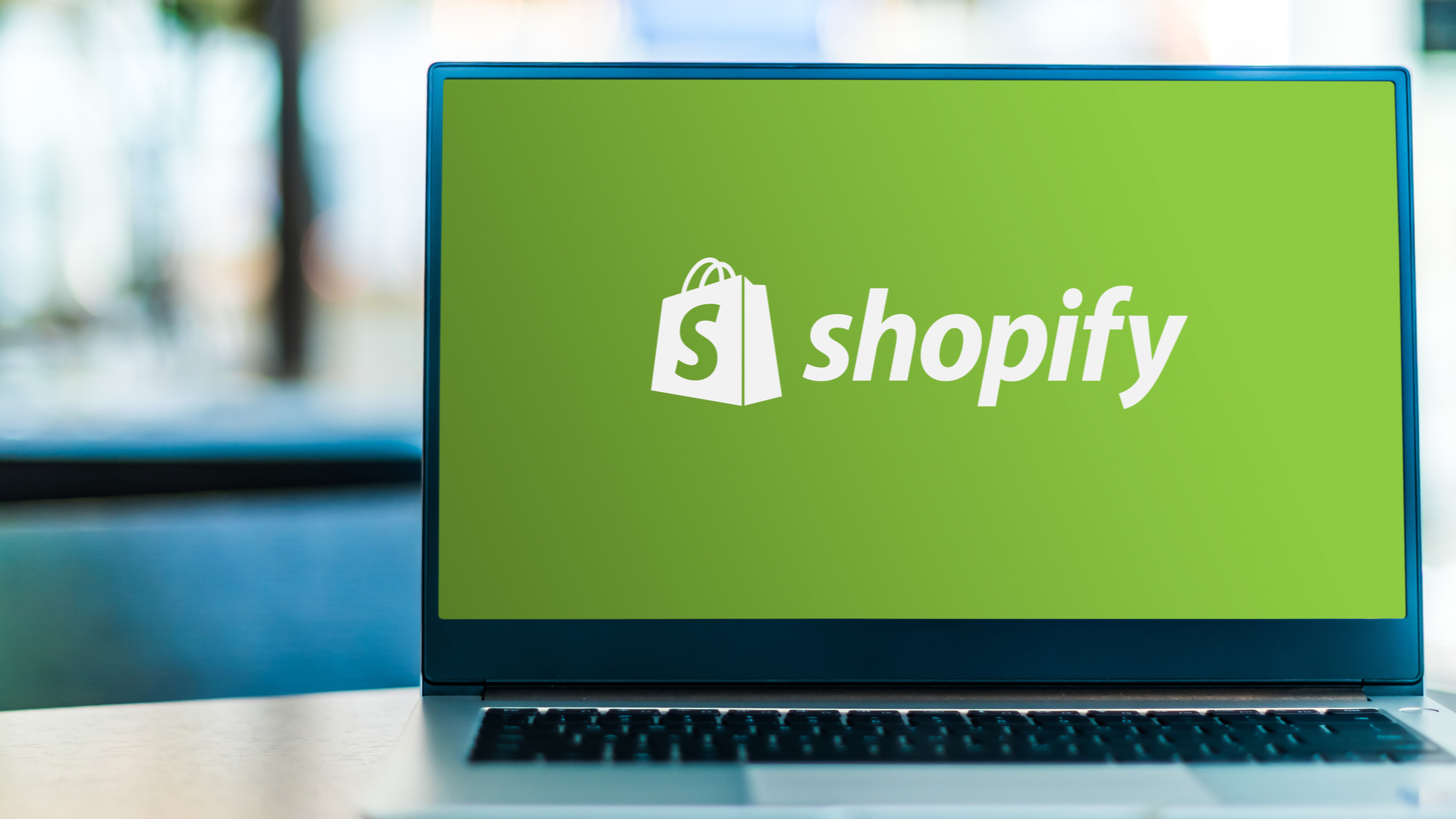 Is Shopify's E-Commerce Boom here to Stay?
Is Shopify's E-Commerce Boom here to Stay?
The Covid-19 pandemic brought the world economy to a halt.

When governments around the world enforced strict lockdowns and other measures to protect lives and save lives, the world of online business came in to ensure the availability of essential products.
According to a survey by Shopify, 150 million people around the globe have turned to online shopping since the onset of the pandemic.
The expansion of the online shopping industry is phenomenal and has been one of those very few bright spots in the dark economic outlook in the initial waves of this pandemic.

From an initial 13.6% of retail sales in 2019, the e-commerce market grew to 19.5% by 2021.
Despite the easing of restrictions due to vaccines and more effective treatments, the pandemic resulted in a major turn for the e-commerce industry.
The e-commerce industry will remain the most popular option in the next decade. The world's e-commerce industry is predicted to exceed $7 trillion in 2025, which will more than triple the $3.3 trillion of 2019.
The huge growth in e-commerce sales has been correlated with Shopify's growth in this field. It is among one of the most significant recipients of the rise in the e-commerce industry since the onset of the pandemic.
While the overall e-commerce market experienced an increase of 19% in sales between 2021 to 2022, the increase for Shopify was higher than 50%.
During this period, Shopify incorporated many thousands of online stores. In the wake of the pandemic, the number of new Shopify stores increased by more than 200%. The majority of them are small-scale businesses that have gone on the internet for the first time. Its easy adoption and low prices have been identified as the main reasons for Shopify's rapid growth.
Here, we will look at Shopify's rapid growth since the onset of the pandemic, and how it is continuing to transform the e-commerce sector.
The Covid-19 pandemic boom on Shopify
Shopify has established itself as the second most well-known e-commerce platform, just behind WooCommerce.
Due to its easy deployment and usage, it has gained a significant advantage over rivals such as Squarespace, Magento, Weebly, Wix, and BigCommerce.
Shopify's software was created to allow small-scale merchants with no expertise in technology to build and run their stores effectively.
Shopify lets merchants build rich online stores with an abundance of third-party apps to select from. This has made it the preferred e-commerce platform for online retailers since the beginning of the pandemic.
As a top service provider for e-commerce infrastructure, Shopify has experienced exponential growth in revenues and users since the beginning of the pandemic. Shopify announced a growth of 57% in revenues in 2021 when compared to the period of 2020. This is quite impressive considering that the company experienced nearly 100% growth in revenue from 2019 to 2020.
The e-commerce suite is a leader in the industry, introducing new functions and features which improve user experience and generate more revenue for merchants. The goal has been to keep customers engaged throughout the buying process and to improve conversion rates.
Shopify's Transition from Tool to E-commerce Suite
Shopify was able to experience an exciting journey from an online tool to a full e-commerce system that comes with a vast suite of features.
In 2004, there were no e-commerce tools that small-scale online shops could use, and the ones offered were quite expensive and unable to meet the requirements of merchants. Shopify founders Tobias Lutke and Scott Lake developed the software in 2004 to run their snowboard store, Snowdevil.
They set out to solve the issues they faced in running their snowboard shop. After they had solved their issues, they created Shopify as a suite of e-commerce tools in 2006.
Shopify's primary focus was on small online stores because there were few options available in this particular market sector.
Shopify initially focused on the needs of online stores, such as customizing templates for stores' inventory management tools and integration with payment gateways. It was well-loved even by the smallest online retailers, and has added more features and functionalities to make it a complete e-commerce solution.
The platform is very secure with 256-bit SSL Certification, and at the same time, is Level-1 PCI Compliant. It has unlimited customization options, with hundreds of themes to select from.

The themes can be tailored to suit the preferences and requirements of owners of online stores. It includes out-of-the-box SEO tools to improve the rank of your store in search engines. Third-party applications can be easily added to help further optimize stores.
As it stands now, Shopify is an entire e-commerce suite that lets retailers develop, host, run and manage their websites through one platform. The suite includes various features and tools that meet the different requirements of owners of online stores, such as marketing and customer engagement, as well as sales, payment and shipping.
The Key Points of Shopify
We've already discussed the rise of Shopify's business and its potential in a post-Covid environment, and how it grew into a successful e-commerce platform. Let us walk you through 10 of the highlights of Shopify:
Shopify is utilized by over 1.7 million sellers in 175 countries. worldwide and is accessible in more than 20 languages
Shopify brought in $319 billion in sales to the world's e-commerce industry, and has revolutionized online shopping
There are over 3000 apps available on Shopify's application store to meet the various requirements of users
Shopify holds over 18% of the tools for e-commerce and is a close second to WordPress' WooCommerce
Shopify is anticipated to reach $1 billion in revenues in 2022. The company also reported revenues of $988.6 million in 2021
Shopify is a mobile-friendly website that has 70% of customers for its shops using mobile devices
Shopify helps online stores gain loyal customers, with 50% of revenue coming from repeat customers
The United States accounts for 62% of Shopify stores, followed by Canada and the United Kingdom at 10% percent and 9% respectively
Shopify's 3D images of products have increased the sales of e-commerce sellers up to 250%
The pricing plans offered by Shopify are affordable and competitive. Starting at only $29 per month, Shopify has set itself apart from its competitors.
Final Thoughts
Despite the lifting of Covid restrictions throughout the world, e-commerce is expected to expand rapidly.
Many brick-and-mortar shops have gone online since the beginning of the epidemic, and millions more will follow suit in the next few years.
Shopify is anticipated to be among the main choice for new e-commerce businesses. Its user-friendly features, capabilities and flexibility will keep it popular for years to come. While businesses battle it out in the online marketplace, Shopify will continue to run a myriad of stores around the globe.

Contact EWM to discuss your e-commerce web design and development needs.