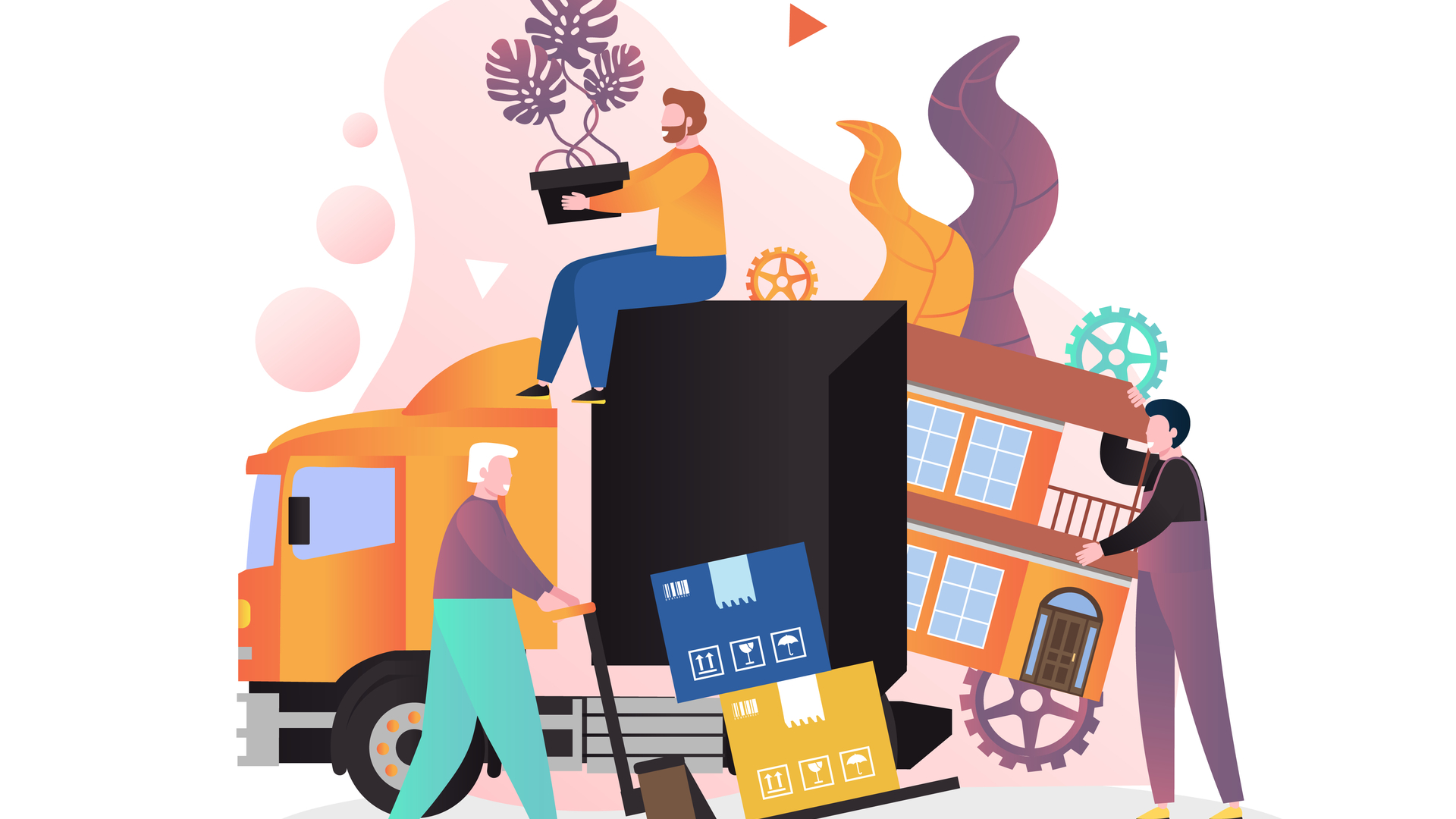 Making a Website for a Removals Company
Making a Website for a Removals Company
When we are asked to develop a site, EWM, Geneva's leading digital marketing agency, takes into account the different variables and specific characteristics of the client.
This is because, more than anything else, they can make a difference and make the site perform better than others.
Today we are dealing with the topic of creating websites for removals companies, by determining the characteristics that a site should have for this specific sector.
Websites for movers, what are the best practices?
If you offer removals services, your website is your company's online brochure.
It's a 24/7 customer service and virtual representative capable of generating leads and sales, and costs less than traditional marketing and advertising.
EWM specializes in creating personalized and visually appealing websites that, most importantly, rank well in search engine results to help you convert visitors into customers.
We help you make your moving website your best selling and marketing tool.
Website design for movers: The options
Whether you need a quality website to market your services or SEO-friendly content, our team can help!
If you are looking for a fully customized website for your moving company, we at EWM can build it from A to Z to your specifications.

Alternatively, if you already have a website and want to rank higher in search engines, we can help!
Elements that should not be missing from your site
Knowing that a site must be unique, here are some good practices for creating sites for the moving sector.
These tips are important to stand out from all the others, helping clients to establish due trust with the business – an aspect that is more important than ever in a sector where there is a lot of competition, but not always of quality.
Here are our top tips:
Your site must be visible and functional on all smartphones and devices
It is now a fact that can be verified by all: smartphones have become an essential appendage of our daily lives.
If people need to move or transport goods from one place to another, almost all turn to their smartphones to perform a search.
Google and other search engines apply mobile-based indexing, which means if your website isn't loading well and displaying correctly on mobile devices and tablets, it won't be picked up.
What's more, you need to take into account the importance of appearing in the first 10 places of the first page.
Further to the above, your site MUST be fully responsive and adaptable on mobile, tablets and other devices.
Just think of the moment when you are browsing a site with your smartphone and all the text is misaligned or the photos get in the way.

Such a site is abandoned by visitors at the speed of light.
EWM designs sites with mobile navigation in mind, optimizing them and coding them for SEO best practices.
Your site must convert
A site can be beautiful, enjoyable, and rank well, but if it doesn't convert, it's of little use!
By conversion, we mean the transformation of an intrigued internet user into a paying customer.
One of the best techniques for getting a good conversion is using landing pages. These are unique and specific web pages that offer a clear and immediate solution to a problem.
What should a landing page on your site contain to convert a lead into a meeting?
A good landing page should:
· Allow you to reach a target audience.
· Give potential customers something of value.
· Convert a higher percentage of visitors to leads, compared to the site.
· Get insights into visitors and understand which marketing strategies work for them.
Your website is the best sales and marketing tool
If your website isn't your business' primary sales and marketing tool, then you're doing something wrong.

Aside from the visual aspects, the written content of your site must be of value to your audience.

It must resonate with them and explain why and how you are useful to them. This will be attractive not only to potential audiences, but to search engines too.
Our marketing services for removals companies
Whether it's a new website for your moving company or a SEO tweak for an existing site, you've come to the right place with EWM:
· Custom web design packages
Do you need a new website? We have created from scratch many websites within the moving industry.
We can show you many examples of successful customer sites that produce real leads on a daily basis!
· Generation of content for the websites of the movers
Our experienced copywriters know exactly what content should be on a moving company's websites.
Our writers have extensive experience creating thematic content and know which keywords work – and which don't.
The best websites have a few things in common, they are:
· Visible
· Optimised for mobile devices
· Safe and secure
· Designed with the user in mind (user experience)
· Fast
Why choose EWM?
When you adopt the services of EWM, you not only get a superb website, but also a serious and reliable partner, who will take care of many aspects of the marketing of your business, from the simplest to the more complex.
Our agency provides:
· A team of experts who understand the details of a moving company.
· A dedicated project manager who guides you through the website design and marketing process to meet deadlines and budget.
· A high quality, good looking website that far exceeds your expectations.
· Measurable improvement in organic traffic, search rankings and conversion rates.
Contact EWM to discuss our compelling removals company site design solutions.