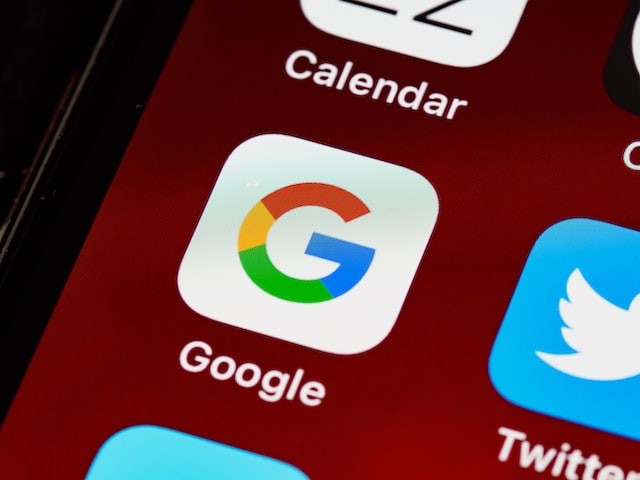 How to Spy on your Competitors' Google Ads
How to Spy on your Competitors' Google Ads
The world of digital marketing is ever-changing and highly competitive. Knowing what your competitors are up to can give you an edge, especially regarding Google Ads.
Keeping an eye on your competitors' Google Ads campaigns can help you understand their strategies, which can, in turn, help you craft better campaigns of your own.
Below we discuss the best practices for spying on your competitors' Google Ads campaigns to gain a competitive advantage.
What is the importance of research on competitors?

1. It's possible to take a shortcut to the best formula for marketing content
Regardless of your field, it's highly likely that you're not the only one competing in the market.
Those considered leaders in your field have probably encountered numerous setbacks before reaching the top position. By studying their methods and approaches, you can simplify your journey by avoiding the same mistakes they made.
This will save you time and money and help reduce stress. Additionally, it can assist you in identifying the optimal strategy to accelerate your online business growth.
2. You can look around the market for potential new rivals
Advertisements can provide valuable insights into your competitors' behaviour. With the right tools, you can precisely identify your competitors and assess their strategies for attracting customers.
Without this information, you may uncover intriguing details about your competition, including their current keywords, auction statistics, and other pertinent details. This process can improve preparation, which is crucial for staying ahead in the competition.

By solidly understanding the subject matter, you can anticipate your competitors' next moves and develop effective counter-strategies. If this piques your interest, continue studying and refining your skills.
What are the key insights of competitors to be looking for?
Thankfully, with Google Ads, identifying your competitors is straightforward. By searching for keywords related to your products or services, you'll see ads from your competitors displayed alongside your own.
Many business owners need to outshine their competitors by positioning their ads at the top of search results. However, it's challenging to determine how successful your rivals' ads are, and that might not be the best approach.
If you're considering investing more money to stay ahead of the competition, you must gather data first. You need to know how much your competitors spend, what keywords they use in their ads, and most importantly, how effective their ads are.
Below we will show you how to discover your Google Ads competitors' performance and how you can leverage that knowledge to your advantage.
The most effective PPC tools to assist you in monitoring your competition
Let's now look at the top Google Ad words spy tools available to gain an advantage over your competition.
1. Auction Insights via Google Ads Campaign
Google Ads provides an Auction Insights tool that enables you to assess the performance of other domains participating in the same auctions at the campaign, ad group, and keyword levels. This tool also provides information on how your ads perform compared to other advertisers.
2. SimilarWeb
SimilarWeb is a tool that allows you to identify your competitors' monthly traffic, their most popular channels, and the countries from which their visitors originate.
3. Ahrefs
Ahrefs is an all-in-one competitor analysis tool that provides information such as your competitors' top pages, IPs, and external links. It is an excellent resource for research and analysis.
4. SEMRush
SEMRush specializes in competitor data, offering insights into your competition's ad keyword information and traffic statistics.
5. iSpionage
iSpionage is a keyword monitoring tool that lets you view your competitors' most effective keywords (both organically and through PPC) in both Google and Bing. Additionally, you can determine how much your competitors pay for their PPC campaigns, which can help keep your conversion rates and costs low.
6. SpyFu
SpyFu is a user-friendly and efficient tool that identifies top-paid keywords, their cost per click (CPC), and monthly costs. By understanding where your competitors spend their money, you can identify which keywords are worth pursuing.
7. KeywordSpy
KeywordSpy lets you view your competitors' keywords, ad copy, domains, and AdWords spending. The tool can also suggest specific keywords and ad combinations that are profitable.
Final Thoughts
Keeping an eye on your competitors' Google Ads campaigns is crucial for gaining a competitive advantage in digital marketing. By researching your competitors, you can learn from their successes, avoid their mistakes, identify potential new rivals, and anticipate their next moves.
The key insights to look for include their spending habits, keywords, and ad effectiveness. Many PPC tools, such as Auction Insights, SimilarWeb, Ahrefs, SEMRush, iSpionage, SpyFu, and KeywordSpy, can assist you in monitoring your competition and developing effective counter-strategies.
You can improve your campaigns and accelerate your online business growth by leveraging these tools and insights.
Contact EWM
for support with your next Google Ads campaign.