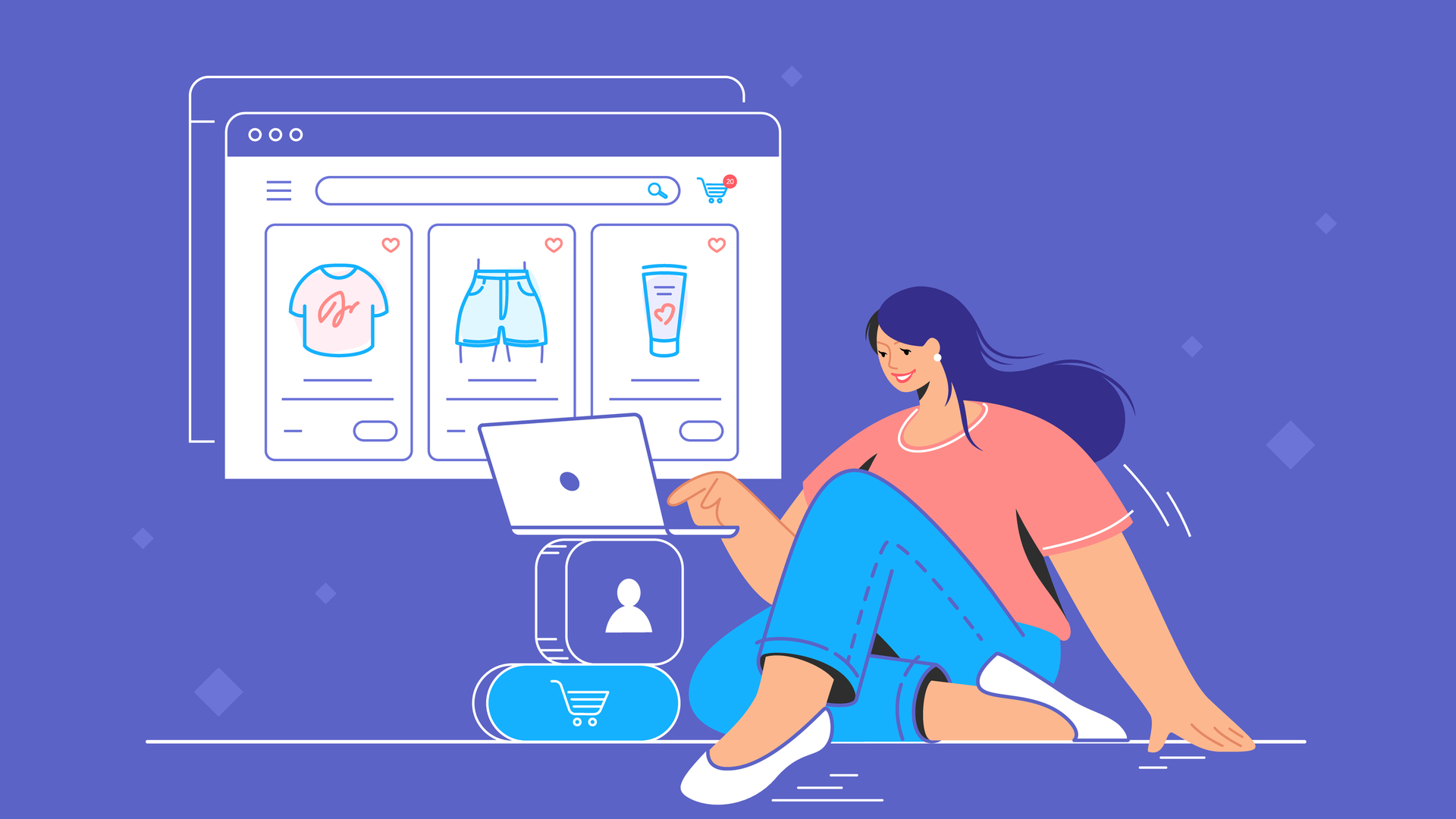 A Step-by-Step Guide on How to Design & Build a Website
A Step-by-Step Guide on How to Design & Build a Website
Here we provide you with a step-by-step guide on how to create a website.
1. Define the purpose of your website
Before we begin, it is important to understand why you want to build a website. This will ensure that all design decisions align with the site's goals.
If you have an online store, your site design should make it easy for customers to use – from finding the products to making their purchases.
A web design that complements the work of portfolio holders is a must.
Here are some questions to help you define the purpose of your website:
Who is the target audience for this site?
What are your content strategy goals? Do you want to inform, entertain, or sell products?
How many actions should visitors to a website take when they first open it? This could include browsing the products, purchasing an item, reading the content, or signing up for a newsletter.
Which tone and voice do you prefer to use when communicating with visitors?
Answering these questions will be incredibly useful as you create your website.
2. Find inspiration for web design
This is where you will look for examples that can help you envision how your site should look.
Many places offer inspirational designs.
It's also a good idea to check out competitor websites. This can give you an idea of what visitors are looking for on a site similar to yours.
3. Select the right website platform
This is the right time to start a website. Choose a platform that you want to use to build your site. You want software that is compatible with your budget, skill level, and purpose.
WordPress is a popular content management system (CMS). It is great tool for creating a wide range of websites, from digital resumes to online directories and large e-commerce shops. Its powerful blogging tools make it the ideal choice for content creators.
To use WordPress, you will need to purchase a Web Hosting service to make your site accessible to the public.

A shared hosting service is sufficient for a personal or small business website. You might consider web hosting to get free hosting for a small website.
4. Choose a website theme that aligns with your purpose
After choosing a platform for your website and a domain, you can now choose a theme or template to help you design your website.
A file containing a pre-made layout of visual elements is organized and created by web designers. It is designed to help non-technical users build a website without having to start from scratch.
5. Customize the web design
Now it's time for you to design your website. Take a look at the answers in the first step. They will assist you in setting up your site's visual identity.
If you are using WordPress, go to Dashboard-> Appearance-> Customize.
6. Set up the Essential Pages
The following pages are some of the most common to a website:
Homepage
About page
Contact page
Blog page
Products or Services page
Go to Pages or Add New in the admin panel to create a WordPress web page.
7. Optimize the user experience
Optimizing the user experience is the next step in learning how to design websites. It makes it easy for visitors to use the site. These are the most important aspects to remember:
Navigation
Visitors will be encouraged to browse all content on your site by using a simple navigation system. This will make it easier for visitors to find the information they need, increasing your site's conversion rates.
The flat structure is one way to make navigation easy. Every page should be accessible in just one to two clicks. The user does not have to visit multiple pages to reach their destination.
A second option is to choose a suitable menu design. A mega menu is a great option for content-heavy websites, as it can offer a wide range of navigation options.
8. Make your website mobile-friendly
Mobile-friendliness is critical as more than half of internet traffic comes from smartphones. This aspect of website design is critical as it can lead to a significant loss in potential visitors if your site is not mobile-friendly.
Google also considers mobile-friendliness an important factor in ranking on their SERPs.
You're on the right path if your website theme supports responsive design. Here are some other ways to make your web design mobile-friendly:
A hamburger menu is best for tablet and smartphone viewing. By hiding all links under a three-lined button (usually located at the top of the page), this menu bar helps to save screen space.
Make CTAs touch-friendly. It should be large enough to allow finger tapping. There should be enough space between buttons to prevent users from making mistakes.
Optimize for scrolling. You can use features such as a sticky navigation bar or adding a back button to the top.
9. Test your website and launch it
Before you launch the website, make sure to check for design issues.
Asking family, friends, and colleagues for feedback is a great idea. You can ask them for their feedback, particularly in terms of the look, feel and functionality of the site.
10. Track and tweak your site as you go
When designing a website, the last step is to monitor its performance and make adjustments if necessary. This will ensure that your website works properly and maximizes its potential.
Google Analytics can be used for this purpose. It provides a variety of website performance metrics such as:
Pageviews. This displays how many pages the user has viewed after landing on the site.
Average session duration. This is the average time a user spends on a website following their first visit. A good goal is to spend between two and three minutes.
Conversion rates. Conversion rates are the percentage of website visitors that perform your desired action (e.g., sign up for an email newsletter or purchase a product).
Bounce rates. Bounce rates are the percentage of visitors who abandon a site without doing anything. The benchmark is 20% to 45% for an online shop, and 35% to 60% of visitors on non-e-commerce websites.
Sources of traffic. People may visit sites via search engines, social networks, email, online ads, or referring sites. This information can help you determine which marketing channels will be most effective for your company.
Audience demographics. It can show site visitors' gender, age, interests, and hobbies. This information can be used to create more targeted marketing campaigns.
Looking for expert advice on how to boost your online visibility? Contact EWM today.