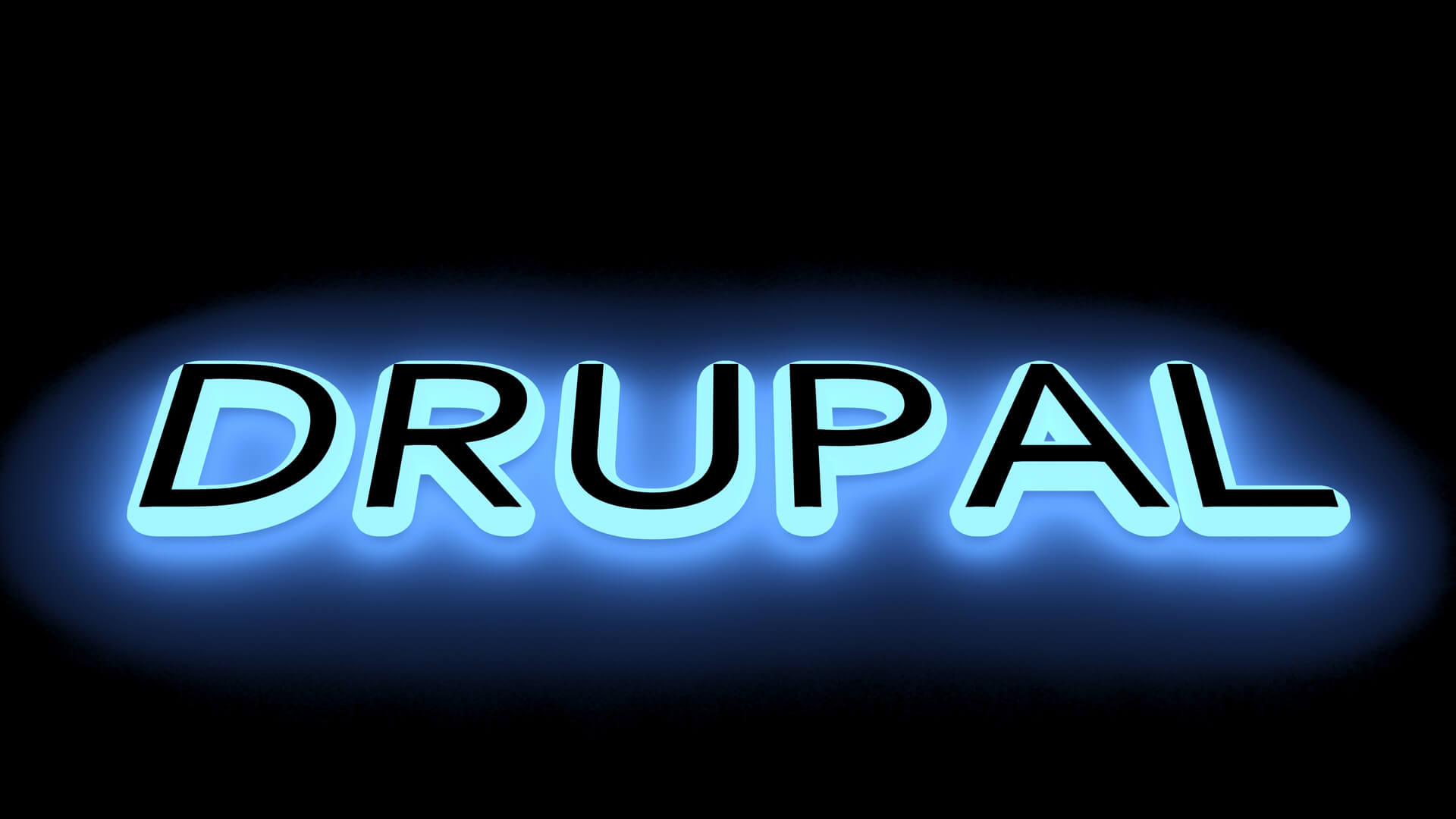 Why Build your Site with Drupal 9?
Why Build your Site with Drupal 9?
Drupal is an open-source platform designed for building incredible digital experiences. Written in PHP, this Content Management System (CMS) offers a back-end framework for at least 12% of the top 10,000 websites worldwide, including both small-scale personal blogs, as well as huge corporate, political and government sites. Some of the many world-renowned that sites using Drupal include OXFAM, NASA, and Doctors without Borders.
Launched in 2000, many versions of Drupal have since been released, including Drupal 8 and Drupal Commerce. This powerful CMS is chosen by countless individuals and businesses worldwide due to its immense flexibility, functionality and security. What's more, Drupal is highly customisable, featuring more than 16,000 modules, plug-ins and custom features.
Here we will explore Drupal 9, the most recent version of the CMS.
Introducing Drupal 9
Drupal 9 was released in June 2020, alongside Drupal 8.9. It was primarily built in Drupal 8 and is therefore not a major reinvention of Drupal, but instead, is very similar to Drupal 8. That being said, those transitioning to Drupal 9 from Drupal 8 will benefit from all the features of Drupal 8, as well as continuous innovation and new features.
The fact that Drupal 9 was built in Drupal 8 brings plenty of benefits, including:
· All new code that's been deployed on Drupal 8 sites
· All issues worked out in the new code in Drupal 8
· Feedback provided on the new code in order to improve it in Drupal 8
· Not a sudden jump from Drupal 8 to 9; instead is smaller steps that are far easier to adopt.
Drupal 9 is a representation of the culmination of all the features developed during the course of Drupal 8. That being said, the codebase is much leaner and cleaner. What's more, with Drupal 9 it's easy to provide an easy upgrade, as with Drupal 8. Every six months, significant features will be released, ensuring your blog or website remains continuously innovative.
Some of the biggest benefits of Drupal 9 include:
· Easy to use tools
Drupal 9 comes with intuitive solutions designed to empower your website. some of the many new features available include the Layout Builder, which enables content editors to design pages without help from engineers, as well as the Media Library, which makes managing images, videos and other assets easier than ever.
· Constant innovation
As mentioned above, every six months new features will be released. All upcoming features will focus on ease of use, including a new default theme, a new admin interface and a focus on automatic updates.
· Easiest upgrade in a decade
If you already use the latest version of Drupal 8 and your hosting provider meets the minimum requirements for Drupal 9, then your upgrade will take 30 minutes or less to complete.
· Advanced security features
Drupal 9 has some incredible security releases which will help you to protect your site from numerous vulnerabilities. Cleaned up code and the latest version of PHP will also offer heightened security for your site.
Other benefits include:
· Easy content editing
· Content is made accessible to the widest audience possible
· Multilingual options for global users
· Ability to build exceptional customer experiences
Why Upgrade to Drupal 9?
With a new version of Drupal comes a safer, more efficient and more feature-rich version of the CMS, that is also in line with the latest trends. Code has been cleaned up while version 9.0 is equipped with the latest libraries, and we can see plenty of long-term future growth on the horizon.
Experience the Power of Drupal 9
To conclude, Drupal 9 is a reliable, easy-to-use and secure CMS. One of the biggest factors that set Drupal 9 apart is its flexibility. The many available tools help you to create versatile yet structured content that provides a powerful user experience. Because it's open-source, anyone can download, use, work on and share the platform with others.
Are you seeking support updating your CMS? Then let EWM. support you. The team at our leading web development agency will update your CMS and ensure your code is clean and up-to-date. Our team of experienced developers will support you at every stage of your needs.
Contact EWM. today to discuss your requirements!