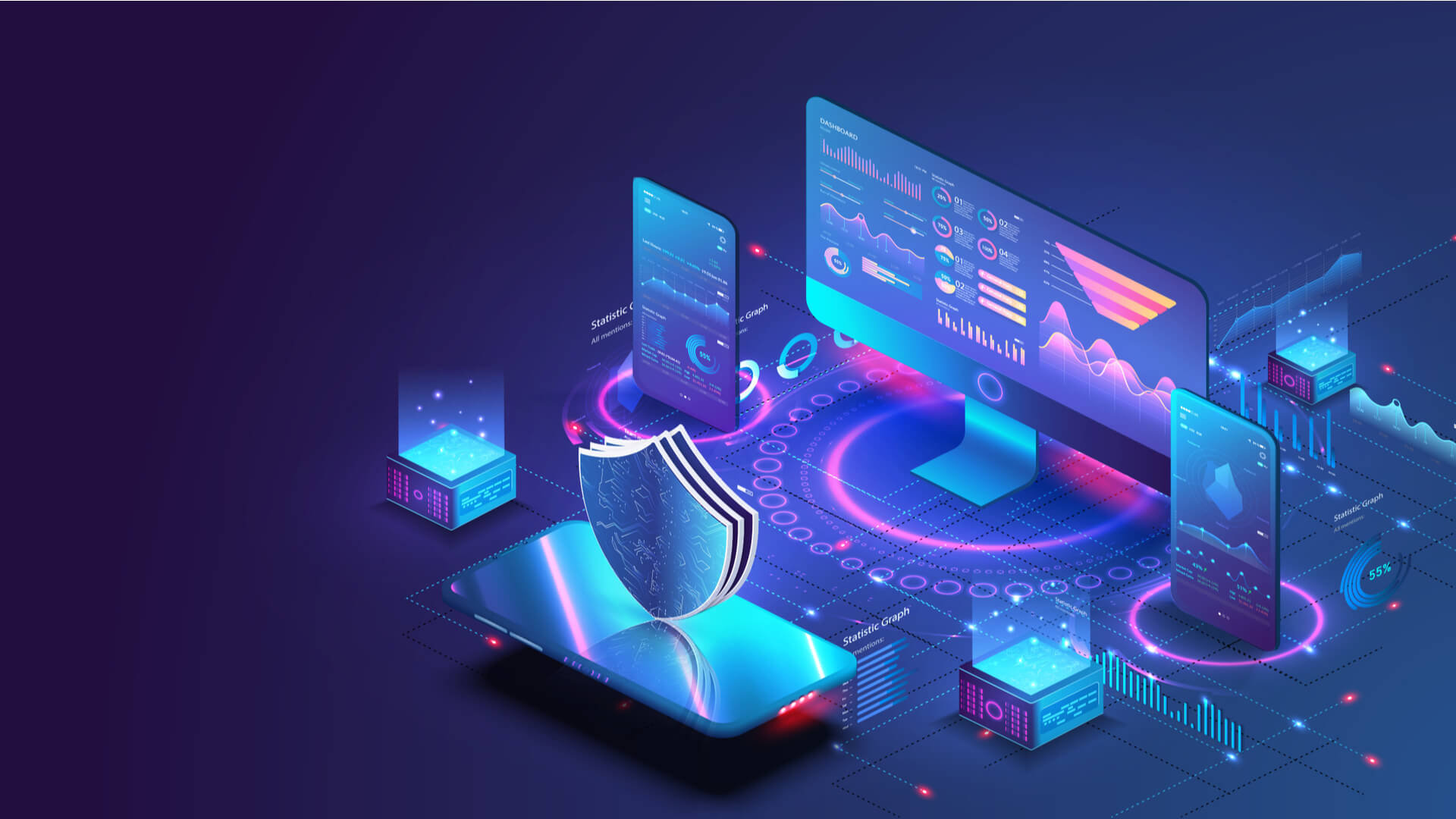 Understanding CMS Systems
Understanding CMS Systems
If you have decided to create a new website or if you are taking care of an important project on the web, you should definitely choose the most suitable Content Management System which provides security and stability over time.

At EWM, a leading web development agency in Geneva, we help our customers to define which CMS is the most appropriate for their project.
There are so many options between open source software, closed source software, blogging, and e-commerce, that it almost seems impossible to know which is the best one to choose from.
In this article, we will try to help you evaluate the different aspects of management systems and better understand how they work so that you can make a decision on which CMS to use for your project. However, nothing beats the detailed knowledge and experience that EWM can offer you.
Introducing Content Management Systems
A Content Management System is a graphical user interface (GUI) that helps users create and edit digital content for pages on a website.
It provides your website with a necessary background system to manage updates in administrator mode. It also enables you to install themes and plugins. What's more, it allows users to search for content, perform index searches, retrieve archived content, and publish new content on the web.
WordPress is a great example of a CMS and over 28% of websites worldwide use WordPress as their editing system.
This application can be used to create blogs, e-commerce sites or even portals. It allows you to change the format, theme, add new features and much more. The WordPress CMS allows you to automatically share your productions on various social platforms using simple plugins.
CMSs have vast libraries and allow users to access content that can be so easily used and shared. Some CMSs in particular allow users to manage videos, images, graphics and data on the web.
The reasons for using a CMS system are as follows:
1. No Need to Be an Expert
It is not necessary to be an expert in digital technology to use a CMS. Content Management Systems are designed to provide advanced functionality even to inexperienced users.
Simplicity and ease of use are usually the top priorities of a Content Management System. CMSs usually have a WYSIWYG editor (What You See Is What You Get).

Creating web pages is therefore as easy as creating a document using Word. However, do not lose sight of the strategic aspect. Anyone can make web pages, but making an ultra-competitive web page is an art mastered by agencies such as EWM, our expert web design agency in Geneva.
2. Easy Modification and Customisation
The CMS allows users to easily modify and customize their website without the need for software developers to make changes, updates or new productions. With a CMS, you can even update your website layout in minutes.
3. Regular Software Updates
Software updates are constant and regular. Users benefit from the latest technology and all without having to spend thousands of dollars in the update process.
4. End-to-End Management
The CMS allows complete management: from marketing operations to SEO optimization, including social media marketing. CMSs have a wide range of options for out-of-the-box content marketing operations.
5. Easy Creation of Content
Most CMSs have libraries whose content is updated and accessible. It will be easy to create and share content with a CMS which can make your site an open portal for other content produced by your users.
6. Easy to Organisation Content
A key feature of CMS is the ability to organize posts, pages and any other form of content. With this software, everything is under control.
7. Increase Your Online Footprint
The CMS can help you increase your online footprint for the many marketing and cross-channel opportunities. It is extremely easy for marketers to increase their brand visibility using tools like email marketing, blogging, etc.
8. Easily Create Contact Forms
CMS helps users to design perfect contact forms without having to touch a line of code. These apps help users create websites and blogs that are easy to navigate and designed for maximum convenience.
9. Responsive Designs
Most CMSs allow optimization for a variety of devices. This practice is called responsive design, which gives users maximum flexibility to reach customers on any device, from desktop and laptop to smartphone and tablet.
10. Identify Buying Habits
CMSs, especially advanced CMS, have the ability to identify purchasing habits and preferences of consumers; a kind of artificial intelligence in machine learning that drives CMS to play a proactive and enabling role in cross-selling.
But what are the characteristics of a good Content Management System?
A good CMS must:
· Be easy to use
· Allow integration between platforms
· Be secure, stable and scalable
· Be able to offer different models and formats on its platform
· Have SEO optimized URLs
· Allow the personalization of the content of the dashboard
· Provide constant and reliable software updates over time
· Have an excellent front and an excellent back-end with multilingual support
· Should be subject to regular software checks and bug fixes
· Have a complete list of plugins available for download
· Have a complete list of themes to download
· Be supported by reliable developers!
· Comply with the laws in force in each state where it provides the service
How to choose a Content Management System
The first step is to understand exactly what you want from your Content Management System.
Do you need a blog? Do you need to design a website with a payment gateway?
Having a clear idea of ​​what you want to achieve with your website – and the content marketing campaigns that support it – will help you decide which Content Management System is best for you.
When choosing your CMS, you will need to keep in mind what your technical skills are and therefore you will need to ask yourself a few questions, including:
· Do I have the technical knowledge necessary to manage this application?
· Can I afford to protect my website software from hacker attacks?
· Am I able to manage my website software myself in the event of technical or code issues?
If you have all the knowledge and technology to manage your CMS on your own, it will be appropriate to use a cloud-hosted CMS, so that the software application will be hosted by the vendor's servers while the management will be entirely at your expense.
However, if you don't want to get bogged down with all the technical details, you can opt for a CMS solution such as Software as a Service Solution (SaaS), where the vendor takes care of the maintenance of the application, its updates, and all the other technical aspects. In this case, you will need to focus only on content creation.
At this point, you need to determine what type of CMS software you want to use. There are basically two types:
The first is open source software, where software development is open to all users and each user has the autonomy to update and develop the software.
The second is a type of closed software, also known as close sourcing CMS, where a developer has made the software, maintains it and updates it. This is a highly structured and dedicated system; however, these systems do not provide users with much flexibility in managing the application, since they are managed by a developer.
Open Source CMSs, on the other hand, are managed by the users themselves and offer great autonomy, both in terms of management and application development. On the other hand, it must be said that open source CMS systems sometimes lack a solid support system and users often have to rely on their technical knowledge to resolve issues or fix a bug.
CMSs like WordPress have large development communities but they will never achieve customization and support like those given by closed system developers.
Another aspect to take into account is the budget for the realization of a CMS.
If you are using a closed CMS, the initial cost is very high, as you have to pay for development costs, plugin costs, and specific features of your application. However, the more you use this type of CMS, the lower the cost will be, as software updates are usually included in the initial price.
If you need a basic CMS, you will have fairly low upfront costs as there are no development or plugin costs. However, you must consider that your project may have interesting developments and may evolve into something more important over time. It is therefore important to identify from the outset the potential opportunities that you might encounter during the development and growth phases.
Choose a CMS that can be scaled down as your business grows.
Some of the best Content Management Systems to use are:
· WordPress (for business sites, blogs, e-commerce, member sites, advanced sites, and more)
· Joomla (for social networks)
· Drupal (for large websites and heavy data)
· Blogger (for simple blogs)
Content Management Systems are of great benefit to marketers, businesses and individuals. They allow you to create content and share it in a way that effectively captures the attention of your audience.
EWM, a renowned branding agency in Geneva, will help you to launch the creation of your company's website with the solution that best suits your unique objectives.
Contact us today to discover how!