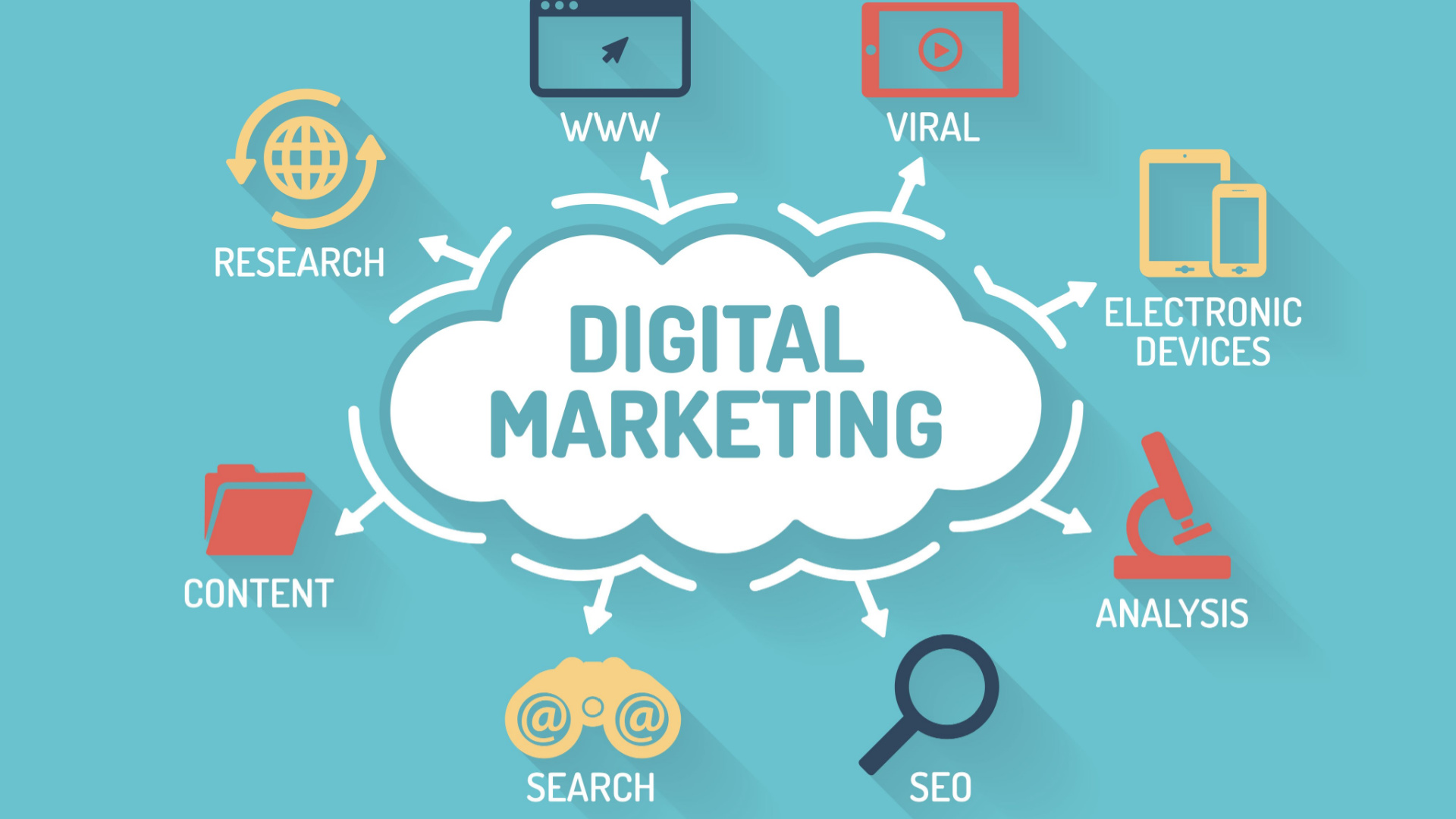 Which are the most Effective Digital Marketing Trends for 2023
Which are the most Effective Digital Marketing Trends for 2023
It takes more than business acumen or seed capital in this digital age to deliver on customers' promises.
In this modern digital age it is important to modernise the marketing techniques used. Companies must abandon traditional marketing methods and adopt digital media to drive growth and innovation in the digital age.
In this article we are going to discuss the most effective digital marketing trends for 2023. These digital marketing trends are also modernizing businesses and allowing for a new way to operate in today's business environment.
The Top Digital Marketing Trends for 2023
Experts describe digital marketing as promoting products or services via a digital medium using versatile and modern tools.
A few digital marketing trends for 2023 can give you a competitive edge if used well. Below we have discussed which are the most effective digital marketing trends this year.
1. Marketing Influencers
Influencer marketing refers to using an influencer's image or goodwill to promote and market a brand's products and services. Individuals or groups who have social media following are considered influencers.
These are just a few of the many reasons influencer marketing is gaining momentum in today's business environment:
Influencers influence audiences: Influencers can persuade audiences quickly because they have a loyal fanbase. Influencer marketing is a popular way for brands to reach a wide range of people.
Influencers use social media platforms like Instagram, Twitter and Tiktok to promote products. These influencers usually have fan following on single or multiple social media platforms. They can promote products in a way that helps drive even more sales for a company.
Supports content strategies: Influencer Marketing is the best way to fill in the gaps in your content marketing strategy.
2. Omnichannel Marketing
Omnichannel marketing is the best way to reach your target audience. This approach is true to digital marketing's definition. It uses different digital media to engage and serve customers.
There are many benefits to Omnichannel Marketing. These include:
More loyal and trusting customers
Enhanced customer satisfaction and sales growth
Greater clarity in terms of customer needs and demand
Greater customer engagement with product
Omnichannel marketing is popular in entertainment, retail, food service, and business.
3. Artificial Intelligence
Artificial Intelligence (AI) refers to developing smart computer systems that perform functions similar to those the human brain is capable of performing. Companies can use AI to analyse their market and determine what customers are looking for. It can also monitor customer buying patterns and provide a solution for formulating a marketing strategy.
AI applications such as machine learning, deep learning, and others can also support customer and marketing activities, including content creation, ad monitoring and promotion of products, interaction with customers, and more. AI is a great digital marketing trend that can help companies improve their advertising skills.
4. Video Marketing
Companies can now use social media platforms for marketing their products and services to their target audience. Businesses are increasingly turning to video marketing as a powerful digital tool to grow their customer base.
Experts agree that videos are more powerful than other forms of content. That's why many brands are shifting to creating engaging and content-rich videos to promote their products.

Social media platforms like Instagram, YouTube and Facebook have integrated short-form content into their algorithms. This allows brands to reach their target audience. Video marketing is a great way for brands to grow their customer base.
5. Long-form Content
Companies often use content marketing to promote their products or services. Long-form content, a subset of content marketing, comprises articles or blog posts that exceed 3000 words and promote a product. Companies create long-form content to improve their visibility, industry knowledge and customer engagement.
Here are other reasons businesses choose long-form content:
Increases website traffic
People love to read details on a product they are buying. To learn more, they visit a company's site that features long-form articles so they can read all about exactly they are going to buy. People are less likely to explore other products and services.
High ranking in search engines
There is a direct correlation between website traffic and search engine ranking. A higher traffic level would result in a higher ranking on a search engine. This would increase customer interaction and engagement.
Customer engagement and interaction
Long-form content can help a brand start a conversation with its customers. It also helps to increase customer engagement and loyalty.
6. Social Media Shopping
Social media has allowed businesses to interact closely with their customers and offer a platform for selling their products and services.
Integrating social media with e-commerce can open up new avenues for global customers to purchase products and services that meet their needs. This is a very popular trend in social media that has influenced many industries. It is a great way to engage with customers while making your products easily accessible, no matter where they are from.
7. Progressive Web Pages
Progressive web pages can perform the same functions as a mobile app. They can send push notifications, load quicker than other websites, and can be accessed offline. This trend allows customers to access the site from different devices, and is expected to grow rapidly over the next few years.
Attain your marketing and sales goals in 2023! Contact EWM today, our leading digital marketing agency, to learn about our digital marketing campaigns.