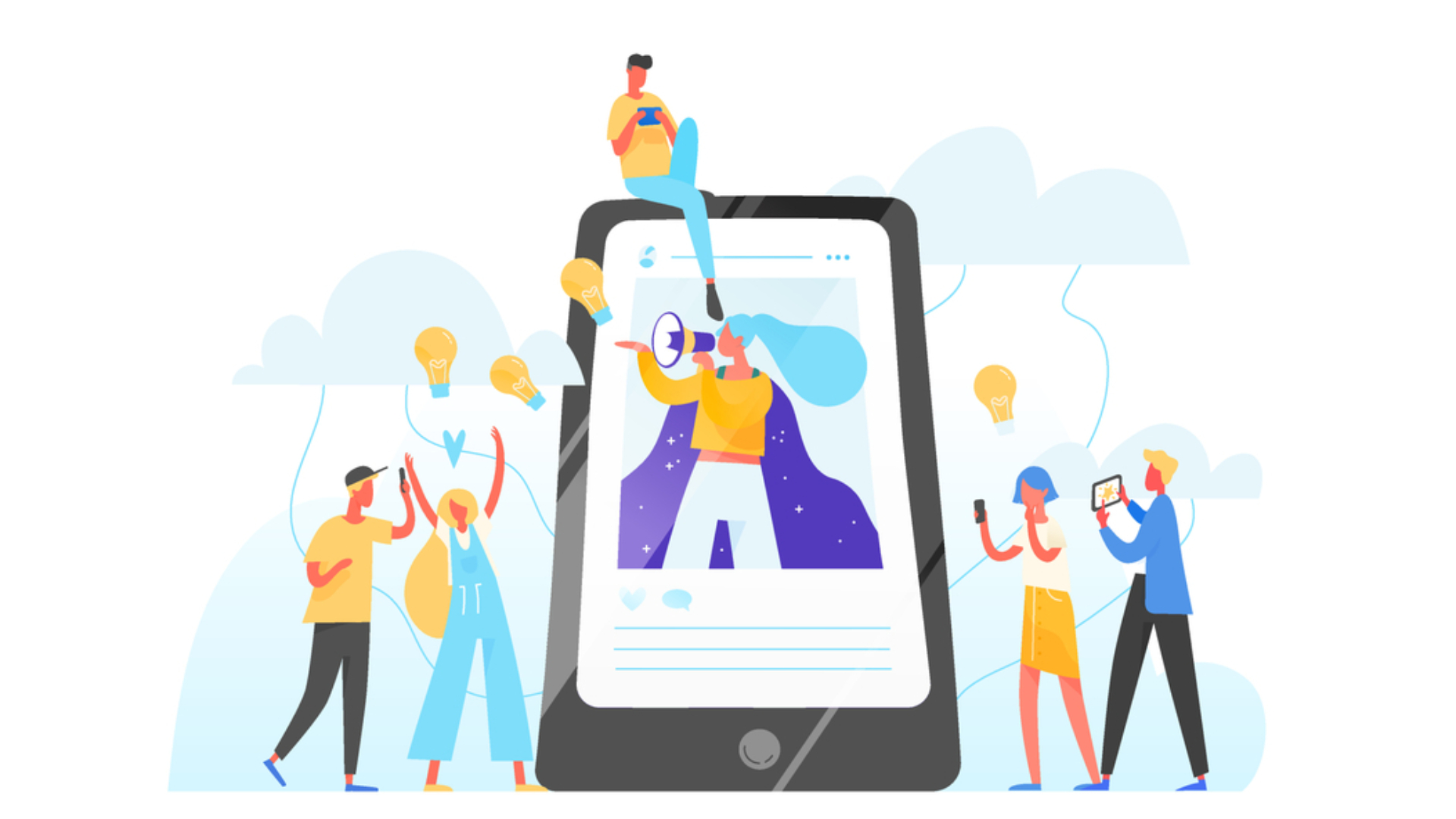 The Role of Micro and Nano Influencers in Online Marketing
The Role of Micro and Nano Influencers in Online Marketing
It's a common belief that when it comes to influencer marketing, the more powerful, the better, particularly when you're just beginning to understand the concept. However, this isn't always the reality.

There's been a recent reduction in celebrity endorsements, and a shift to working with micro and nano influencers. This has actually resulted in increased engagement levels, and higher ROI for many companies.
What are the benefits of micro and nano influencers? Conversely, are there any advantages to mega influencers? Let's examine each of them.
Influencers in the Nano category: Typical range is between 1,000-5,000 followers
They're often relatively new and are increasing their following. Influencers of this kind often work for a local business, or a product that targets a specific market.
If the influencer is a nano-influencer with the same fan base as your product, the branding will be exposed to relevant people. Influencers of this type cannot create posts that appear as polished and "perfect" as other types of influencers. However, they are reputable.
If you're running an inexpensive campaign, they will have less expensive cost-per-post fees. You may send your product to them, and there isn't any required financial or other compensation. This is typically noticed by Tik Tok influencers who start with their profile.
The disadvantage of working with micro-influencers is that they are less popular and have a limited influence. Furthermore, because this is typically not their principal job, they may not have the same amount of time or resources to produce the perfect post that other influencers do.
Micro-influencers: From 5,000 - 50,000 followers
They work with brands of all sizes and are highly engaged. Their followers trust them, which leads to high levels of engagement. Since they have fewer followers than the most popular influencers, they're usually simple to work with and active in their comments.
If you're a company or business just beginning to explore the field of influencer marketing, micro-influencers could be a great starting point. Fortunately, their budgets are generally lower than most influential influencers.
The exposure for brands for micro-influencers, when they work with brands, is usually extremely high. This is because they can attract a crowd dedicated to watching and reading the influencer's feeds, and they can trust their opinions, which can result in sales for the product sponsored by the influencer.
Another tip worth considering is analysing their interactions with various influential personalities with the same number of followers. In this way, you'll be able to determine their impact on their followers.

The analysis should be conducted using the most recent content of the influencer so that it is kept as up-to-date as possible. This metric and more are accessible via the influencer-marketing platform, and can help you discover and analyse influencers in seconds.
Influencers of the mid-tier: From 50,000 to 500k followers
They are regarded as influential and constantly collaborate with top brands in the industry. A lot of them were micro-influencers but grew to this new level.
The voices of influencers are powerful in advertising, and they can boost the brand's worth by sharing a handful of posts. They are mid-tier influencers and have a natural approach to sharing messages, and their fans trust their opinions. Collaboration with them may be more expensive than collaborating with micro-influencers. However, and it can boost the impact of your marketing campaign.
Mega Influencers: Have more than 500k followers
They are considered to be celebrities in their fields. They're usually engaged in various collaborations, and their cost per post is significantly higher than other kinds of influencers. Getting a contract signed with them is crucial as there may be legal issues that must be taken care of.
If you are working alongside these influential individuals, brands must be aware that they may be working on multiple projects simultaneously that could affect the timing of your campaign's launch. In addition, because these influencers have a huge following, the message gets shared with millions of people around the globe. The downside is that often people aren't convinced by brand partnerships because they're frequent and appear unnatural.
Have you capitalised on influencers?
What kind of influencer is the best fit for your needs, based on both your brand and the public? Don't be scared to experiment with lesser social media-based influencers, particularly if it's your first time trying it.
Contact EWM, a pioneering web development agency, to discuss your unique digital marketing needs.