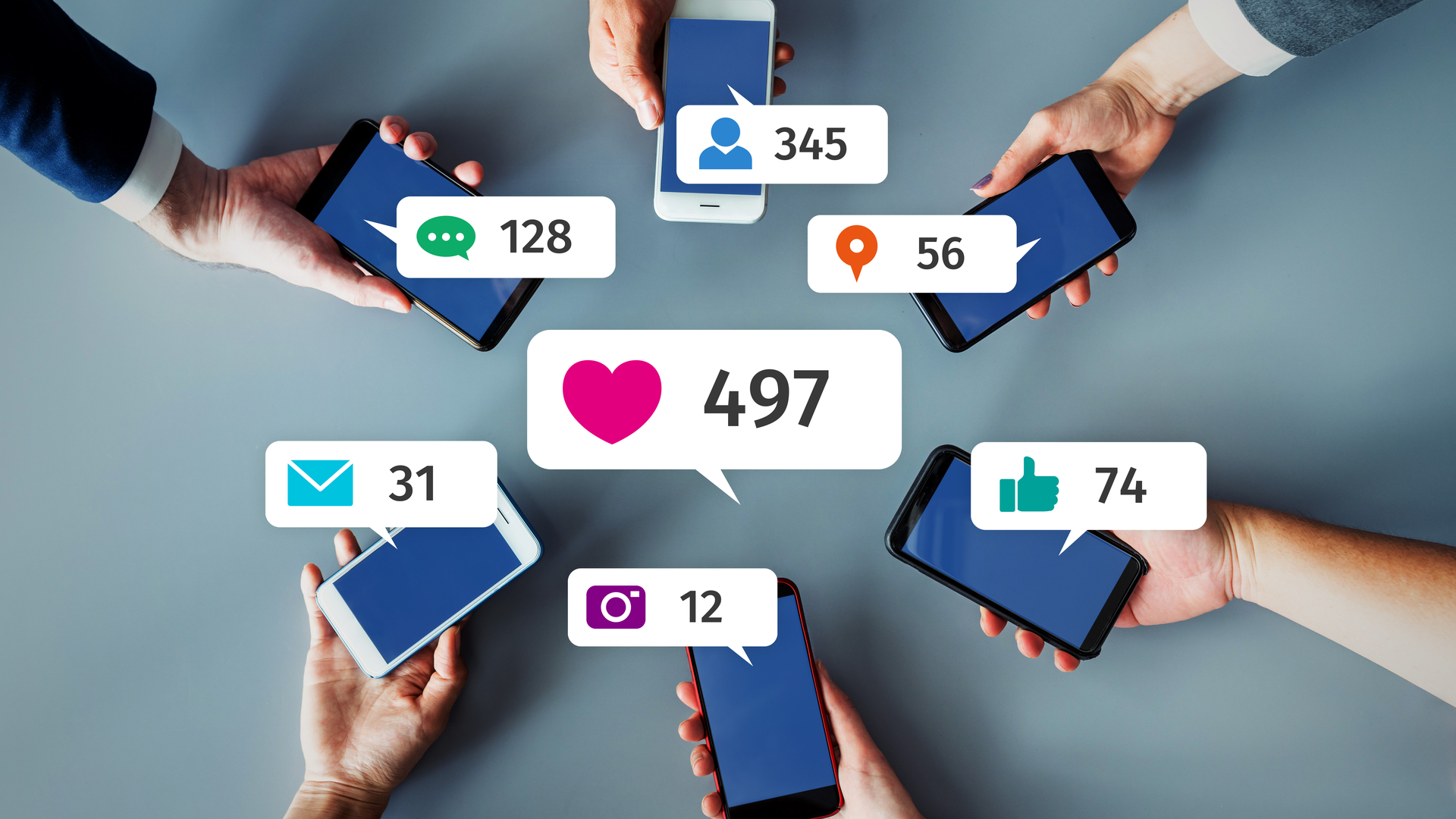 Promoting your Business on Facebook
Promoting your Business on Facebook
As one of the most visited websites in the world, Facebook is a fundamental tool for small business owners who wish to engage with their customers and attract more visitors to their website.
At the heart of proper Facebook usage lies creating content that resonates with your target audience.
If you have an online store or want to start your own business, Facebook is a simple and effective way to increase sales.
According to Statista, 15.5% of all retail sales worldwide in 2021 are done through e-commerce. Fewer and fewer shoppers are spending their money in person, preferring to shop online. Experts estimate that there are around 2.14 billion digital shoppers worldwide.
In 2021, one in four people in the world shop online. Demographically, only 9.6% of Gen Z respondents buy an item from a physical store every six months. This figure is significantly lower than that of Millennials, Generation X and Baby Boomers, whose percentages of purchases in physical stores are 38.04%, 26.5% and 33.9%, respectively.
Selling Products on Facebook
Selling products on Facebook has been around for years; e-commerce projects first appeared in 2011 and started to derive revenue from their Facebook pages. Even in 2021, Facebook remains a promising and trending platform to be able to sell your products online.
How to promote your business on Facebook
Most people who decide to start a business on Facebook do so for the purpose of monetizing their business and earning income.
However, we want to be honest with you and tell you that in order to earn revenue, you must first attract and convince the people who will come to your page, retain them and convert them into customers. Customers come when there is traffic to your store: without traffic it is difficult to reach a good audience.
Passive waiting leads nowhere. You are probably wondering how it is possible to be dynamic in the world of Facebook sales or sales in general. There are a few things we would like to suggest to you that your business can do to achieve high retention and redemption rates.
Before you start, it's important to know the general rules of selling online, such as setting the right price, defining your target audience, and having the skills that can help you sell something to buyers. These can easily be applied to the context of Facebook.
Facebook offers countless tools for promotion. Here are our top tips on successfully promoting your business on Facebook:
1. Create a Business Page
If you want a solid and professional presence on Facebook, you first need to create a separate business page.

Instead of asking people to 'friend' you, you generate likes or follows instead. Add a high-quality profile photo and cover photo, and don't forget to include your contact details. Make this section as detailed as possible, including a link to your website, business hours, products or services and so on.
Next, create a detailed description of what your company is about. Make it as unique as possible in order to attract the interest of potential new customers.

Why was your business created? And how? What makes your brand unique? What other information can you include to make you as relevant as possible to your customers?
2. Get Posting
Next, start creating regular posts on your page. Post as often as you can. This will make your audience and your customers feel as if they know your business. This will make your brand more relatable, thus enhancing the chances of them purchasing from you.
Experiment with different types of content to see what resonates best with your audience.

Take advantage of Facebook Insights, a free tool for all business pages. This shows you important information, including how many people are reached through your posts, and how many people engage with them. Facebook also features publishing tools so that you can schedule posts in advance.
3. Get Creative
Your audience expects amazing content, so get creative. There are so many options to choose from, including photos, videos, GIFs, blog posts and so much more.
One popular way to increase engagement is to ask a question at the end of each post. You can also use contests, where prizes, discounts and special offers up for grabs.
Also, you don't need to stick exclusively to posts on your page. You can also make use of additional Facebook features, such as Facebook Live, Facebook Video and Facebook Stories, to truly maximise your reach.
4. Try Facebook Ads
If reaching users organically is a struggle, try Facebook ads. Promoted posts look like standard Facebook posts, but are extremely-well targeted and offer a much broader reach.
Facebook offers a number of tools designed to make targeting easier. You can target people based on age, gender, occupation, location, interests and more. You can also target based on people's interests.

After posting a targeted ad, you'll have access to Facebook analytics to better understand which ads drive interest and sales. This will help you when creating future content.
5. Use a Plan
Posting on Facebook should be part of a well-thought-out strategy that complements your other activities.

Create a content calendar so that you and your team are aware of what content needs creating and uploading. Use this calendar to ensure that important holidays are acknowledged. Make sure that company announcements, sales, events, promotions and so on are all shared to your Facebook page.
As you can see, there are plenty of ways to promote your business on Facebook and increase awareness of your brand.
Use these tips to create a community around your brand and maximise your reach.
Seeking social media marketing support? Contact EWM today to discuss your needs with our experts.