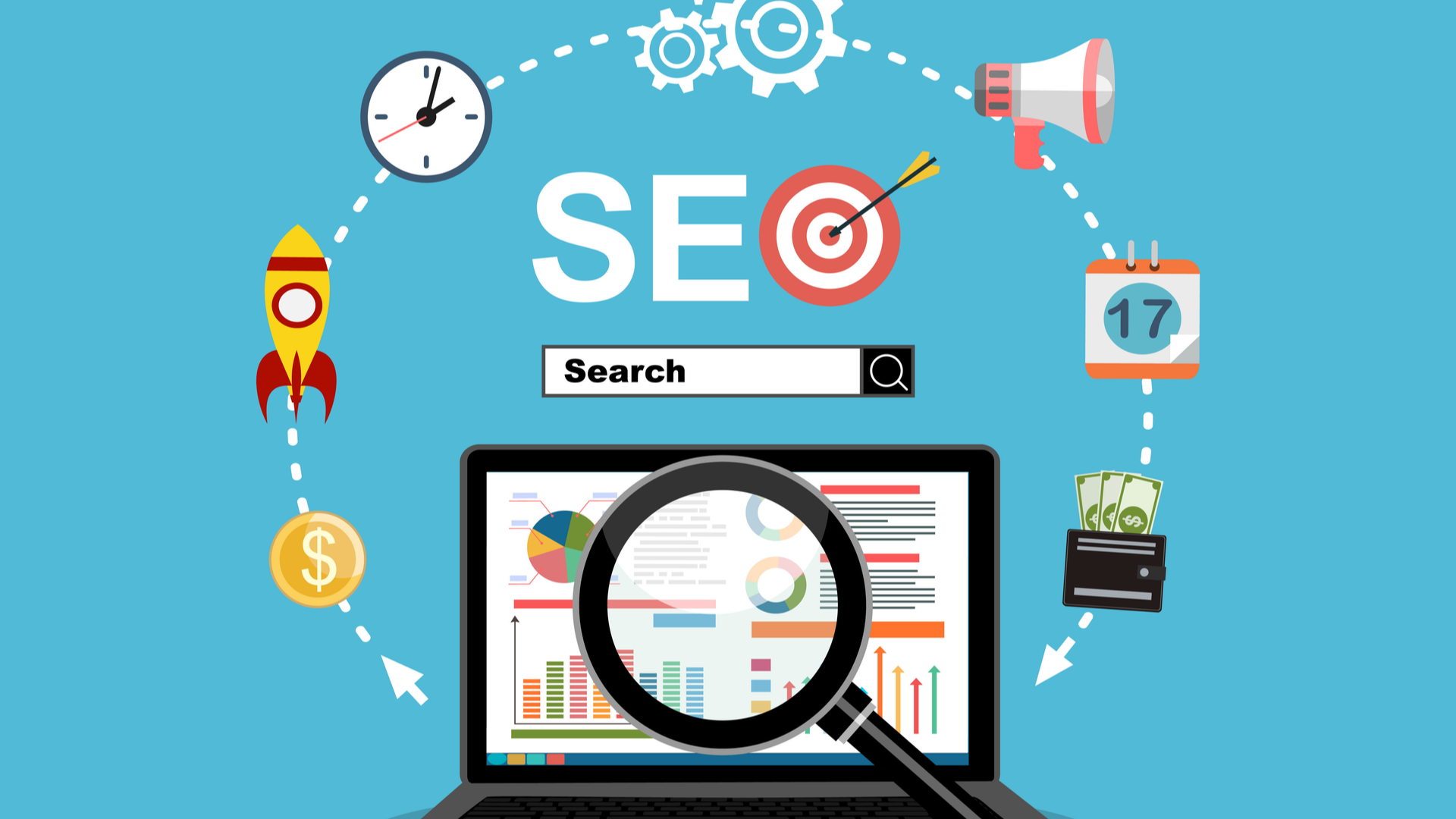 The Most Important 2022 SEO Trends
The Most Important 2022 SEO Trends
It is vital to invest in good SEO to ensure your brand's success and performance in 2022.
Focusing on SEO is more than a necessity. It allows us to improve the visibility of our website on search engines, and makes it easier for potential customers to find us online.
Here we will show you some trends and projections for SEO in 2022 to understand why your company should invest more in SEO:
AI will have a greater effect on SEO

Artificial Intelligence (AI) is revolutionizing the way that people interact with content online. This intelligent algorithm shows us what we like, and makes it easier to search online for the items we are looking for.
Although search engines don't usually share the latest technologies, they do enhance the user experience while they search. You could include factors such as click-through rates and time on the page.
You need to engage and captivate readers with well-structured and useful content. This allows users to find you on any platform more easily.
Voice searches will rise

Voice search technology has advanced thanks to significantly improved innovations such as Google Assistant, Apple Siri, and Amazon Alexa. This method of search has become increasingly popular as technology has evolved.
It would help if you concentrated on keywords to improve your SEO in this particular area. Longer phrases are better for voice searches, including question-based keywords/keyword phrases. When crafting your content, think about user intent and focus on action queries.

Web designers will continue to include features that don't depend on keyboard input, such as voice commands, virtual realities, and augmented reality.
Accessibility

By 2025, 73% of internet users will access the internet exclusively via mobile devices. You must strengthen your mobile platforms if you expect to experience success improvements. Doing so will bring you the most traffic.
A great SEO strategy should include video
It is a great idea to include videos in your SEO strategy.

YouTube has more than a billion users, so if you aren't creating video content yet, now is definitely the time to do so. To improve SEO of your videos, optimize the title and description of your video and channel. Also, provide accurate information and resources to ensure even stronger SEO. Keywords are essential to ensure that your SEO strategy is flawless.
Keywords that are semantically related will be more important
SEO professionals used to be focused on primary keywords. We now know that secondary keywords are equally as important.
Intent optimization and semantic search will be more important in the future. Google is no longer limited to looking at a string of words - it's about understanding the search intent and analysing the context. This means that primary and secondary keywords should provide more information.
Social listening and SEO
Social listening involves monitoring the social media accounts of your online brand. This includes tracking customer feedback and direct mentions of your brands.
Monitoring any conversation on a topic, keyword, or competitor relevant to your niche allows you to gain insights and take action.
Google will rank content that meets the EAT principle higher
EAT stands for Expertise, Authoritativeness and Trustworthiness.
Google has stated that quality content is crucial for positioning success. These factors determine whether a website has quality content. This principle is particularly relevant for business within the finance and healthcare sectors.
You can ensure high-quality content in several ways. To begin, you should create a profile about your ideal client. This will help you understand what type of content your clients are looking for. To map the consumer journey, you can conduct search intent research. The third step is to use this information for content creation that meets the needs of your users.
At EWM, we offer our expertise in all things SEO. Please contact our agency today to speak to one of our SEO specialists.