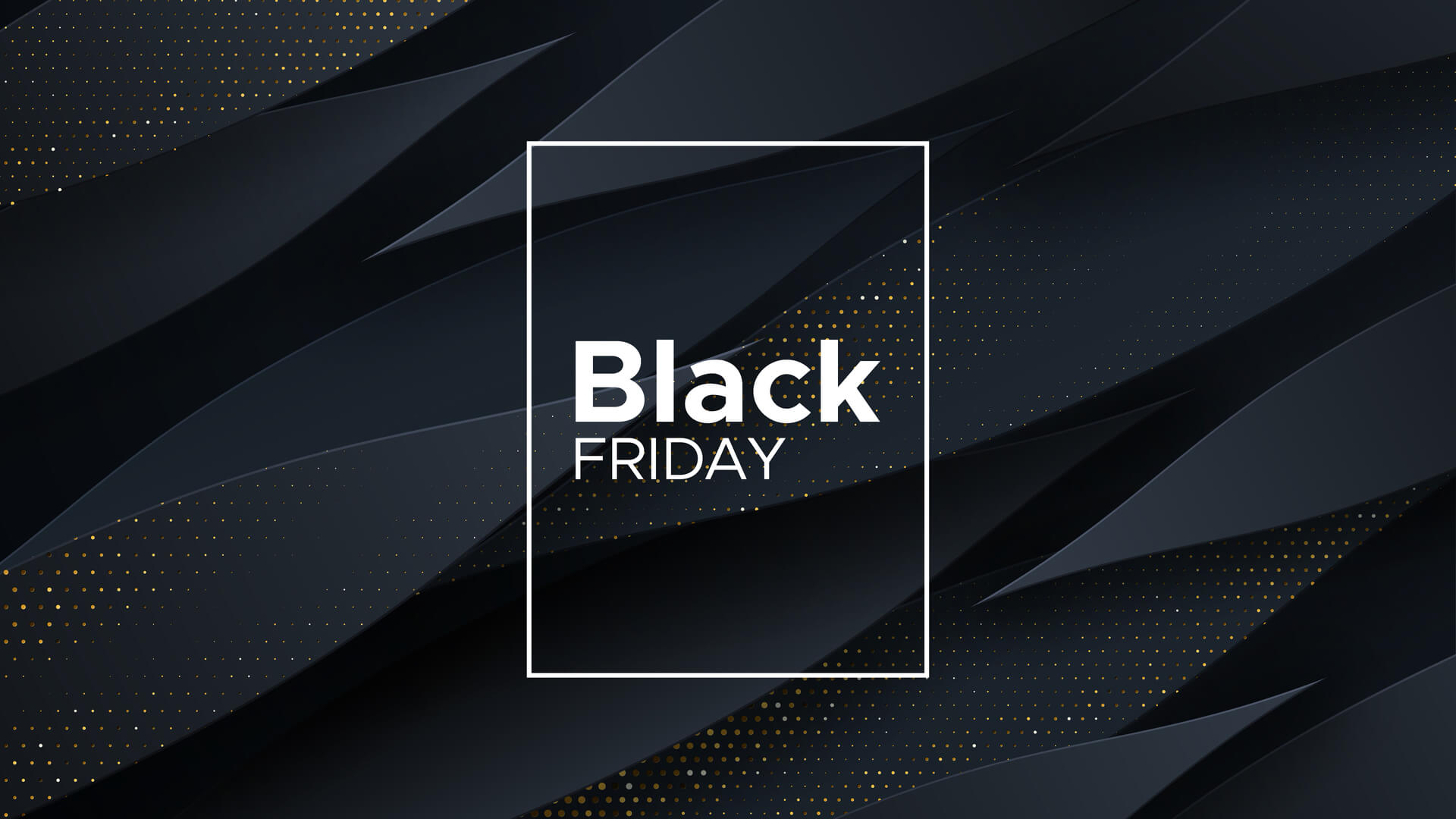 Black Friday: Strategies to Increase Sales
Black Friday: Strategies to Increase Sales
The Origins of Black Friday
The first thing that intrigues is certainly the name: why is this day called 'Black Friday'?
The origins are of course linked to the United States.
One hypothesis would be linked to the accounting records of American traders. Black Friday is traditionally the Friday after Thanksgiving, a day when there have always been promotions in America.
Another theory on the name is that black indicates the colour of the smog fumes produced by thousands of Americans' cars, lined up for races, taking advantage of the deals.
An additional theory is that the term was coined by police officers in Philadelphia who had been working over Thanksgiving, but had to continue working long hours to cover the traffic and crowds of people who went shopping on the first Friday after Thanksgiving.
In recent years, the Black Friday phenomenon has not only been American. Across Europe, many people wait anxiously in front of computers, smartphones and store windows to take advantage of low prices.
Everything about Black Friday
In America, the average Black Friday shopper spends approximately $313.00 on sale items, where 69% of the money goes towards gifts.
Beyond the holiday-giving spirit, Black Friday is the ultimate storm for spending because of all the deals on offer.
It's psychologically satisfying
On a psychological level, buying something at a reduced price is satisfying, even if it's something you don't really need.
Thanks to clever marketing tactics, deals are often perceived as better than they actually are, which gives shoppers all the more reason to make that purchase.
FOMO
What's more, there's also the fact that many Black Friday deals are marketed as "one-time-only" offers, making that coveted bargain seem even more desirable.
These limited-time offers increase anticipation in buyers, and also make persuade them to buy under the pretence that they will regret it if they don't (AKA fear of missing out, or FOMO).
In reality, sales happen all year round, but because of all the hype surrounding Black Friday, we're made to feel that this is a highly unique opportunity to bag that discounted item.
The Shopping Momentum effect
Also, once shoppers are through the doors they're more likely to purchase non-discounted items, especially if they are strategically displayed.

Once you've entered the store or website, you'll be far more compelled to buy other items that aren't on offer.
A form of escapism
After all that spending on others over the holiday period, many people feel the desire to treat themselves, often out of boredom or as a form of stress release.
Black Friday is also used in Switzerland for Christmas shopping. The event covers both e-commerce and physical stores.
The big giants of online shopping, like Amazon, are playing a lot on reducing time and continuously updating promotions.
Indeed, online sales are constantly increasing: more and more people are buying from websites and web portals and are very careful to choose the best deals.
However, in physical stores, it often happens that Black Friday promotions last all weekend: Saturday and Sunday are indeed the days when families traditionally do most of their shopping.

In this way, Black Friday discounts are directly linked to Cyber ​​Monday discounts.
Black Friday in Switzerland
But how is Black Friday in Switzerland? Let's try to understand the importance of this phenomenon with the help of some data.
In 2017, Amazon recorded orders for around two million products, with an average of more than 24 products per second. The year before, there had been 1.1 million.
The categories in which the cheapest discounts were recorded are PlayStation games, smart watches and running shoes.
Remember, Black Friday doesn't just apply to consumer goods. You can also take advantage of promotions to purchase tickets and travel packages.
Black Friday Communication Strategies to Increase Sales
If you're a business seeking to adopt effective communication strategies during this period, then you need to implement some of the following tactics:
· Prepare a Black Friday Gift Guide for your audience to use prior to the sales period
· Introduce Hourly or Daily Flash Sales to boost transactions
· Offer to donate a percentage of sales to charity to make your buyers feel good about their purchases
· Offer rewards for a minimum spend to encourage your customers to spend a set amount of money
· Bundle items together that your customers would typically buy together, and offer them at a discounted rate
· Offer free shipping (this is considered one of the most powerful Black Friday promotion strategies)
· Offer discounts to loyalty programme members
· Team up with other businesses to launch a Black Friday campaign
As you can see there are plenty of opportunities to succeed during the Black Friday period.
Are you ready to start the race for the best promotion? EWM, our leading digital marketing agency in Geneva, will help you get started with your Black Friday communication strategy!
Contact EWM to discover how our team can support you during your next marketing campaign.