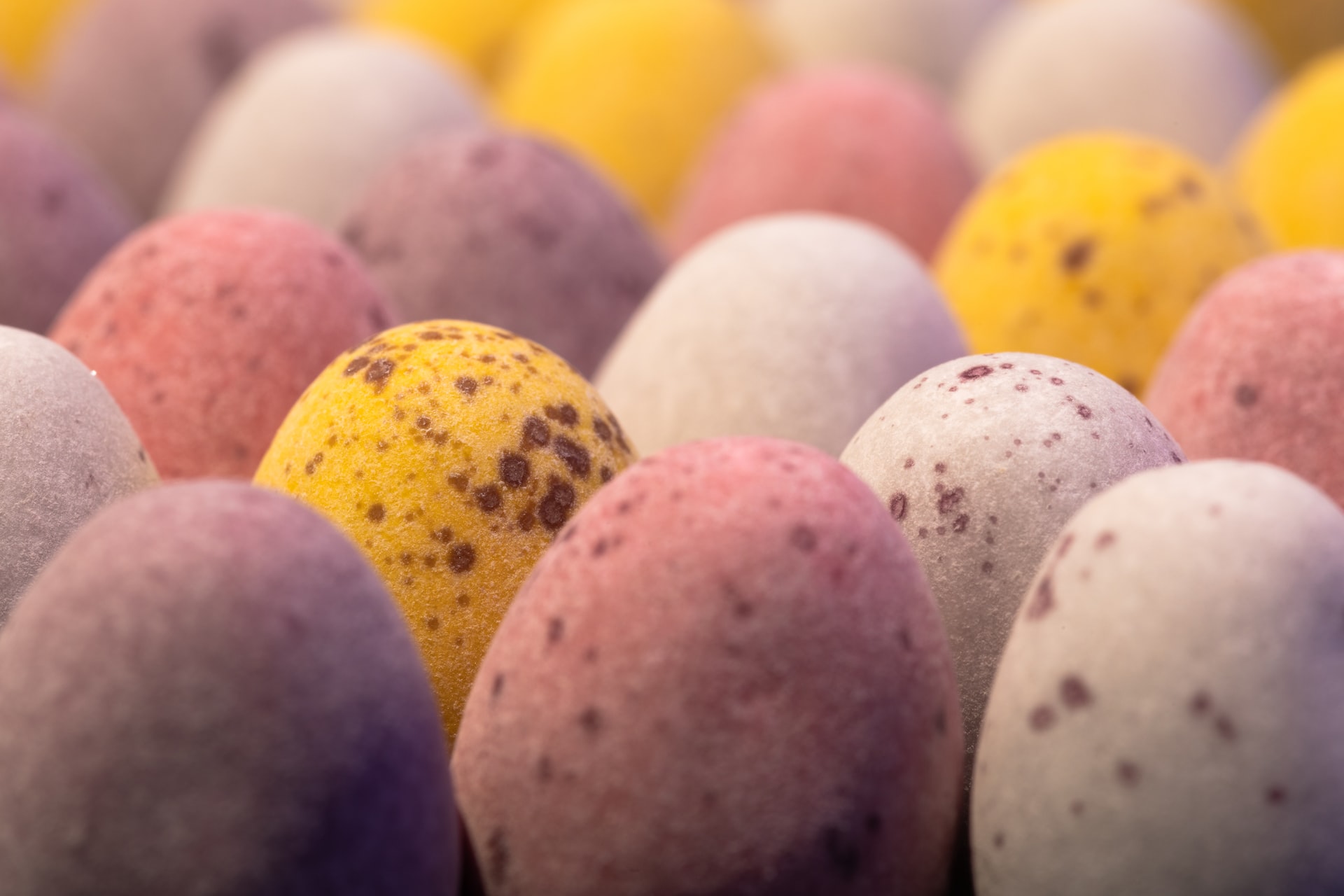 Best Easter Marketing Campaigns
Best Easter Marketing Campaigns
Easter is one of the most widely-celebrated holidays worldwide, and businesses strive to make sure their marketing campaigns capture the festive spirit of this special time of year.
Whether you're looking for inspiration for your Easter marketing campaign or want to see what others have done in the past, this article looks at 5 of the best Easter marketing campaigns ever!
2022 Cadburys 'How to not consume yours'
Last year's campaign by Cadbury followed their tried-and-true method of generating conversation about Cadbury's traditional Easter egg hunt. This allowed them to continue to be the dominant brand in the market with their iconic product, Cadbury Creme Egg.
In 2022, Cadbury's released a limited-edition collection of creme eggs made with half-milk and half-white chocolate (they have also done the same this year!).

These special edition creme eggs are unique and rare, making them highly sought after by chocolate enthusiasts.

If you're fortunate enough to discover one, you would have found a rare and prized item not easily found in the market. However, the challenge lies in resisting the temptation to indulge in this delicious chocolate treat!
Last year, the campaign was mentioned in 32 news stories in local, regional, national and trade publications, and the promotional video they posted on Instagram has been viewed over 50k times on Instagram.
It's impossible to mention Cadbury's without mentioning the worldwide digital Easter egg hunt.

In a time when a large portion of the world was deep in digital mode because of the pandemic, customers across the world could explore the globe using Google's street view feature on maps to locate one of more than half one million egg-shaped digital eggs. The shoppers could also give digital Easter eggs to family members by providing a unique clue to help them find the hidden egg.
This is a great way to deal with difficult situations, and they once again kept their traditional Easter egg hunt at the top of the discussion.

The results were impressive, as it brought 1.78 million visitors to their website and led to more than 14,500 sales for real Easter eggs for those who found digital versions.
2021 – Cadbury Creme Egg Golden Goobilee
In 2021, Cadbury commemorated the 50th anniversary of its iconic Creme Egg with festive 'Golden Jubilee' celebrations. Cadbury made a big splash from a TikTok first to a commemorative plate to mark the past five decades of deliciousness!
The film's hero portrayed how Cadbury Creme Egg lovers have enjoyed their most-loved Easter snack for over 50 years.
Cadbury's decision to use a same-sex couple sharing the same Creme Egg went viral. It provoked controversy, with over 255,000 people signing a petition to stop the advertisement.
The campaign also featured digital and social media, including Mondelez UK's launch on TikTok. The assets were specifically designed to encourage the maximum number of people to participate in celebrating the Golden Jubilee birthday celebrations.
2020 – Walker's Savoury Easter Egg
If you don't have a sweet tooth, Easter may not be your preferred holiday. However, in 2020, the Sensations Easter Egg Gift Box debuted, featuring Sensations Thailand Sweet Chili Crisps, a bottle of wine, two wine glasses, and a bamboo bowl for sharing, along with a PS5 and Amazon Prime Video voucher. This is a clever idea since it appeals to those who like savoury over sweet.
2019 – Deliveroo, Game of Thrones Dragon Eggs
Deliveroo took advantage of the Game of Thrones hype by releasing a limited special edition of Chocolate eggs from Game of Thrones.
An innovative incentive offered by the team behind Deliveroo's marketing, the three eggs could be purchased via their app on the internet in select cities across the UK at a low cost.
Deliveroo understands its customers who follow Game of Thrones will enjoy spending the evening in front of the television, and ordering their favourite meals. The novelty of the concept is a way to capitalize on the popularity of GoT, and several national news outlets picked up on the story, resulting in excellent exposure for the brand.
This campaign brought new account sign-ups from fans and customers looking to grab exclusive eggs.
2018 – Cadbury, Live Easter Egg Hunt
Every year, we look forward to Cadbury's inventive Easter campaigns, and 2018 was certainly the same.
Cadbury launched the Live Egg Hunt in 2018, a first-of-its-kind immersive social experience on Facebook Live.

This was a fully interactive Easter egg hunt accessible to anyone from any location and reimagining Easter egg hunts in a way that is traditional Easter egg hunt, but in a fun way that appeals to the young adult population.
Users were urged to sign in and use their 360-degree camera feature to explore the virtual world and search for eggs hidden in the bushes. The first person to find the egg and then comment on the location of the egg was awarded real chocolate!
Throughout the hunt, the eggs were programmed to appear in various locations using a customized algorithm that increased the number of eggs as more people joined the hunt.
The Cadbury Live Egg Hunt far exceeded every expectation for one post on Facebook, reaching more than seven million people with an average ROI of 1,628%, and resulted in an increase of 4.2% in total Easter sales growth compared to 2017.
Final Thoughts
Easter is an important holiday for businesses to create marketing campaigns that capture the festive spirit.

Cadbury's campaigns in particular have successfully generated conversations and kept their traditional Easter egg hunt at the top of discussions. The company's innovative approach to marketing, such as its digital Easter egg hunt and Live Egg Hunt, has also yielded impressive results.
Other companies like Deliveroo and Walkers have successfully tapped into the Easter market with their unique offerings. Overall, these Easter marketing campaigns demonstrate the power of creativity, innovation, and understanding consumer preferences in creating successful marketing strategies.
Contact EWM to discuss how we can implement a unique digital marketing campaign.