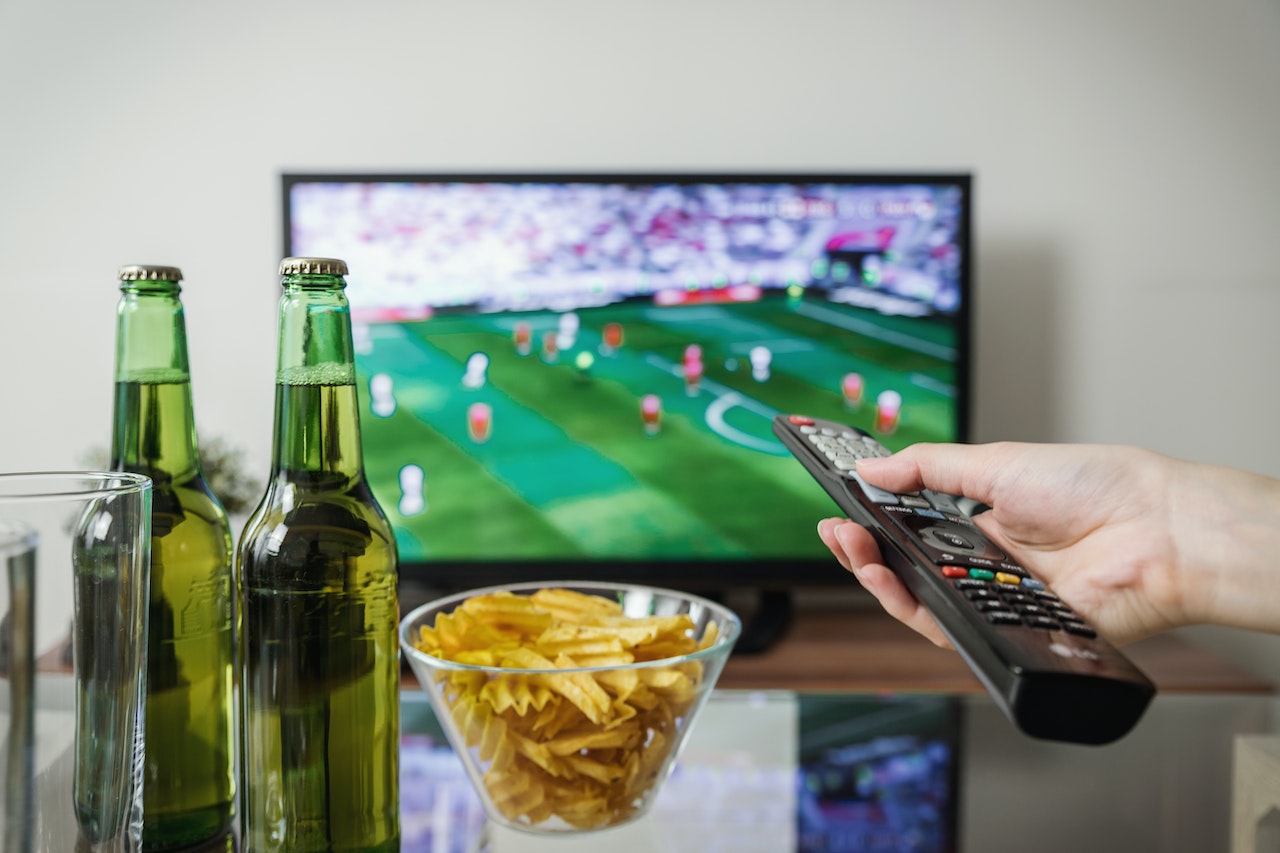 5 Marketing Lessons from the 2023 Superbowl Adverts
5 Marketing Lessons from the 2023 Superbowl Adverts
The 2023 Super Bowl has come and gone, leaving many memorable and captivating commercials behind.

These advertisements featured some of the biggest brands in the world and offered invaluable marketing lessons that can be used to advance any business.
As marketing professionals continue to reach for innovative approaches to engage customers, several key takeaways can be gleaned from this year's Super Bowl ads.
1. Doritos 'Jack's New Angle'
Despite facing criticism for some of its celebrity-packed ads, Doritos' latest commercial manages to strike the right balance by effectively highlighting the star power of Jack Harlow, Missy Elliot, and Elton John.
In this particular ad, Harlow's use of a triangle to create a unique song, complete with clever triangle-related references, is an ingenious way of showcasing the product's key feature: its great taste.
The inclusion of Elton John's surprise performance at the end adds an extra layer of excitement and entertainment to the already impressive ad.
Unlike other ads that may have gone too far to create a buzz with a celebrity lineup, this Doritos commercial hits all the right notes, leaving a lasting impression on viewers and reminding them of the snack's deliciousness.
2. General Motors/Netflix
The fact that General Motors' stock surged by roughly 5% on the day of the Super Bowl ad and partnership announcement is remarkable, and speaks to the potential value of this advertisement.
It's also remarkable that the commercial, which stars Will Ferrell, features appearances from characters of various popular Netflix shows, including Squid Games and Stranger Things.
The advert features a variety of models manufactured by GM and effectively communicates the company's emphasis on attractive electronic automobiles. During the ad's airing, Cars.com reported an increase of 50% in traffic to their site.
3. Amazon 'Saving Sawyer'
In a time when most advertisements use humour and celebrities, it is a great way to appeal to emotions by portraying the anger of the pet in the family, Sawyer, who is left on his own. In contrast, the family members are well-meaning and can go about their lives.
For pet owners who have been through this experience, it is an element of comic relief in the advertisement if Sawyer is destructive and destroys household objects.

The real reward is the ironic twist when the family members order an item not meant for Sawyer and instead the arrival of a puppy who will keep Sawyer busy. It is uplifting and helps reinforce the benefits provided by Amazon.com.
4. Bud Light 'Hold. Easy to Drink, Easy to Enjoy
Everybody can feel the anxiety of being on the phone during a call to customer service. Therefore, it's refreshing to watch Miles and Kaleigh Teller (along with Bud Light, of course) ingenuously find ways to enjoy dancing playfully while waiting, while their dog Bugsy watches.

The theme of enjoyment in the ad directly links to the product, and it's great to see some romantic moments infused in Super Bowl ads.
The advertisement performed well in several rating systems, such as ranking at #6 on USA Today's Admeter, receiving a "B" grade from Kellogg MBAs, and earning a four-star rating from Ad Age.

These positive evaluations indicate that the ad effectively engaged audiences and delivered its message in a compelling and memorable manner.
5. Popcorners 'Breaking Good'
Breaking Bad ran from 2008-2013. The high-quality, popular production allowed it to reach a wide audience, which allowed the viewers to experience a "nostalgia for all" feeling when they saw that the show's stars, Walter White, Jesse Pinkman, and Tuco Salamanca, returned for the ad.
The commercial skilfully parodies the popular television show Breaking Bad while successfully highlighting the benefits of the advertised popcorn product, such as its high quality and "air popped, not fried" attributes.
This clever execution effectively captures viewers' attention and reinforces the product's unique features, resulting in a memorable and engaging ad.

The idea is to entertain consumers and is effective in generating short-term sales while helping to build positive brand associations in the longer term.
The advertisement received high accolades from various rating systems, including being listed as #5 out of 51 ads by USA Today, receiving an "A" from Kellogg's ADPLAN, and earning a 4 out of 5 rating from Advertising Age.
Furthermore, social media experts reported that the ad generated significant engagement on Super Bowl Sunday, ranking second in the most-tweeted-about ads and topping all other advertisements in terms of overall engagement, according to Sprout Social.
These positive reviews and impressive metrics demonstrate the ad's success in effectively resonating with viewers and leaving a lasting impression.
What did you think of the 2023 Super Bowl Ads?
The 2023 Super Bowl ads showcased a variety of innovative marketing approaches that can benefit any business looking to engage customers.
The commercials from Doritos, General Motors/Netflix, Amazon, Bud Light, and Popcorners offer valuable marketing lessons on how to effectively use humour, celebrities, nostalgia, and emotional appeal to communicate the unique features and benefits of a product or service.
These ads received positive feedback from various rating systems and generated significant engagement on social media, demonstrating their success in leaving a lasting impression on viewers.
By incorporating some of these marketing strategies into their campaigns, businesses can attract and retain customers while building positive brand associations in the long term.
Contact EWM for the most innovative marketing solutions.