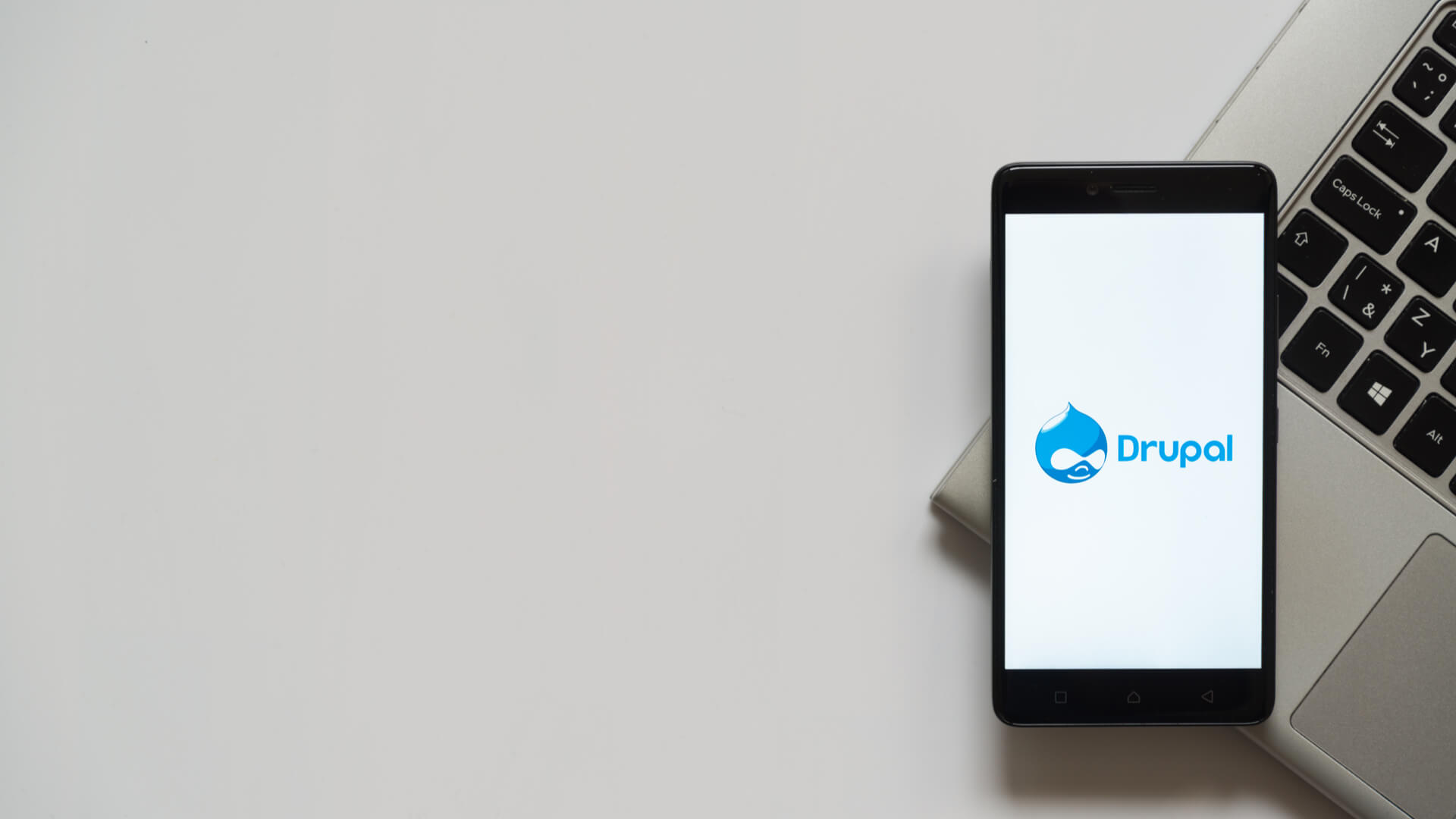 8 Reasons why Drupal 8 is a Leading CMS
8 Reasons why Drupal 8 is a Leading CMS
Drupal is a flexible, open-source web content management system that is incredibly popular with web developers worldwide. With more than 13,000 modules, which developers can choose and quickly add the most applicable ones to their sites, this powerful CMS remains widely used across the globe, whether for website development, information sites, blogs, corporate sites or e-commerce platforms.
Drupal 8 was released in October 2015 and has gone from strength to strength since its initial launch. With over 200 additional features and countless robust tools to choose from, Drupal 8 remains a top choice amongst small businesses and global enterprises alike.
EWM., a leading web development agency in Geneva, highly recommends Drupal 8 thanks to the wide range of outstanding features this CMS provides.
Are you wondering why you should consider using the Drupal 8 CMS? Then read on for our top eight reasons…
1. Effortless for editors
If you're looking to create and manage compelling content on a range of devices then Drupal 8 is the perfect choice. Whether from a PC, laptop, tablet or smartphone, this CMS enables you to work efficiently as you drag and drop images, make quick changes and access the tools you need with ease.
2. Fully Customisable Components
Whether to customise admin tools, blocks, lists or views, this is easy to do with Drupal 8. Without needing one single line of code, administrators get to control how data is displayed. They also get to structure content with a wider range of field types and include SEO-friendly meaning with native Schema.org mark-up.
3. Innovative Software
Drupal 8 is an innovative CMS featuring many new features that were unavailable in previous versions. These features are designed to improve not only development experience and editorial experience, but also user experience.
4. Speaking of User Experience…
As mentioned above, Drupal 8 is great not just for developers and editors, but end users too. The CMS has always placed a particular focus on user experience, by introducing initiatives such as mobile-first. With Drupal 8, your website will have a faster loading speed, which will dramatically improve user experience, usability and engagement.
5. Wide Choice of Languages
There are hundreds of languages to choose from at the initial stages of installation. Drupal 8 enables you to translate any component of the software, from comments and configuration to image styles, taxonomy and more, all from the admin interface. Each and every element of the site can be translated with ease.
There's also built-in transliteration support, allowing you to create unique, customised localisations and incredible internationalised experiences. With Drupal 8, it's never been easier to create localised digital experiences in a fast and cost-effective way. Whether you want to create a customised website in a specific language, or a complex Multilanguage web application featuring dynamic, language-based displays, it couldn't be easier with Drupal 8.
6. Enhanced Testing
Drupal 8 also features enhanced testing ability. With Drupal's PHPUnit integration, you can perform faster, more focused unit testing, straight from your Integrated Development Environment (IDE). Drupal 8 also features KernelTestBase, allowing for fast API testing to ensure various components are successfully integrated.
7. Accessible to all
Drupal 8 features extensive support when it comes to accessibility, not just for colour contrast or font sizes. With Semantic HTML5 mark-up by default, you can create more usable interactions – even with the most dynamic content. What's more, Drupal also adopts more WAI-ARIA (Accessible Rich Internet Applications) practices. Thanks to this, you can make content structures easier to understand for individuals with disabilities.
8. Flexibility and Scalability
Drupal 8 is renowned for its scalability. Whether you want to build a small-scale blog or a website with more than a billion visits per day, you can do so with ease with Drupal 8. With its API-first characteristics and User Experience developments, businesses of all types and sizes are guaranteed to benefit from using Drupal 8.
EWM SA.: Professional Digital Marketing from Geneva
EWM., our prominent web development agency in Geneva, understands that businesses have unique needs. For the past six years we have demonstrated exceptional leadership in Drupal development, and possess immense knowledge of this CMS.
By working with us, you'll benefit from fully customised web development solutions perfectly designed to meet your distinctive needs.
If you'd like to discuss your CMS needs, please contact the EWM. team today.