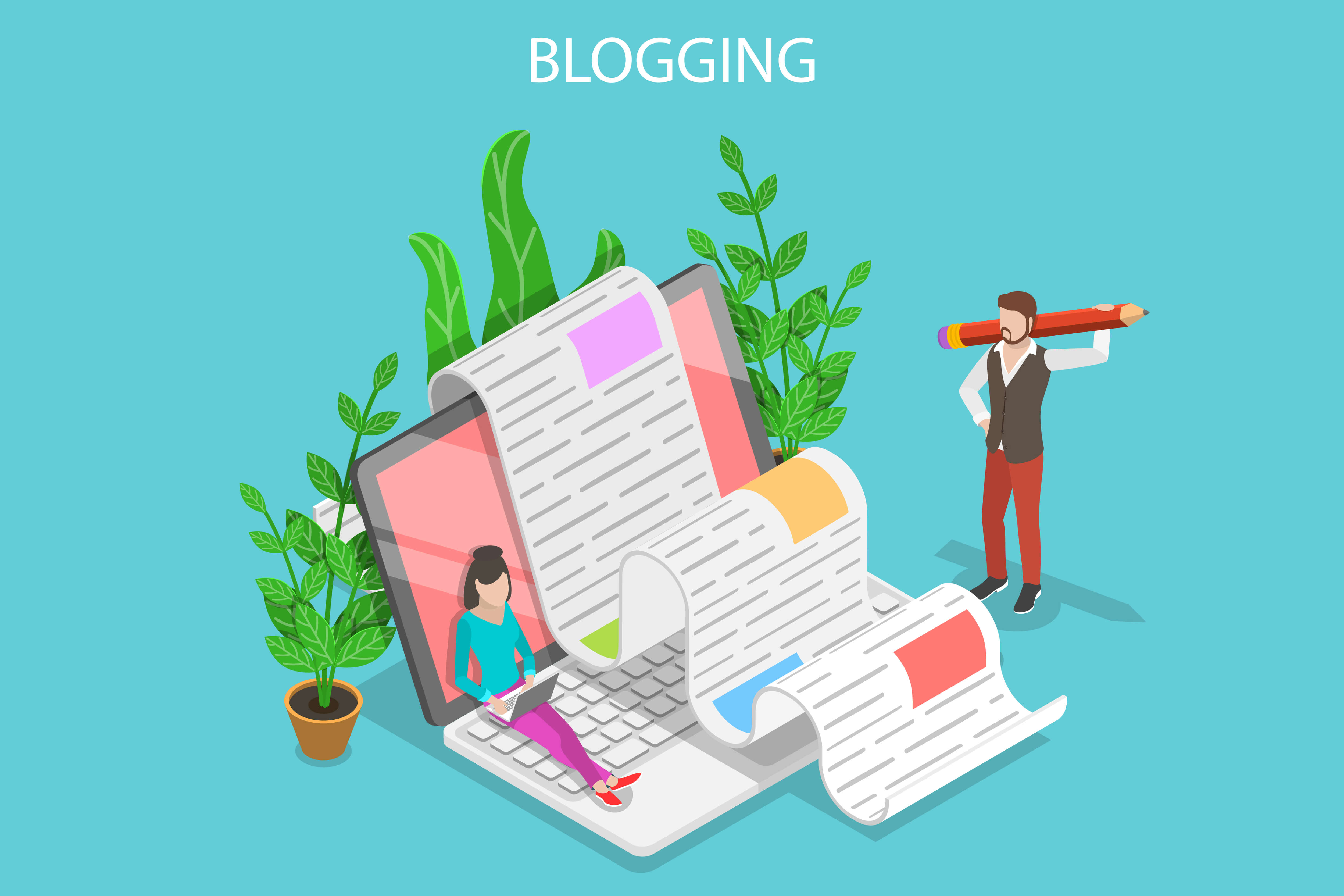 How to Successfully Implement a Blog on your Website
How to Successfully Implement a Blog on your Website
In recent years, we have seen a boom in the phenomenon of blogging on the web. If you have a website and want to enable targeted web marketing or lead generation campaigns, not having a blog can be a huge limitation.
Let's take a look at what a blog can do for your site and how to create an editorial plan and optimize content to reach users interested in your field of expertise.
Establish a long-term editorial plan
Try to identify medium to long-term topics related to your industry of operation. Who knows better than you when a certain period is useful for a particular activity in your industry?

For example, if you run a barbershop, you should discuss a subject such as formal hairstyles just before a major holiday or celebratory period. By scheduling this into your editorial plan, you won't miss any important dates.
Get your content written by professionals
Once the topic for the content has been identified, you need to pay attention to the quality of the writing.
At EWM., a renowned web development agency in Geneva, we recommend that you hire an experienced SEO blogger or content manager (alternatively, you could always call on the professional services of EWM. :-)).

We will delve deep into your topic as per your guidelines, discuss it prior to creating the content, and send it to you for approval before it is published.
Basic writing is no longer enough. The content should be clear, user-friendly, and geared towards your primary target audience.
The goal is to create content that meets valid conversion goals. It should also be able to generate clicks from interested potential customers. This is the most important step as we need to capture the reader's attention with the click that will allow us to create a profiled audience on which we can then build any web marketing campaign.
When this happens, the blog has thus achieved its objective, which is to disseminate the news and collect clicks from potential customers interested in your products or services.
Build an audience with remarketing
So what do we do with all those clicks? Simple! They will form one of the channels in our web marketing funnel.
What is remarketing? You know when you perform a search for something on the internet and it pops up across different websites whenever you surf? Well, that's one of the examples of remarketing (also known as retargeting).

This technology enables Google Ads to follow potential customers as they move across the internet, and is a great, cost-efficient technique that enables you to personalise incentives and drive results.
Connect profiled campaigns and check conversions
All those users who are behind the clicks will be affected by dedicated campaigns based on clicks and page views, so the campaigns will have a high conversion rate and a lower cost than what you spend, without these tools (i.e. basically when you're throwing money at Facebook or Google or other channels.)
Obviously all of this simplistic talk is full of technical details and activities that have not been covered here. What's more, you need to put all of this in the context of an advanced and comprehensive web marketing strategy to get the most out of your investment.
EWM will ensure you benefit from their expertise by entrusting it with your communication budget.
EWM is a leading digital marketing agency in Geneva that will help you launch the creation of your corporate blog site with the solution most suited to your objectives!
Contact our team today to discuss your content marketing needs.