Evoking luxury, simplicity. beauty and purity
Using beautiful photography & illustrated visuals, we created this portfolio experience to showcase the timeless luxury and design of this leading 5 star resort.
Our Duties...
Bespoke Webdesign

Unique Motion Design
Secured CMS / RGDP
SEO & Digital Marketing
Security & Hosting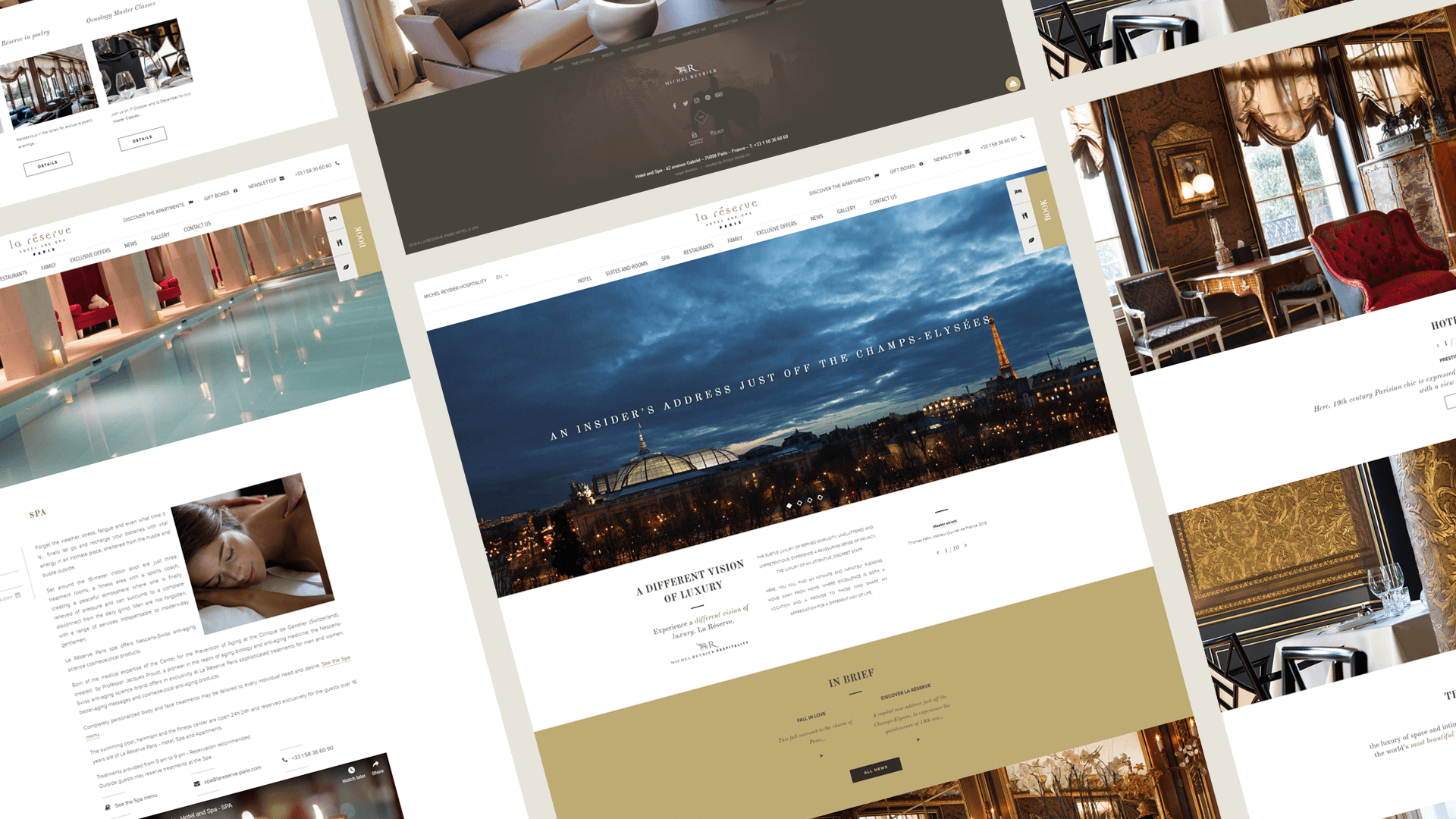 The most intuitive design that immerses visitors into the heart of Paris
Our long-term relationship with La Réserve Paris is focused on bringing storytelling to the heart of their brand retaining creative integrity across devices.