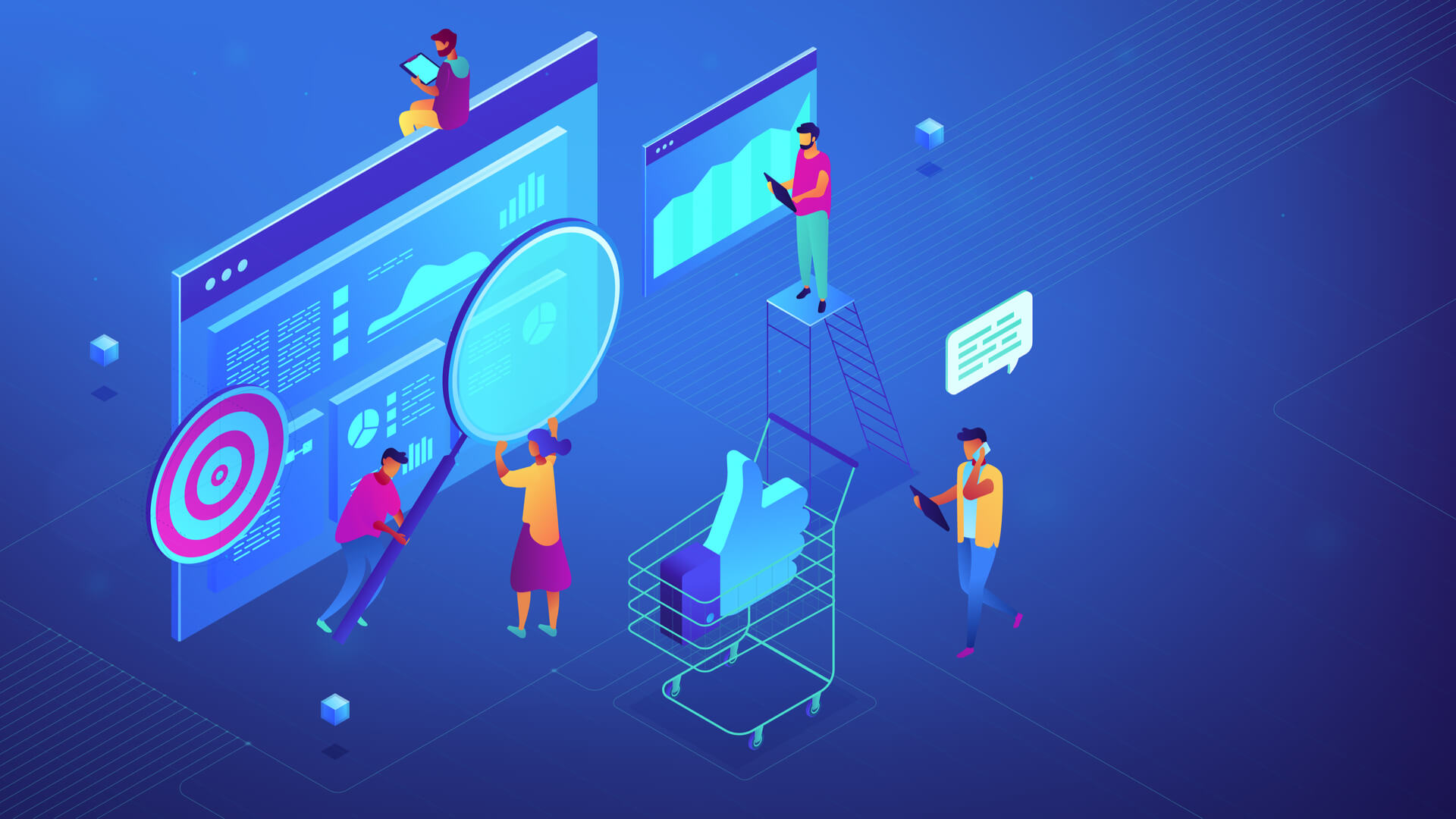 Why Doesn't my E-Commerce Site Convert?
Why Doesn't my E-Commerce Site Convert?
So you've got a great looking website with outstanding landing pages and attractive images? Then why do you have so many visitors but so few conversions?
Thanks to the immense expertise of agencies such as EWM, a leading web design agency in Geneva, are able to analyse the user experience and better understand why there is a low conversion rate.
We often hear new customers saying, "I would like to know why my website is not converting when many people surf the site." If you are at least partially concerned by this problem, it's probably because you need user experience analysis.
Through an analysis of the user experience, you can understand the technical or communicative factors that are hurting your business and your digital presence. But before we get into the explanations on how to do a user experience analysis, let's go back a bit and find out exactly what this is.
What is User Experience?
The term "user experience", abbreviated as UX, refers to how people navigate the site and whether they find their navigation enjoyable.
Indeed, when creating a website, the web designer keeps in mind all the graphic and conceptual characteristics that allow a pleasant and intuitive navigation experience.
Factors that hinder user navigation include:
· The call-to-action in the wrong colour
· Poor readability
· Text content placed differently on the page
· Important information that is not easy to find
· Website speed is slow
These are just examples of factors that can hinder user navigation.
How to Analyse User Experience
Before we understand why users leave the site, we need to know who they are. Among the many tools that you can find online, the most reliable and popular is certainly Google Analytics.
Google provides us with many tools to improve our digital presence, monitor it and understand what is good and what is not. Thanks to this tool, we can, first of all, understand who our users are based on many factors, including gender, age, country/region/city, browsing habits (smartphone or office; Google Chrome or Safari etc.).
By already understanding this, we can begin to identify what can make navigation difficult. For example, if we find that many users are browsing from a non-French speaking country, we can think of creating a multilingual website, adding English. This will facilitate the access of English speaking users to UX.
The user experience analysis is not only based on the question "why does my website not convert?", but also "when does it stop surfing?"
How can we find out and how do we at EWM Geneva work on this?
Using Google Analytics, we can also extrapolate this data. This can be found in the "Behavior Flow" section, in the section devoted to user behaviour. In this section, we can see where the navigation stops: in the home page? Just before Check Out? In one of the internal pages of the site? Etc.
By identifying the point where the bounce rate is highest, we can then analyze the page and reflect on a new style.
What are the basic features of a user experience analysis?
Firstly and foremost, the technical parts of the site will have to be examined in depth by those who know both the design of the site and the average user who consults it. In general, these people are professionals who work in the field of strategy and web optimization.
Once the target audience has been identified, the most direct competitors will be identified, in order to make a comparison of different sites in the same sector and to identify the trends that characterize it.
A preliminary analysis of the site is then carried out: how it is positioned on Google, its speed (mobile and desktop) and its reactivity.

To perform this analysis, we use certified and specific tools, many of which are provided by Google, such as Page Speed ​​Insight (for the speed of mobile phones and desktops) and Test my Site (for the speed of mobile phones). SEO positioning and analysis require the use of specific online tools.
At the end of this analysis, we will physically navigate the site, simulating user behaviour and taking note of all the points where unexploded ordnance is missing.

This phase of the analysis can be carried out either by a digital strategy, assisted by a web designer, or by users who correspond to the psychological profile of the target and who are then "interviewed" by web development professionals, extrapolating data and information from respondents' responses.
A list of all errors will then be compiled and taken care of to resolve them.
My website is technically perfect but does not convert. Why?
It may happen that the non-conversion is not due to the experience of the user of the website, but to the way in which the company presents itself online.
In this case, the analysis of UX also includes the study of the digital presence of the brand. We study in particular the presence of the brand on social media and Google, the opinions left by the users and the positioning on the SERP of Google.
Once a study of the online reputation of the company has been carried out, a strategic marketing plan will be created.

The business' online promotion will be improved and it will be possible to reach users who are really interested in the products and services that the company offers. This can be achieved through targeted advertising campaigns and an editorial calendar aimed at acquiring new customers and retaining existing customers.

Contact our EWM web design agency in Geneva to discover how we can give new impetus to your online activity!