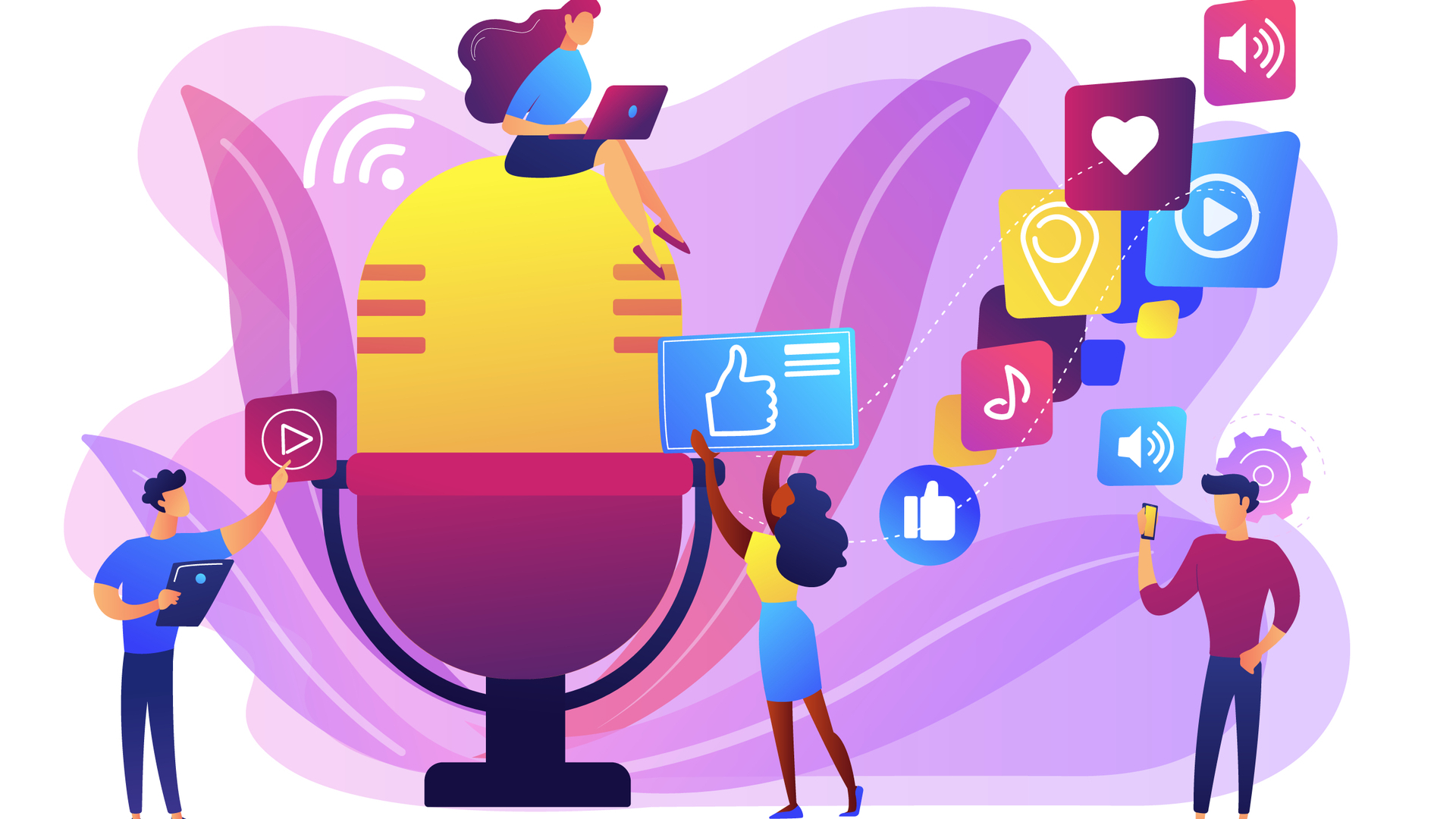 The Rise of Podcast Advertising
The Rise of Podcast Advertising
As a businessowner, you inevitably want to shield your business from harm.
The goal is to place your company in the best position to succeed.
Planning for a recession and shifts in the market, as well as changes in technology and the need for staffing, are all factors to consider.
Although the pandemic had devastating impacts on several industries, podcasts actually performed better.
As the virus initially spread like wildfire, we witnessed a decline in the number of podcast listeners. In addition, as might be expected, advertisers ended their campaigns initially.
However, a few months later, the number of listeners actually increased, after which advertisers returned, and the market grew during the years 2021 and 2022.
Why did the podcast industry do so well while other industries and media for advertising have suffered?
Here are five reasons to explain why it has prospered in the face of this pandemic:
1. The Power of Podcasts to Connect and Engage
Connecting with other people isn't just an interest but a necessity for the survival of human beings.
Lockdown was unlike anything we've previously experienced and caused many people to feel lonely and isolated. During this time, podcasts became a superb form of entertainment and have remained incredibly popular.
They also provide connectivity.
Podcasts often feature interviews and private conversations with guests and hosts, allowing listeners to participate in exclusive conversations. Listening to podcasts, viewers form bonds and feel they are connected to the host of the show and guests. Podcasts therefore help people who feel isolated to feel a sense of connection and engagement with others.
2. Ease of Listening
Podcasts are a breeze to listen to while simultaneously performing other activities, such as cleaning, exercising, or driving. What other media can boast the same?
Podcasts are a part of the listener. Listeners can tune is as they go about their lives, and are often used as a form of entertainment to pass the time during a dull activity. They can be accessed via portable devices, allowing the listener to enjoy their favorite podcasts while working, whether it's an office or personal pursuit. In the wake of the pandemic, more flexibility when working from home has enabled greater access to podcasts.
3. Ease of Podcast Creation
During the pandemic, we witnessed a dramatic increase in the number of podcasts being created.
There are currently more than 2.4 million podcasts. We think the surge in the number of podcasts created is due to the large number of people who could create podcasts.
Also, we saw a rise in celebrity-related podcasts. We can also assume that celebrities and actors shifted to the podcast format, since they could not create new television shows or movies.
Podcasts are relatively to establish simple as the equipment requirements are low, with hosts needing just a microphone, a computer with internet access, and ideally, a quiet recording area.
4. Greater Awareness of Podcasts
40% of Americans who are over 12 years old consume podcasts. The number of listeners has increased each year.
Big companies like Spotify, Amazon, Google, and Facebook have invested in podcasts, which has led to a greater understanding of the format.
Podcasts can be extremely engaging when a novice listener discovers them. There are a variety of podcasts available, and an ever-growing number of listening apps allow greater accessibility to them.
5. Investment of Ad Dollars
The statistics for podcast advertising expenditures for 2021 was approximately $1.33 billion. In addition, ad expenditure of $2.17 billion is anticipated in 2023.
The podcast increase in listenership may have influenced the increasing interest of advertisers.
Podcasts are mostly an ad format that hosts guests, and advertisers enjoy tremendous success in this medium. Direct Response marketers have been operating in the podcast ad market for some time now and are witnessing brand advertisements grow.
Due to the strength and expansion of the advertising sector for podcasts, this is the ideal opportunity to get into the market.
Start by setting the budget.
What is the amount you can spend on the test of a podcast advertising campaign? It is recommended that you spend at least $10,000 to $25,000 for the first test. If you are taking a test, be sure you listen to a variety of podcasts, ideally five to 10 distinct ones. Also, select podcasts from different genres. Test campaigns should last between two and three months.
Choose who you'll partner with to help you with the test campaign.
You can select an agency for advertising on podcasts, a company that represents podcasts, or an automated marketplace for podcasts.
Set up important performance indicators for your campaign and ensure that the priority is to learn from your first test campaign. Based on your experiences, increasing the size of your podcast will enable you to achieve more ROI.
Looking for an agency to support you with your podcast advertising? Contact EWM today to discuss your needs with a member of our team!