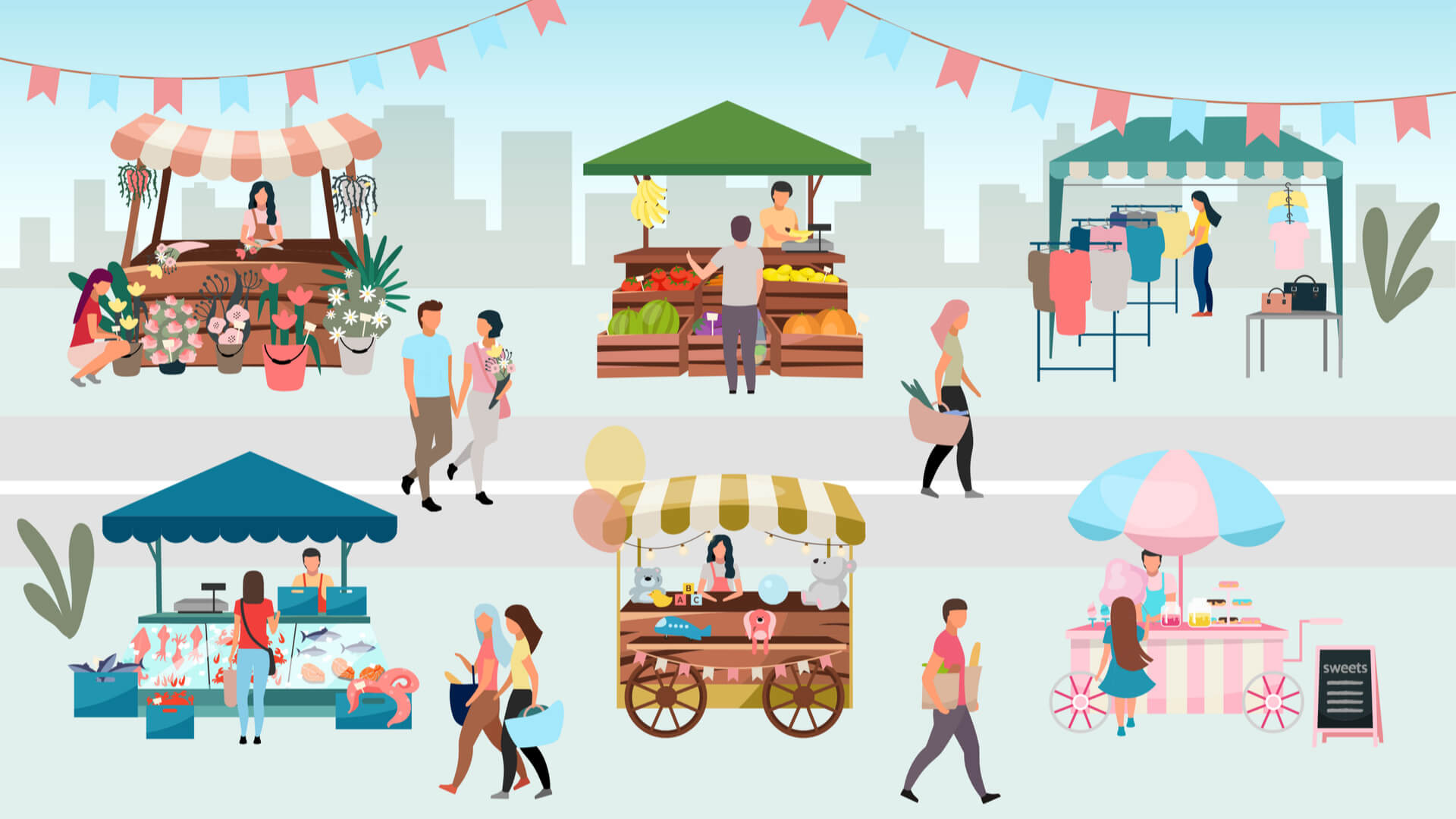 Digital Marketing During the Summer Period
Digital Marketing During the Summer Period
Summer is a very delicate time of year for marketing.

According to some businesses, it's difficult to get decent results during the summer period because a large number of people are on vacation; they just want to have fun and do not want to make important purchasing decisions. As such, for many businesses, communication is limited for at least a month!
Many businesses hire the assistance of an agency, such as EWM., a digital marketing agency in Geneva, to take care of their digital marketing needs.
Here are our top tips on how to successfully market your business during the summer months:
Digital Marketing in Summer: Ideas for Non-Stop Communication
All businesses know that it doesn't make sense to stop marketing, at any time of year. But how do you optimize your digital strategy to make it suitable for the summer months?

Here are our top tips!
Start with Automation
Many businesses slow down operations over the summer; others shut down completely. This doesn't mean you have to press pause on all marketing strategies.

Even if you're taking some time out during the summer, you just have to schedule your posts using the right tools.
Platforms like Hootsuite allow you to post without necessarily being present, thanks to advanced programming.
Hootsuite is a social media marketing dashboard that enables you to enhance your social media management across multiple networks and profiles.

With Hootsuite, you can plan, create and schedule posts in advance, ensuring you maintain an active social media presence, around the clock.
With Hootsuite, you can easily view analytics data to gain a detailed view of how your social media strategy is doing. You can also share information easily, attract new clients and manage customer service efficiently.
Create Light Content
During the summer months, your audience won't necessarily be where they usually are. This will definitely influence the type of content to offer.
For example, focusing on visual storytelling to convey an emotional and direct message will certainly have an impact.
Remember to prioritize the ease of use of the material, given your audience's lack of attention. Videos are a very effective solution, enriched with subtitles for silent viewing or if they are being viewed in loud locations.
What about advertising? Even in summer, you can count on advertising.
That being said, be sure to give more emphasis to the light and funny content that you have created, as opposed to the more serious content. Try to produce something impactful which will stay in people's minds and prepare them for more concrete action.
Offer Flash Sales
Everyone loves a good flash sale, so why not use this as an opportunity to generate a rush of business in a short space of time?
For instance, if you're in e-commerce selling women's clothing, note that demand for dresses skyrockets during the summer months. Use this time to offer flash sales, special offers, discounts and gift cards. This is a brilliant way to boost sales in the summer.
Recycle Valuable Materials
You can offer great content even if your production capacity decreases during the summer period. Do you have any e-books, infographics or white papers? Divide them into articles that will be posted on the blog.
Speaking of articles, you can repost the evergreens on social media or update the original posts with lists and the latest news.
The material already created is at your disposal and offering it again is a great way to remind your audience of some of your previously successful work.
Recycling old content is also great for SEO, as it gives you the opportunity to enhance your metadata and keyword distribution.

You can also add new links to help increase your rankings. Finally, changing the date of your article or adding a note (for instance, "Updated on July 28th") tells Google that you've added new information to the piece.
Prepare your Next Activities
In many respects, the summer period is particularly calm. You can take advantage of this reduced workload to focus on preparing for your next activities.
· What new content can you plan?
· What marketing campaigns need organising?
· What events need planning?
What better time than July and August to answer these questions? You will arrive in September with clear ideas and plans ready to be put into practice.
Now you know how to approach your digital marketing business during the summer. Are you ready to take advantage of this period of calm to improve your business communication?
---
At the end of the day, when it comes to seasonal marketing, you need to consider what's the most relevant and eye-catching strategies you can use to capture the attention of your target audience.
Just because it's the summer period, this doesn't mean that your sales need to slow down. Even if you don't offer seasonal or holiday-specific products or services, you can still adjust your marketing strategy to drive more sales to your business.
Our leading web design agency in Geneva offers proven expertise on social networks and digital marketing.
Contact the team at EWM. today to discuss your digital marketing needs.