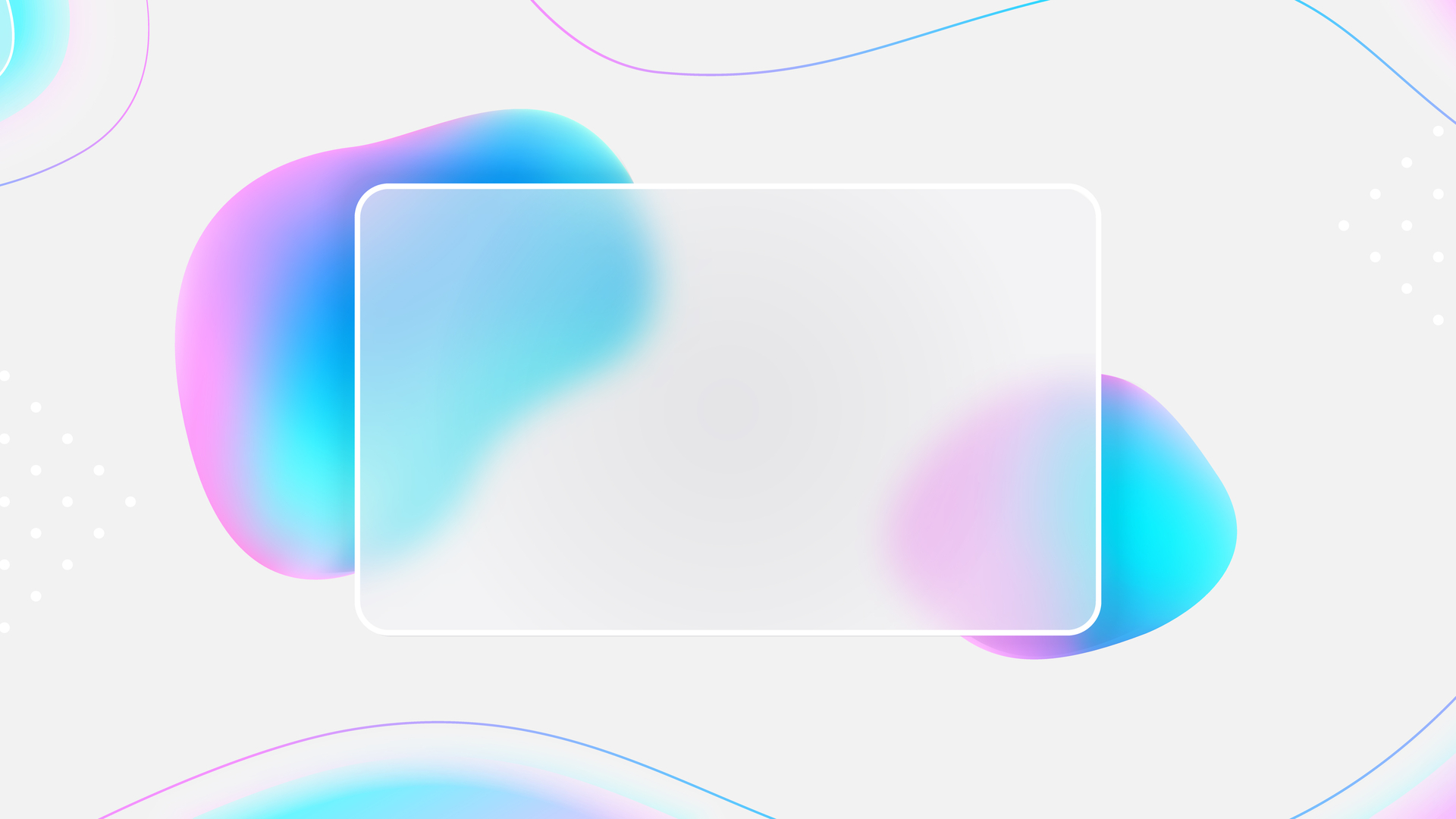 5 Graphic Design Trends to Look Out for in 2022
5 Graphic Design Trends to Look Out for in 2022
As previously mentioned in our Colour Trends for 2022 post, bright, vibrant colours will be big in 2022. What's more, artistic typography, bold colours and abstract shapes will stay on-trend.
The big question we need to ask is: are trends important to graphic designers? Do they need to be considered in new designs?
When it comes to graphic design, popular trends support designers in developing ideas and refining their skills with the latest graphic elements. And these are not trends just in colour, but in terms of advertising, fashion and television too. In order to remain current and develop designs that will positively influence audiences, designers must stay afloat of the latest trends in a range of areas.
With that in mind, here are this year's hotly anticipated graphic design trends:
1. Glassmorphism
Glassmorphism is considered very popular in UI design, and is a new trend that will be very popular in the next few years.

In glassmorphism, background frames and buttons are blurred in order to look like glass, however, some of the colour, light, shape and other elements can still be seen through them.
When used properly, these elements can be very modern, and are certainly aesthetically appealing. In many cases, glassmorphism uses pastel shades, which is one of the colour trends we touched upon in our colours post.

By combining the latest trends in a careful and considerate way, designers have the power to immerse users in a visually exciting design. Be warned though: using glassmorphism too much can make designs appear confusing, so avoid overusing it.
2. Black and White Design
Many brands are adopting a black and white colour scheme in their designs. They're considered easy on the eye, and make text stand out. We predict big things for black and white design in 2022, with more and more websites and apps adopting it. It gives a sense of nostalgia, and with so much time spent on screens, it also reduces strain on the eyes.
3. Monochrome
We've discussed the popularity of black and white design (also known as achromatic), now let's move on to the increasingly popularity of a single colour (aka monochrome).
Simple palettes are growing in popularity, largely because they offer a break from the busier design trends we've seen in 2021.

Monochrome allows consumers to focus on more important things, such as their key messages or their product. They can be used in combination with different light and dark colours to create shapes, and can also be shaded.
Monochrome streamlines a design and induces feelings of harmony and simplicity. To make your monochrome design stand out, it can be combined with colour transitions, colour gradients and other design elements.

This trend could be the break we need from the more vibrant trends we've mentioned, and while they aren't very colourful, they could certainly stand out from the crowd.
4. Inspirations from Nature
Nature is an incredible source of inspiration in the world of graphic design. More and more brands are using logos and other design elements that reflect elements of nature, such as plants, rivers and wildlife. Texture, such as film grain, is also being featured, as well as muted tones and soft pastels.
One reason for this rise in popularity could be the seemingly never-ending lockdowns most of us experienced in 2020 and 2021. People craved the outdoors, and nature-inspired designs could be one way of addressing this yearning.
Nature could also be growing in popularity due to increasing awareness of global warming and environmental destruction. People are desperate to save our planet and connect more with the outside world, therefore creating nature-inspired designs could be one way of achieving this. Nature-inspired designs also evoke feelings of peace and joy, which is certainly something many brands want to be associated with.
5. Psychedelic Design
While nature, monochrome and simplicity have dominated this list, we can't ignore the enduring popularity of psychedelic design.

In 2022, designers will create funky designs inspired by pop-art's use of intense colour patterns and unique shapes. The psychedelic design certainly stands out from the crowd, so if you're looking to pack a punch, this could be the one for your brand.
Which graphic design trend will your brand adopt in 2022?
Obviously the graphic design trend you incorporate into your brand depends on the message you are trying to deliver to your audience. What graphic design trends do you anticipate for 2022? What are your favourite trends? Speak to one of our experts today to discuss your graphic design needs.