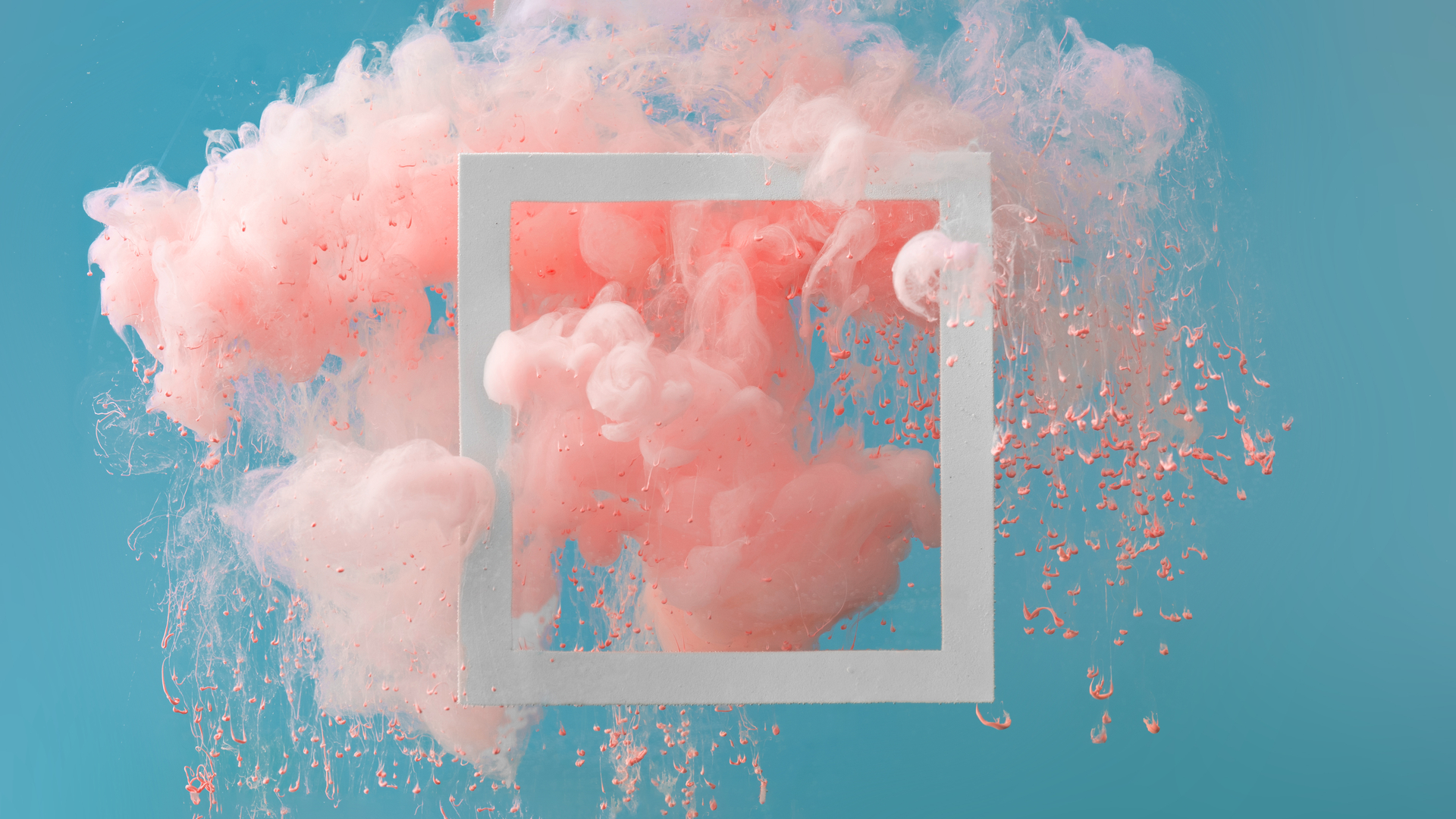 6 Inspirational Colour Trends to Consider in your Designs in 2022
6 Inspirational Colour Trends to Consider in your Designs in 2022
What colour trends are in store for 2022? We expect big, bold colours, abstract shapes and artistic typography to be some of this year's most dominant colour trends.
Remaining afloat of graphic design trends is highly advantageous in the world of digital marketing. Your designs will be more eye-catching, memorable and recognisable by current and potential clients.
Here we explore in more detail some of the prevailing graphic design trends expected to dominate in 2022:
1. Adventurous Pastels
Pastel shades were really popular in 2021, but in 2022, we expect to see them used more adventurously. Think pastels with a twist, such as pairing them with unusual geometric shapes, funky patterns and line illustrations that incorporate pastel shades into their colour palette.
By using pastels in creative, imaginative ways, designers are giving this shade a mega twist, by injecting it with some energy. It's unexpected, fun, and aesthetically satisfying.
2. Colourful Memphis Design
Memphis Design is characterised by its colourful, abstract shapes and squiggles. It's a throwback to the 1980s rejection of high art and minimalism, where bright colours and geometric shapes prevailed.
For 2022, we can expect to see even more of the bright, cheerful Memphis Design re-emerging to bring vibrant quirkiness back onto the scene. This leads to playful, fun and not-too-serious colour combinations featuring bold, contrasting shapes and vibrant colours - including bright neon, primary colours and pastel colours.
3. Jewel Tones and Neutrals
Jewel tones, derived from gemstones, are bold in nature and include deep ruby red, striking sapphire blue and emerald green. These are bold tones that are then paired with more neutral tones to give them a classic, sophisticated and refined look that creates a feeling of calm.
To inject your brand with a feeling of effortless sophistication and luxury in 2022, opt for jewel tones.
4. Rustic, Earthy, Muted Tones
This year, more and more designers are expected to embrace muted tones, which are effectively any colour that has been saturated from its original brightness. Such tones, including muted browns, oranges and creams, are softer and easier on the eye, particularly when compared to the bolder, more aggressive tones we've witnessed throughout 2021.
They are subtle, and give a design more depth. When a combination of muted tones is used, they work in harmony with one another, and heighten the audience's experience, thus helping them appreciate the design on a deeper level.
If you're a brand seeking to stand out from the crowd, consider opting for muted tones. Similarly, if you want to emphasise that you're a slower-paced, more thoughtful brand with an emphasis on nature/organic, then using earthy, muted tones will definitely help you to communicate these values.
5. Light and Airy
After a tumultuous couple of pandemic-ridden years, more and more people are craving peace and calm. Beyond muted tones and pastel shades, we can expect 2022 to be filled with eggshell finishes, minty shades and watercolour designs, which evoke feelings of calm, lightness and airiness.

Designers are creating such designs against simple backgrounds and calming typography. They are easy on the eye and definitely conjure up feelings of calmness and serenity.
6. Pantone Colour of the Year: Very Peri
This round-up would not be complete without featuring the Pantone Colour of the Year: Very Peri. According to PANTONE's Executive Director:
"As we move into a world of unprecedented change, the selection of Pantone Very Peri brings a novel perspective and vision of the trusted and beloved blue colour family, encompassing the qualities of the blues, yet at the same time with its violet red undertone, [it] displays a spritely, joyous attitude and dynamic presence that encourages courageous creativity and imaginative expressions."
Express Yourself with 2022's Graphic Design Trends
If you've got a new design on the cards in 2022, use these colour trends for inspiration. Whether you want to refresh your brand with something unique and eye-catching, or are looking for a more long-term solution to your design strategy, these shades are guaranteed to make an impact.
If you're seeking ways to help your next marketing strategy to stand out from the crowd, contact EWM today. We remain afloat of the latest trends, and incorporate creative strategies to help your business shine.