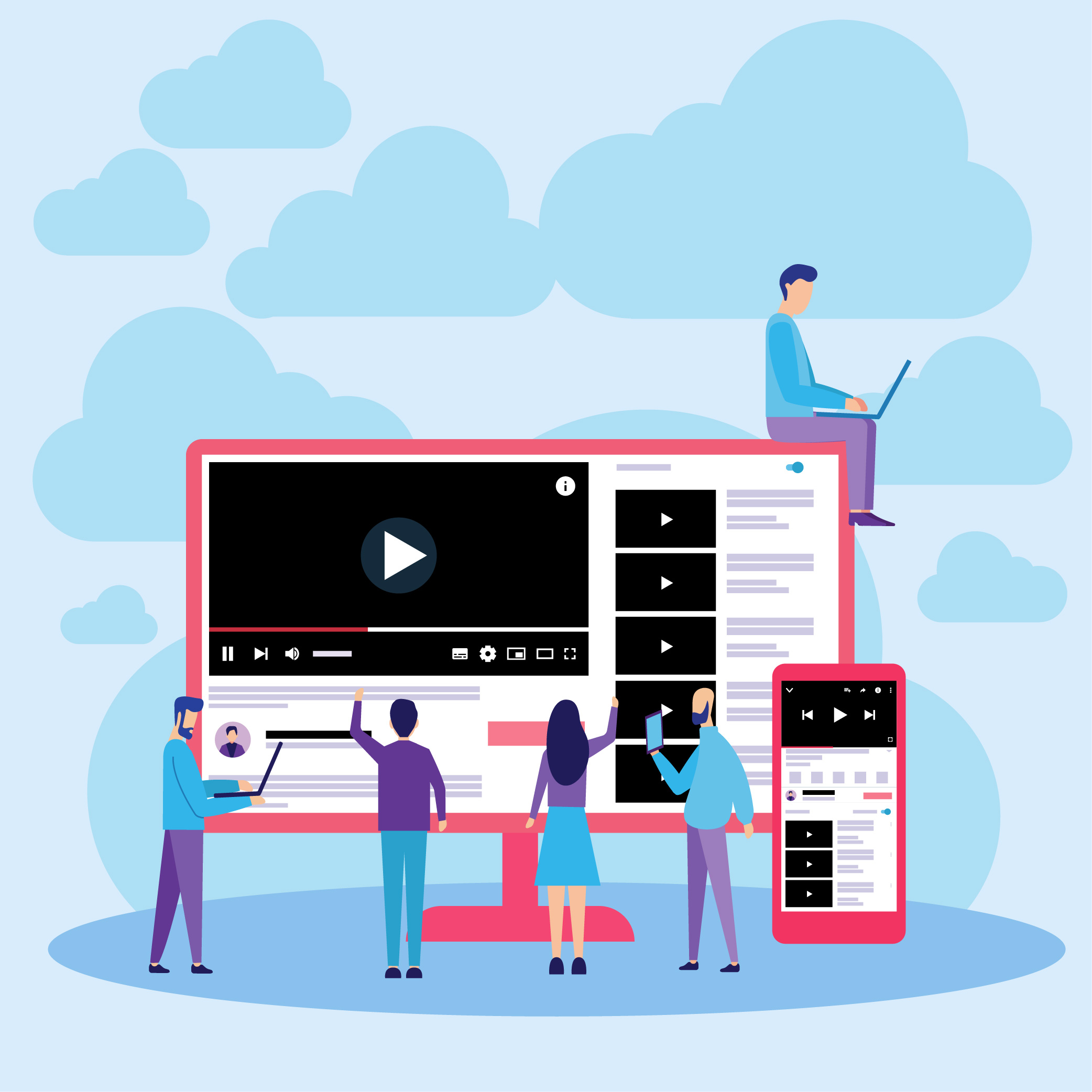 YouTube to Test New Generative AI Features
YouTube to Test New Generative AI Features
YouTube is set to test the waters with new generative AI capabilities, which include a comments summariser and a conversational tool.
In a recent announcement, YouTube unveiled its plans to introduce these AI-driven features.

Subscribers to the premium package will have the opportunity to experience a new conversational tool that uses AI to answer queries about YouTube content and provide recommendations.
In addition, users can explore a feature designed to summarise the discussion topics within video comments.
Both these features will be accessible on YouTube's new platform specifically designed for experiments, youtube.com/new, on an opt-in basis.

The conversational tool will roll out in the coming weeks, while the topic summarisation tool will initially undergo testing with a select group of users who register for the experiment via the website.
How does the tool work?
According to YouTube, the conversational tool will rely on extensive language models that draw information from YouTube and the web. It aims to assist viewers in delving deeper into the content they are currently watching.
For instance, participants can pose questions related to the video they are viewing or request recommendations for similar content using commands such as "recommend related content."
These interactions with AI can occur seamlessly as the video streams, without interrupting playback.
The conversational tool will initially be available in the United States and on Android devices through a new "Ask" option on the video's watch page.
YouTube Premium members can begin participating in this trial from today, although it will not be available on every YouTube video immediately.

The tool is currently undergoing testing with a restricted group of users and will gradually be rolled out to YouTube Premium members in the ensuing weeks.
The comments summariser, on the other hand, employs generative AI to organise and condense the topics discussed in extensive comment sections beneath a video.

This feature aims to enable viewers to catch up on the prevailing conversations without having to read through all comments individually.
How will this tool help content creators?
YouTube anticipates that this tool may also be beneficial to content creators, helping them discern the subjects their channel's subscribers are discussing without the need for painstakingly reviewing every comment.

This, in turn, could inspire creators to produce new content based on popular comment topics. Additionally, creators will have the ability to remove comments that fall under specific topics.
Notably, the summarisation will only encompass published comments and exclude those under review, those with blocked words, or those from blocked users. Initially, this experiment will be conducted solely in English.
YouTube plans to continue these tests over the upcoming weeks and months to gather valuable feedback on how users are utilising these innovative features.
Google, the parent company of YouTube, has been actively experimenting with AI across its product spectrum, ranging from Search and Workspace to consumer apps like Photos and Assistant.
In the context of YouTube, AI has been deployed in various ways, such as AI-driven ads that cater to cultural moments, creator-focused AI tools for music discovery, AI-powered dubbing, and the introduction of "Dream Screen," which allows users to generate background images or videos for YouTube Shorts.
YouTube Music has also introduced AI-generated playlists. Notably, YouTube has previously experimented with AI-generated video summaries and quizzes for educational content.
YouTube has emphasised the experimental nature of these features, and acknowledges that they may not always be flawless. Consequently, the company is beginning with a limited release, and is eager to collect user feedback directly within the tools themselves.
Seeking innovative social media marketing solutions? Look no further than EWM. Reach out to the team to learn more about our services.