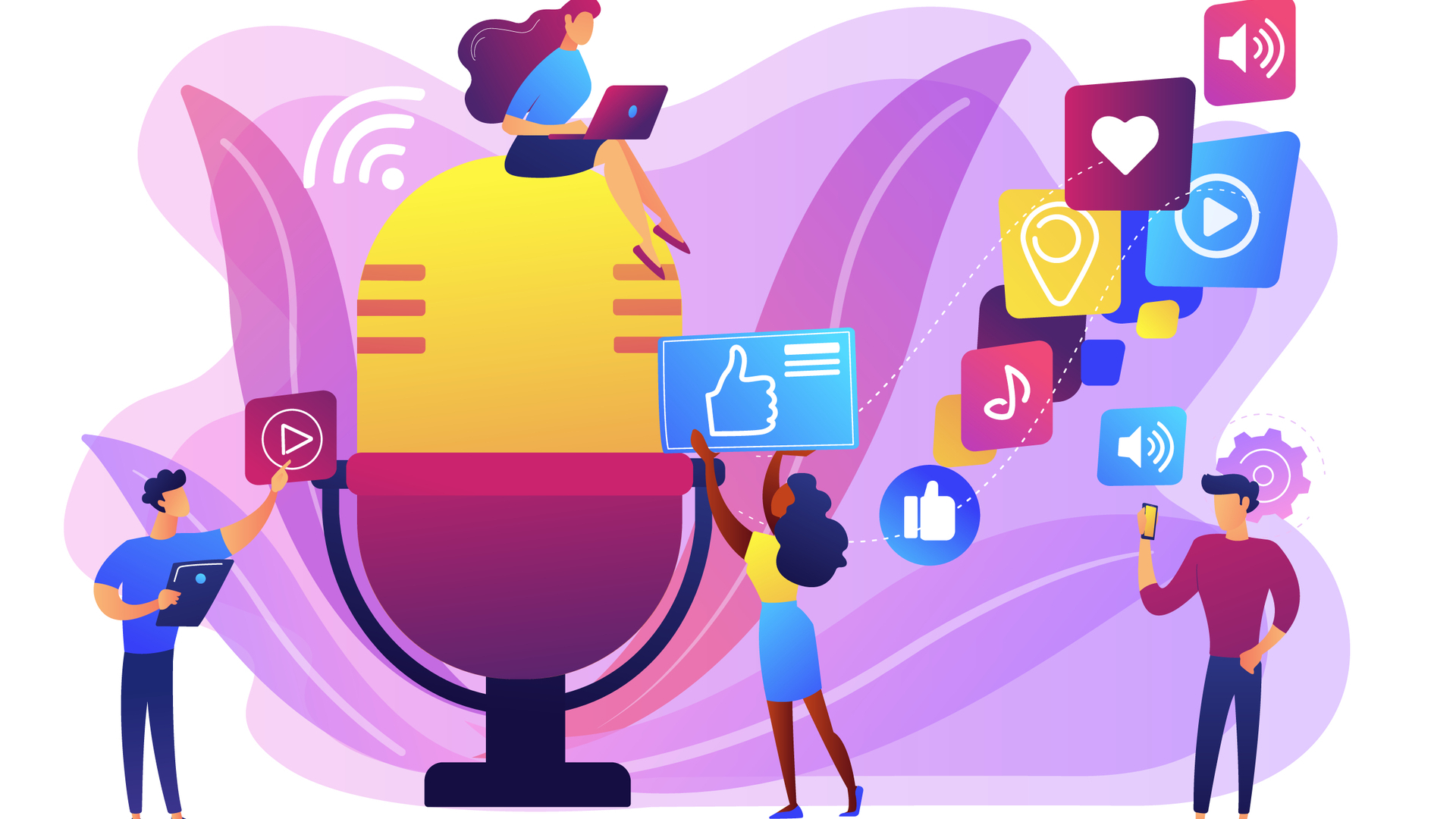 Rising Popularity of Voice Search
Rising Popularity of Voice Search
In the digital age, new technologies are changing how we use the internet.
For example, voice search technology has advanced in the past few years, and almost everyone has access to the internet.
To take advantage of the rising popularity of voice search, we have to follow new trends and user interaction with new technology.
How did it all start?
The introduction of voice search was introduced by Google in 2011.
It was initially an experiment rather than a feature users relied on.
However, advancements in technology for speech recognition have brought voice search to the light and it is becoming a new marketing standard.

The latest statistics indicate that an average of 41% of people use the voice search feature at least once daily. Furthermore, it is estimated that by 2023, more than 50% of smartphone users will interact via the voice search feature on their devices.
The technology for voice searches is constantly growing, and companies are expanding and improving voice-enabled features.
Digital marketing professionals can examine the most recent information on voice search to find new trends that show how their clients' interaction will change over time.
Emerging Trends in Voice Search
Smart speakers like Alexa and Siri have become popular in homes across the world. These products were considered fun at first. It was enjoyable to ask Alexa stupid questions and test how "she" would respond.
However, voice technology has drastically improved, and new gadgets like Google Home are changing how people interact with these devices. Other tech giants are racing to launch their smart speaker technologies to keep up with the demands of consumers.
Voice AI and Machine Learning are Improving
Artificial Intelligence (AI) and Machine Learning advancements have greatly impacted how users interact with smartphones and browse the internet. Voice AI can recognize terms and phrases to understand and can respond to them or if you are looking for something on the internet then it will read the results from Google.
Global Mobility of Voice Search Devices
Smart speakers aren't the only devices that use voice search.
Voice search is becoming increasing popular on smart phones as well anyone who has a smartphone understands this.

Today, people use voice search in mobile more than ever. Google's smartphone voice search feature is available in more than 100 different languages. In 2016 Google reported that all searches on its applications and Android devices were made with voice search.
The trend is increasing thanks to the advancement that are being made in voice searching technology.
Google's speech recognition software boasts a 95% accuracy when a person is speaking English.
Voice Search for Local and Hyperlocal Search
The latest trends indicate that people using voice search are increasingly looking to find local businesses.
Over the past year, more than 58% of users have discovered local businesses through voice search.

ot only is the number of search customers increasing, but the number of searches using voice has been increasing because users find it easier to search what they are looking for through voice search.
The number of searches in the "near me" area has significantly increased over the last few years.
This rise in local voice searches is great news for local businesses.
From 2015 on, mobile search results have been surpassing desktop searches. This is among one of the main reasons behind the increase in local search. This has forced marketers and retailers to refine their strategies to take advantage of the growth of hyperlocal search.
For example, advertisements can now be targeted toward local users within a geographical area that is only a single-block radius.
How Voice Search is changing SEO
The worldwide movement towards perfect voice technology means marketers must constantly tweak their SEO strategies to make them more effective for voice searches.
Voice recognition by Google is already able to recognise queries 95% of the time, and Google isn't the only tech company working on perfecting voice recognition to profit from voice search.
Chinese Information Technology Company, iFlytek, offers an advanced Speech Recognition System.

Their system doesn't precisely translate English to Mandarin and vice versa, but it can convert Mandarin into English, Korean, Japanese, and 22 other Chinese dialects. Their team predicts they will be 99% accurate within three years.
Are you ready for voice search?
Optimizing to support voice searches is not just a passing marketing trends, but a must.

Anyone who isn't getting ready should start now or run the risk of losing some ground to those already positioned to take advantage of the power of voice search.

As the quality of voice recognition continues to advance, and the usage of voice assistants such as Alexa, Cortana, Siri, and Google are growing, if you don't start soon, it will become more difficult to keep up with your rivals.
Contact EWM today to discover how we can help your brand to stay competitive.