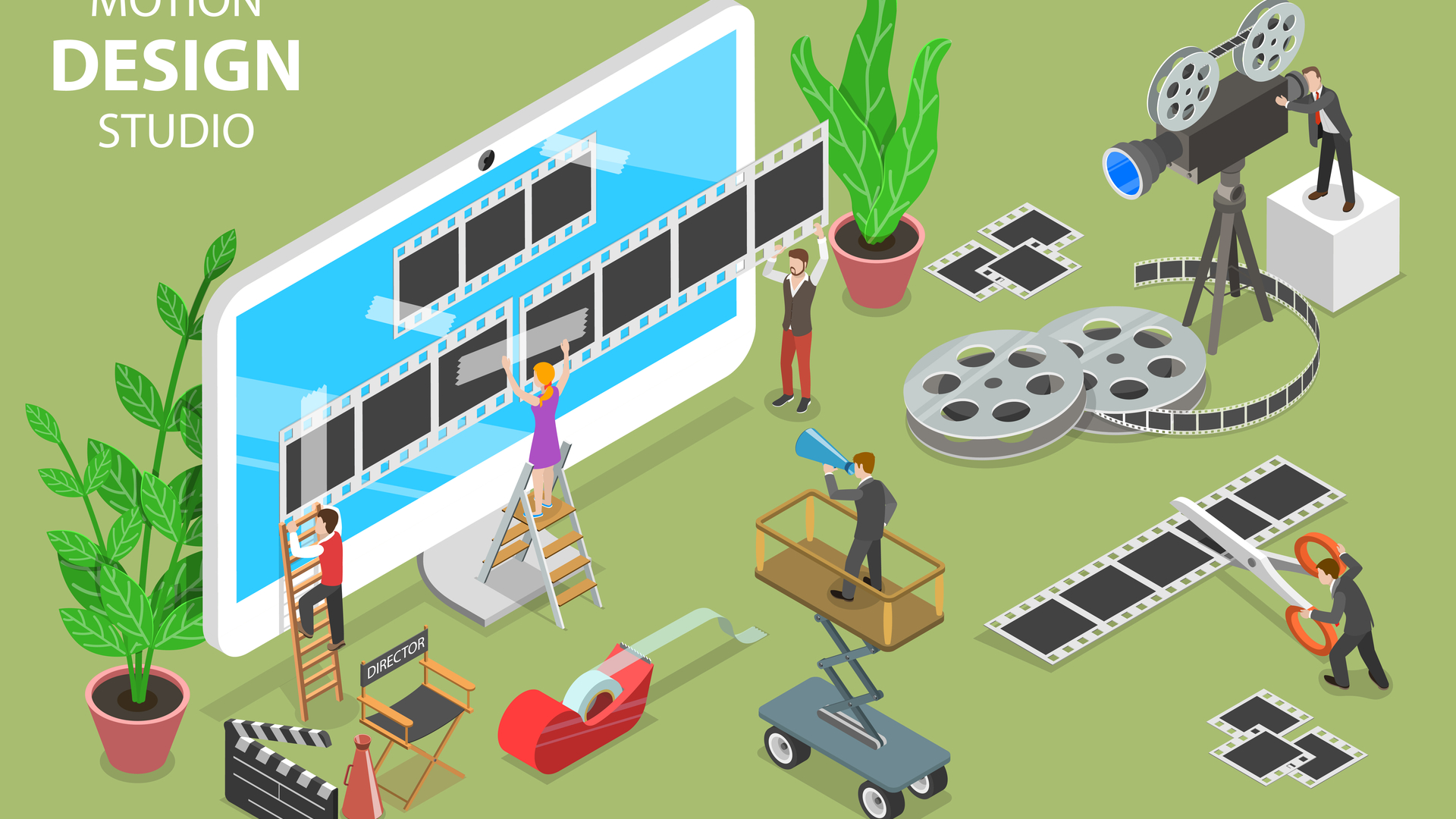 The Impact of Motion Design on User Experience
The Impact of Motion Design on User Experience
Motion Design is a discipline that is based on a range of skills and practices, depending on the specific field. Among these include 3D modelling, which, of course, occupies a special place in terms of animation and creation of three-dimensional images.
3D Modelling and Motion Design
Since three-dimensional modelling represents an acquired area of ​​movement design and not an original subject of the discipline, the skills required from a movement designer in this sense are often not specialised. However, mastering the tools offered by 3D modelling software is now a central element in the design of animation works.
This is because, while animation remains most prominent in film and television, it has also proven popular on the internet and across social media. And since screens play such a dominant role in our lives, businesses are realising the potential that motion design has to empower their marketing.
Today's graphic elements are incredibly advanced. They can slide, bounce, respond to touch and much more.

Motion effects can easily make text and photos more interactive, and therefore more engaging. They can empower small moments, and when done effectively, can truly differentiate a company from its competitors.
The Tools
More precisely, 3D modelling software makes it possible to manipulate variables that contribute to the creation of digital models, including lights, spatial depth, camera point of view, render output formats, and so on.
Light manipulation is essential in creating a virtual lighting environment, where the motion designer can manipulate the light sources and provide different visual effects.
Changing the camera's perspective, on the other hand, allows you to view the same 3D model from different angles, which is very useful for designing and writing a pitch book.
Further, rendering is a key part of 3D modelling, both when used at a basic level and when working on a project that features multi-pass rendering.

This aspect is particularly central with regards to compositing, which involves combining multiple images to form a single, cohesive image, and is very popular in photography and film.
Why is 3D Design So Popular?
3D design is incredibly popular in the world of graphic design, with many brands using it for advertising purposes. As 3D technology becomes more affordable in terms of price and handling, brands are increasingly demanding it.
There are plenty of 3D tools on offer, from the most basic right through to the more complex. By using 3D modelling in advertising, brands can see their products come to life. This is a superb way to create feature-rich, high-quality, realistic ads.
To succeed in 3D design, you need to develop a vision and look for inspiration in your daily surroundings.
Benefits of Motion Design
Motion design is a unique blend of graphic design, animation, illustration, 3D technology, filmmaking and digital product design.
Motion design helps to create easy-to-use, enjoyable user interfaces. Animation is crucial in enhancing the overall user experience, and has the power to add another element to visual storytelling.
When properly implemented, motion design helps ensure high-quality user experiences for your brand. They enable more fluid communication with users, thanks to design elements such as animated icons, illustrations and logos.
Motion graphics can be used to create compelling, high-converting videos that demonstrate user interactions with your brand's digital user interfaces. Animated videos offer numerous benefits of motion design to help your business grow faster.
You can create animated videos that encompass a range of animation types, including:
· Motion graphics
· Virtual reality animations
· 2D character animations
· Cartoon animations
· Digital, stop-motion animations
Motion design is integral to a user-friendly, user-interface design. Designs featuring outstanding motion design solutions provide users with an incredible user experience.

Simplicity and consistency are key, especially in the design of navigation transition patterns. Such designs help users to seamlessly navigate an application or web experience.
Benefits of 3D Modelling
3D modelling is today a field which deeply determines the conception of the motion designer and of the world of animation in general. This is why it is fundamental to be open to 3D modelling software and to acquire the necessary skills to create projects that integrate its tools in a coherent way.
Looking to elevate your next 3D design to a new level? Contact EWM today to discuss your motion design and 3D modelling needs with our specialists.