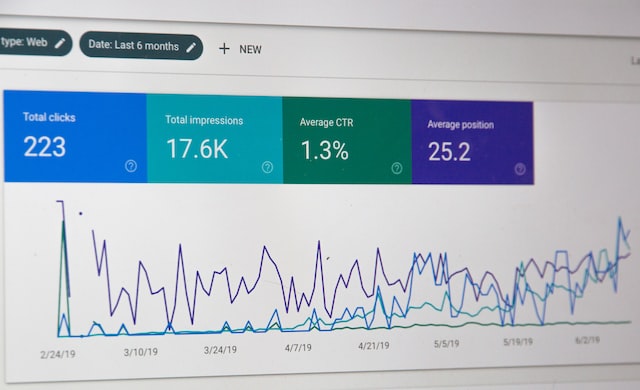 How to Prepare for the Transition to Google Analytics 4
How to Prepare for the Transition to Google Analytics 4
As digital marketers, we are constantly adapting to new technologies and tools. Google Analytics 4 (GA4) is a revolutionary upgrade to the popular analytics platform, and it promises to deliver unprecedented data control and customisation levels.
But the transition from Universal Analytics requires preparation if we wish to get the most out of this new version.
In this article, we'll discuss the steps you need to take to prepare for your transition to GA4 and ensure a smooth rollout.
The Transition From Universal Analytics To GA4
The steps required to migrate to the new platform will vary depending on how Universal Analytics was set up.
You can set up GA4 separately if you had Universal Analytics set up more than five years ago. Use the GA4 gtag.js script, and don't worry about connecting them. This will allow you to make more progress and go a bit further.
If you have installed Universal Analytics with one of the most recent gtags, you can connect them and request that the setup from Universal Analytics be sent to GA4.
Deciding Which Behaviours to Track and Measure in GA4
GA4 uses a different schema or structure to record data than Universal Analytics.
Universal Analytics has a hierarchy that governs its actions and events. Universal Analytics has an event, which is a specific behaviour. It includes event category, event action and event label. Universal Analytics has many levels of information.
This doesn't exist in GA4. The main event name is just one aspect of the event. Other details could include where the users are going, their previous pages, what products they bought, the purchase event, etc. These are all details you will need to collect during the planning stage of GA4 to track and measure certain behaviours your visitors may exhibit.
Universal Analytics measures certain behaviours, including page views and scroll depth, which you probably already measure in Universal Analytics. You'll likely want to measure many similar behaviours in Google Analytics 4.
You'll need to create a new GA4 event that describes each behaviour. For example, you might have a scroll-and-click event. An e-commerce site will need to have a purchase and add-to-cart event. Your business model and the tech stack you use will determine which events you create.
In preparation for the transition from GA4, you should list all behaviours you currently measure or would like to measure. Next, set them up in GA4 one at a given time. Page views are the easiest to set up.
A New Way to Report: How to Get Used to it
We wish GA4 were intuitive and easy to use, but it isn't. It may feel cumbersome and difficult to use initially. Thankfully, this is not always going to be the case. There are massive improvements to the UI that are already being made. It will gradually become much more intuitive.
GA4 is going to be easier to use once you get started. It's easier to use the platform the sooner you get started. They will make it easier to create reports. You can share reports with your team members using the library function. There are also other new features in the pipeline.
You will use Tag Manager to collect your data and GA4 to store it. Then, you can use Google Data Studio to build your reports.
GA4 is an excellent place to store data and measure mindsets around your platforms' behaviours. It was not intended to measure ROAS or ROI. It was created to measure the behaviour of your site, and it does a fantastic job at that. Google Data Studio can then plug into this data and create those beautiful reports.
Final Thoughts
Google Analytics 4 is a powerful tool that you should be taking advantage of. It can give you more in-depth insights into user behaviour and provide more accurate data than ever.
However, it's important to remember that the transition requires some preparation. Ensure all your data is migrated correctly, update tags, create new views, and implement your tracking code properly.
EWM are experts on all things Google. Please contact our team to discuss your unique needs.