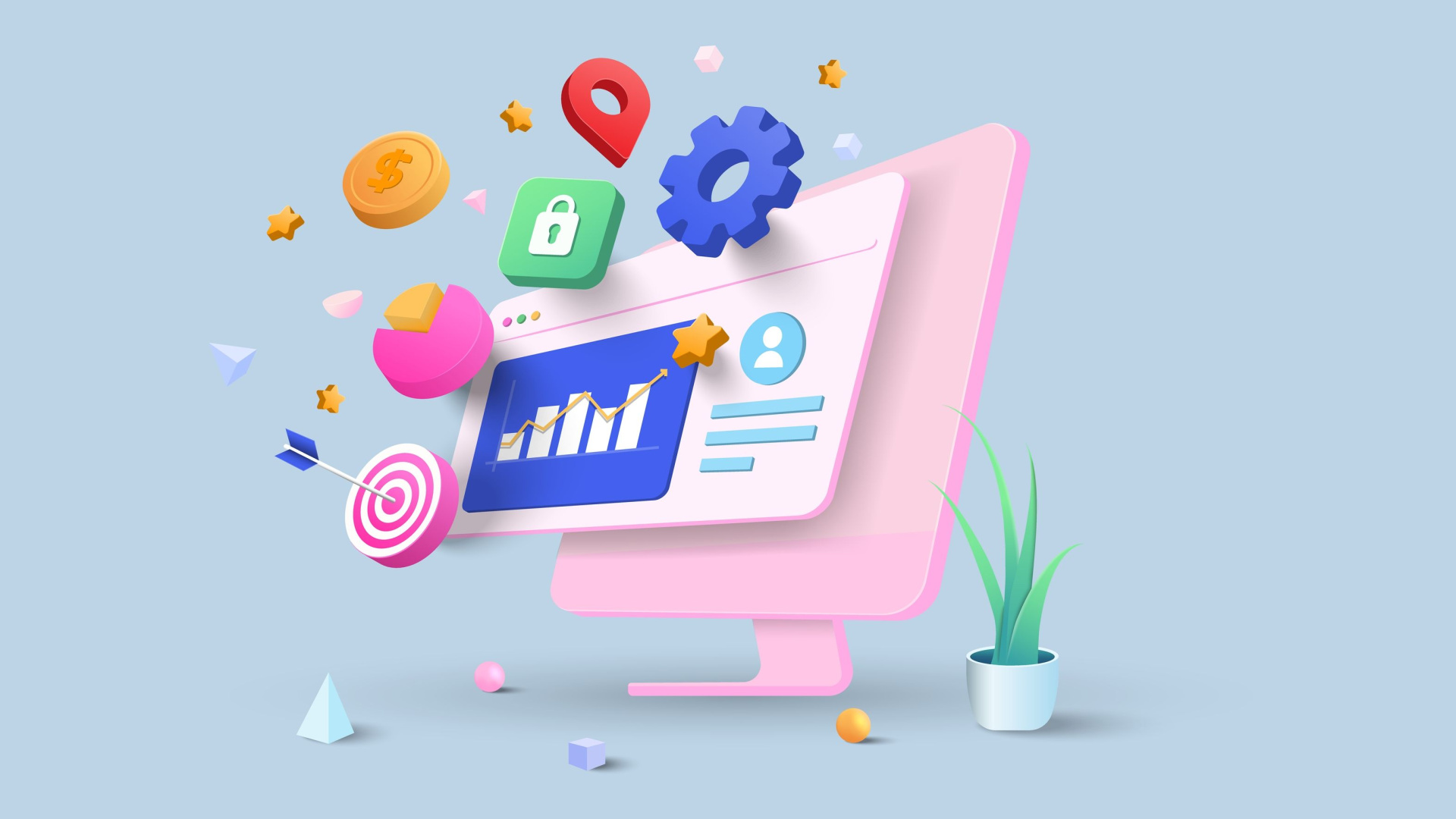 How long does it take to Build a Website? A Step-by-Step Guide to the Website Development Process
How long does it take to Build a Website? A Step-by-Step Guide to the Website Development Process
The website development process depends on the complexity of the website.
This guide will walk you through the different stages of website development, from planning to launch. By the end, you'll better understand how long it takes to build a website and what factors can impact the timeline.
Create A Plan (One to Two Weeks)
Before you design your site, come up with your idea. In the beginning, you'll draw the blueprint for your website and be clear about your website's goals. Additionally, you'll plan for other necessary features and design components for your website.
Then, consider the type of site you want to create, and what its purpose will be. If, for instance, you're planning to have an online shop for your business, you should consider developing an e-commerce site that integrates solutions to allow customers to purchase items from your website. If creating a service-oriented website, consider building a site that incorporates a reservations solution.
Select a Web Development Platform (1 Day To 7 Days)
With the many advanced website creation platforms, freelancers and business owners typically opt for DIY development. This is beneficial in various ways, including cost efficiency, control over the design, website security, and more.
Create Your Content (1 To 2 Weeks)
Once you've laid out the concept and purpose of your site, prepare your content. Make a list of the pages your website will have and how they'll communicate your message to visitors and allow them to achieve their goals. This can include written content, images, photos, CTAs, and branding elements such as logos.
Create a Layout for your Website (between 1 and 3 Weeks)
Now is the time to sketch the layout of your website. You'll have to decide on the number of pages you want it to contain and then outline each section.
If you don't have a clear picture, try out different formats. Try to determine what it would be like to have an Asymmetrical or Symmetrical layout, or a multi-page website. If you are starting from scratch, draw the layout concepts on paper before starting the process of "drag-and-drop." Many professional designers design wireframes for each webpage, so you may test this technique yourself.
Customize your Design (2 to 4 Weeks)
The customization process truly brings your website to life. In reality, 5% of people will assess a company's credibility by its website's design, highlighting how visual language can entice visitors.
No matter if you are starting with a blank slate or utilizing an existing template, a web builder lets you include the essential edits and elements of a website's design, such as:
· Menus for websites
· Colour schemes
· Scroll effects
· Buttons
· Imagery
· Photo Galleries
· Video
· Text
· Mobile design
You can also enhance your web design with attractive design elements, like web gradients. Take the time to define the elements of your branding, including colours, images, logo, and tone of voice. Apply them throughout your design to ensure a cohesive visual identity.
Testing (2 to 3 Weeks)
You're getting close. If your website is satisfying, check if others have the same impression.

You can share your site's URL with trusted acquaintances or colleagues, and ask them to visit it just like the typical user.
Take their feedback into serious consideration. Be sure to note both positive and negative feedback.

Implement the needed changes and fix problems that users have faced. This will ensure that your site provides visitors with a positive experience before your website opens for the general public. It is also safer to test it with people you already know that are new or potential customers.
Goal Setting (1 To 2 Weeks)
You probably know the "why" behind your site, whether you're building an online reputation, selling items, or even creating blogs.
Whatever the purpose of your website, it is essential to define the goals you want to achieve before you begin. For instance, you could create an online portfolio site to draw new customers and establish an online profile.
The specific goals could include the following:
· The website should be up and running within three months
· The first sale you make one week after bringing your website online
· A strong social media presence to increase the number of visitors
· Increase traffic to your site by 10% within a month
The process should take between one to two weeks. Make sure you understand the goals you intend to achieve through your website. This will help you consider your design and will help you to design elements and the skills a developer or designer requires to reach your expectations.
Take Away
When you are ready to publish your website, the collaborator will send an unfinished and tested product for you to test.

Because you've worked together since the beginning to create an outline of the project and provide your input, they won't require any lengthy adjustments.
You should take between one and two weeks to look over your website by yourself and with your group, friends, and colleagues. An additional eye can greatly assist your site's design, from the overall user experience to the smallest details, such as the font size, colours, and micro-animations. Designers are likely to make minor changes at this point. When all parties are happy, then you can release the final version.
Contact EWM for the most efficient, empowering web development solutions.