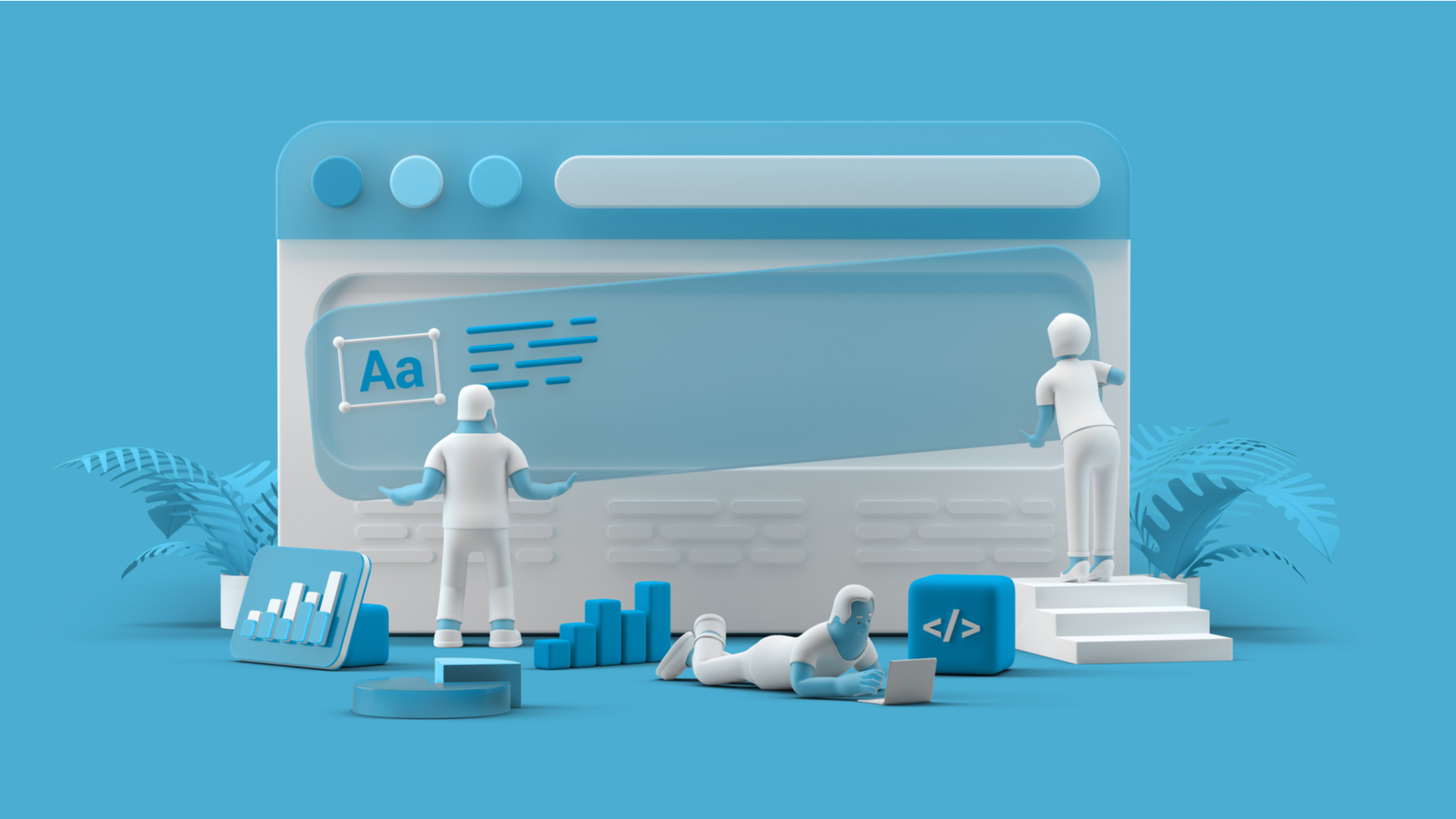 How Headless CMS Improves User Experience
How Headless CMS Improves User Experience
Modular UX that uses CMS Headless CMS
Enterprises can enhance the user experience by adopting modular designs and content. However, how do they bring these strategies to work efficiently?
User experience design and other crucial business functions are going through changes.

Flexibility, streamlining and working at a scale are becoming essential considerations. The use of headless management for content is vital in modernising user experience design as it supports the modular approach to providing experiences.
A headless CMS can help digital teams take a modular approach to design experiences.

Teams are no longer designing services and information screen-by-screen. Instead, they can create diverse experiences using modular design and content, provided they have the proper infrastructure in place.
To handle the immense complexity, it is necessary to have the right technology in place.
Many enterprises recognise the necessity to establish a system for how they offer user experiences by creating design systems and implementing proper techniques that enable them to effectively organise their content.
Only a handful of companies have been able to integrate these two activities in the form of a seamless capability.
Although they are aware of the benefits of modularised content as well as design, they haven't yet managed to incorporate these methods into an integrated framework.
Modular UX provides a way for digital team members to achieve more and increase their results.

In this article, we'll look at ways to maximise the benefits of modular content and design, and demonstrate how they can complement one another.
We'll explore:
· The need to change the practices of user experience
· The importance of separating design and content
· How we can build systems to allow decoupling and deliver modular experiences
The shift to system-driven user experiences
Let's take a look at the challenge of transformation.
Content operation (ContentOps) along with design and development (DesignOps) need to adapt swiftly to changing requirements, including delivering fresh functions and information, or providing innovative ways to interact using new platforms and channels.
Templates that are not flexible cause issues
Many enterprises still rely on rigid templates to display their content, which can't adapt to the changing demands of customers. They don't have robust systems that let them alter content and layout quickly.
Digital teams have to deal with requests for special projects because of this. For instance, they'll have to design a website that uses a unique layout or a custom widget that can display information.
Also, they'll need to design an app for smartphones that has written text strings that are hard-coded and other information that is difficult to alter in the future. Their practices tie the screens with certain information, rendering their designs and content inflexible.
Screens that are created by hand aren't viable
One-off designs appear to offer some flexibility in the short term; however, they also tie the content arrangement to the design of the screen and, in the end, increase the problems digital teams face.
Three issues arise when one-off designs are used:
1. The products are unproductive to manufacture.
2. They aren't scalable when they're required to expand into larger projects.
3. They produce long-term content as well as a technical debt due to the fact that singular designs are difficult to keep running overtime.
In addition to these problems, One-off designs and fixed templates create poor experiences for users.
The design and the content cannot be adapted to changing scenarios when locked on specific screens linked to specific delivery channels. This means that the users won't have access to information and features specific to their requirements.
'Fragments' aren't the solution
The benefit of using a fragments method is that different screens can reuse the same content and style.
The issue with screen pieces is they connect design and content chunks. This approach is fragile and awkward.
It is possible to swap screen fragments that are random and even decorative. Instead of being presented with something contextual and relevant to the user, they get a piece of content taken from another source.
Because the information about the content is not yet incorporated into the design of the screen, companies do not benefit from the flexibility of the fragmented screen approach.
Modularity offers versatility
Digital teams can create a more enjoyable experience when content and the design are created as modular components which can be used in various ways.
Instead of developing designs and content screen-by-screen, or being restricted by the limitations of templates fixed templates, teams design how pieces of content will work together in conjunction with UI modules to accommodate various scenarios for users.
The importance of dissociating design and content
Digital teams are hindered by the limitations of outdated web platforms, which hinder their ability to provide truly adaptive and authentically adaptable user experiences.
Because CMSs tightly connect the design and the content, their content model mirrors their designs for screens. Web-centric CMSs do not allow for the separation of design and content in contrast to headless CMSs.
Flexibility is the key to agility. Design and content elements can't be joined. They should be in sync with each other.
It's all about providing the best experiences
Decoupling may sound like a decision made by a tech expert; however, it's an issue that affects the customer experience and has significant implications for businesses. It determines whether companies can provide the correct experience to their customers across various platforms and devices.
Decoupling allows the particulars of the content and the design to be distinct from one another.

This means that digital teams can modify their design layout without altering the content. They can alter the content's information without altering the design. Decoupling enables flexibility.
Decoupling is much more than just changing the appearance of content using CSS, or changing its layout by implementing the adaptive design with breakpoints.

Decoupling lets both design and content elements adapt and change to various contexts and demands of the user.
Decoupling lets the user experience remain relevant
Decoupling acknowledges that both design and content must constantly change to ensure the best user experience.
Since content and design have distinct roles, they should be independent. However, they need to be able to respond and adjust to one another.
Content will affect the user's behaviour on the screen, altering the content users will respond to.
The content that people react to is what they view, and the content they view must react to people's actions.

All types of design elements and content should be able to adapt, especially as the users' experiences are more personal.
Content must be able to adjust to the needs of the user
Let's consider how the interaction between design and content takes place.
On the side of content, messages and information inform users and encourage them to take action.
The screen displays information laid out to help the user complete a specific action.

The arrangement of the information reflects the purpose or structure of information. Content elements (headings and label descriptions, images and the like) are grouped to give an integrated message that informs the user of what they should be aware of.
Content elements are displayed in design elements that aid typical tasks for users such as sorting items by their rank, locating information specific to the item, or choosing whether or not to join an offer.

The content and information displayed in these components can change depending on what the user is required to accomplish in the future.
The design specifications are also subject to change
The goal of design is to assist users in their tasks. As users interact with the UI, the UI must be adjusted to accommodate their next move.
A modal could be visible or absent, or a button could change the colour.
The design and content displayed in the user interface are continuously changing and dynamic
Decoupling means that digital teams can modify how they present content or design specifics. They can think about the best ways to offer and improve pertinent information and feedback to users.
Modifying the content and providing the best choices are essential when developing the perfect sequence for a user's journey.
At EWM, we're here to simplify the process to help you meet your unique objectives. Allow us to define your digital presence and find you voice! Contact EWM today to speak with our specialists.