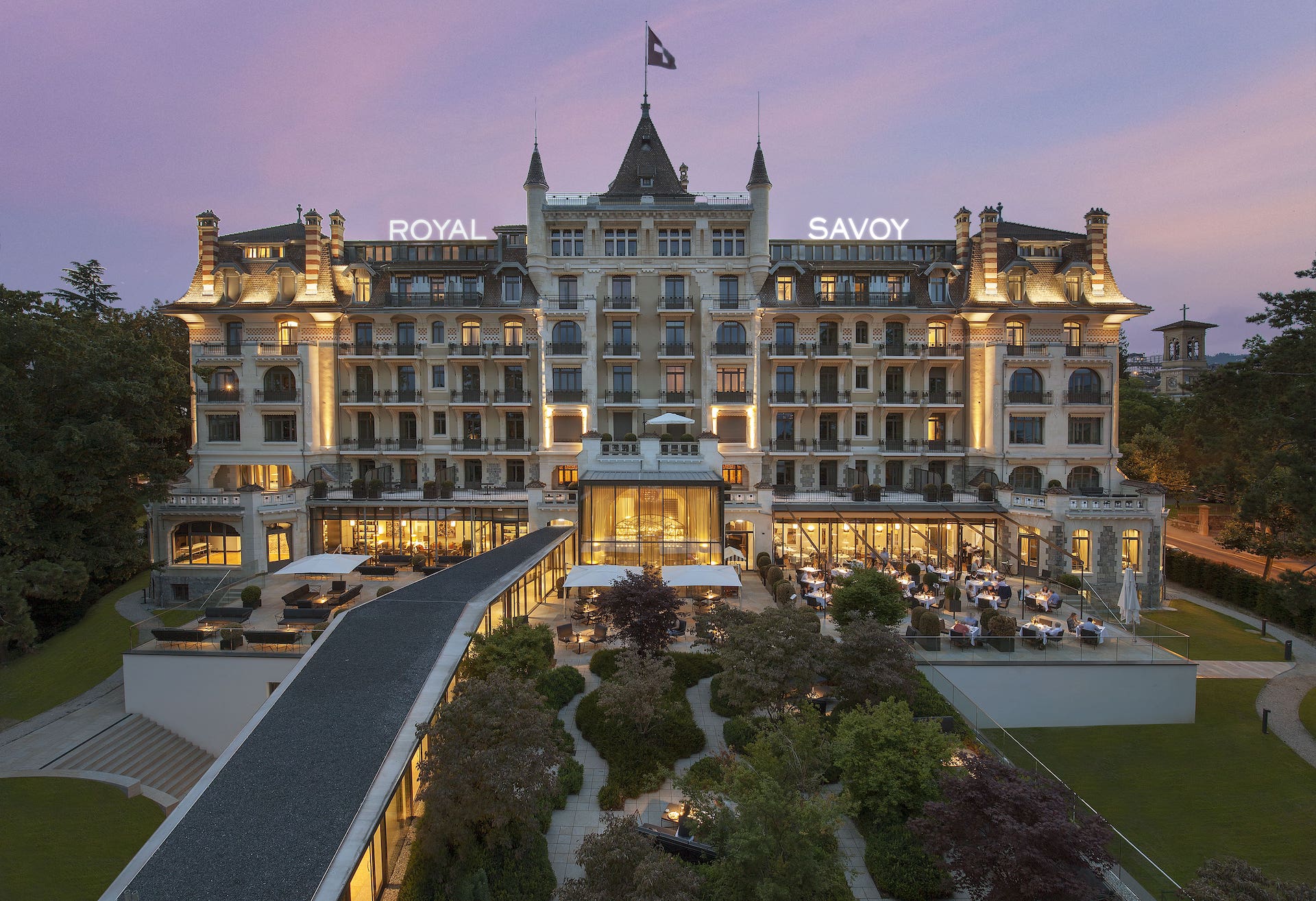 EWM Receives Honorable Mention for the Royal Savoy Website
EWM Receives Honorable Mention for the Royal Savoy Website
EWM Receives an Honorable Mention
EWM has earned another Honorable Mention from Awwwards, recognizing their exceptional work on the Royal Savoy Hotel & Spa Lausanne website.

Awwwards celebrates the latest industry talent and honors those who demonstrate exceptional expertise in innovative web design and development across platforms.

This recognition underscores EWM's outstanding talent and unwavering commitment to excellence in top-tier web design and development.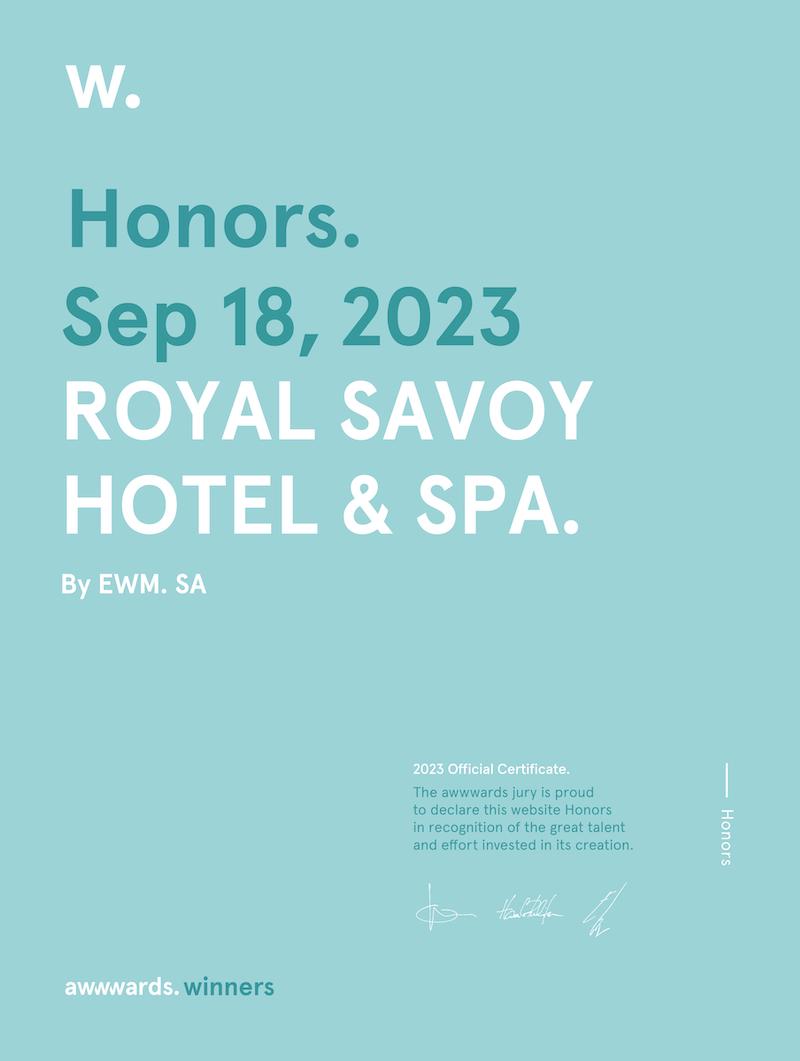 Royal Savoy Design & Development Process
Throughout the web design and development process, EWM's creative team closely collaborated with Royal Savoy Lausanne to precisely identify their website's requirements and aspirations.

The result is an immersive and captivating web design that combines aesthetic appeal with user-friendliness and meticulous attention to seamless navigation. The site is fully optimized for mobile and tablet devices, enhancing the user experience (UX), and positively impacting SEO rankings.

User experience plays a pivotal role in aiding visitors' interaction with the Royal Savoy Lausanne website. Through rigorous testing for speed and functionality in addition to an intuitive, well-structured navigation and a clear hierarchy, the site delivers positive and consistent user experiences to both casual browsers and those seeking specific information.

Thanks to EWM's long-lasting expertise in the hospitality sector, their proficient web designers and developers revamped the Royal Savoy website, incorporating bespoke design, responsive layout and cutting-edge functionalities.

They ensured the site's visual appeal through a superior design and high-quality imagery. Users can easily explore the elegant suites, meeting and reception rooms, and exquisite dining options via the website.

The Royal Savoy Hotel & Spa site adheres to the highest web standards with a booking engine search bar that operates swiftly and accurately, facilitating easy reservations for visitors.
About EWM
EWM is one of Geneva's foremost web design and development agencies, boasting industry expertise, a diverse portfolio, and systematic processes that have not only earned us a strong local reputation but also global recognition.

At EWM, a consultative approach ensures a deep understanding and realization of each client's needs. Our ability to provide valuable suggestions, recommendations, and unparalleled insights goes beyond a website's final appearance, delivering lasting value.

With a profound familiarity in the digital marketing landscape, our highly experienced team at EWM guides clients from an initial vision to project delivery and beyond.
Contact hello@EWM.swiss today to discuss your web design and development needs.