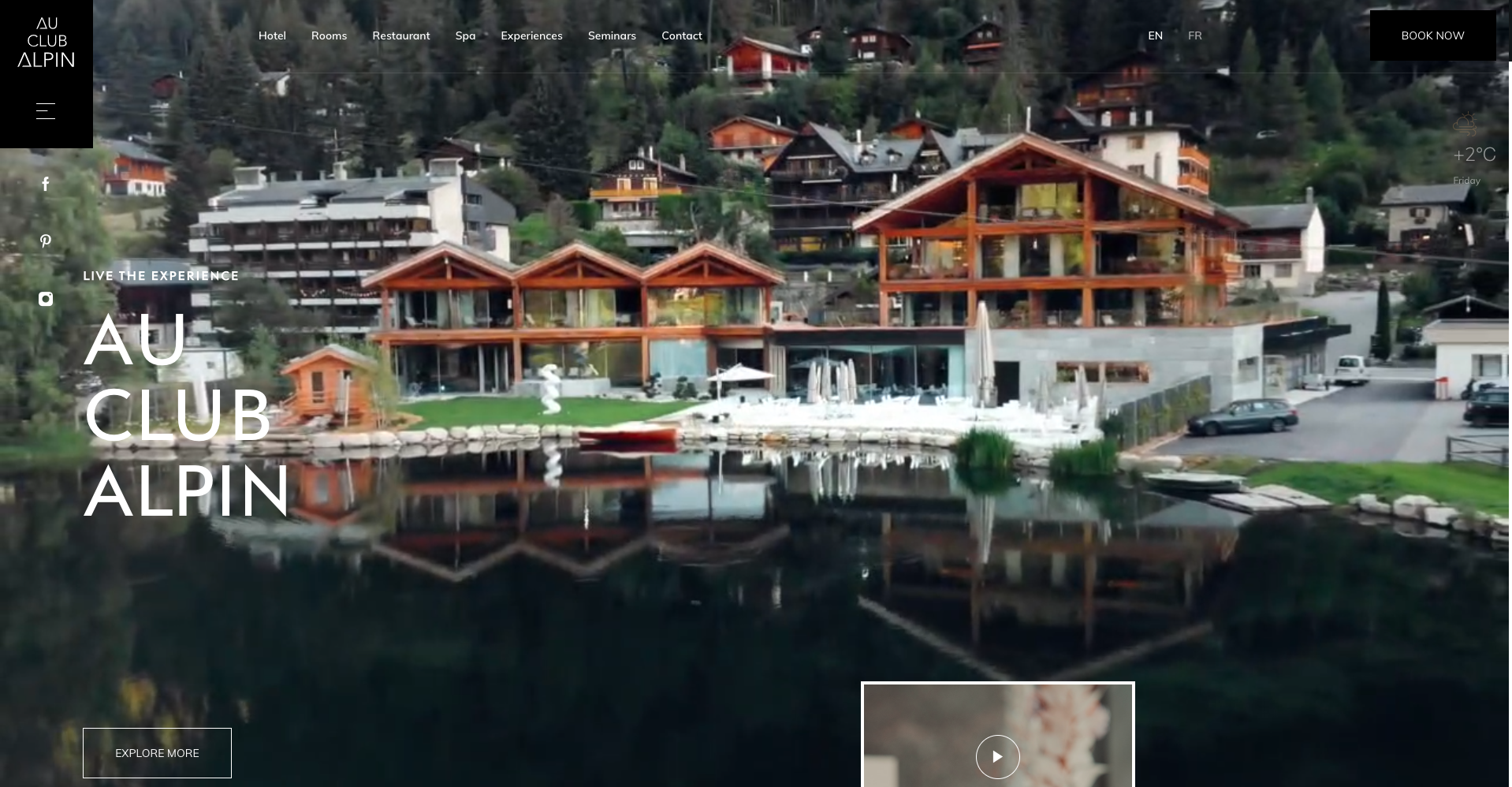 EWM Launches Responsive Web Design for Au Club Alpin
EWM Launches Responsive Web Design for Au Club Alpin
EWM. is excited to announce the launch of its latest website, Au Club Alpin.
EWM. worked closely with Au Club Alpin to ensure their precise web design and development needs were met with. Their goal was to create a site that successfully represented the hotel's branding, philosophy and values.
The end result is a striking website with a number of notable features, including:
· Artistic direction
· Superior photography and video production
· Motion design
· Front-end integration
· Front-end development
· Back-end development
Introducing the Au Club Alpin Website
Upon entry to the site users are treated to compelling and contemporary videography that is highly relevant to the brand. The video immerses users into the world of Au Club Alpin and inspires them to continue browsing.
As you navigate through the site, there is plenty of white space, making it easy for users to understand exactly what the site is about within seconds of visiting it. The use of white space also encourages users to focus their attention on what's important, which makes the site highly accessible and easy to browse through.
In addition to the use of plenty of white space, there are also plenty of beautiful images featured throughout the site of the surrounding land, as well as their restaurant, dishes, spa and more.

What's more, there is plenty of information to access, while the website is not overwhelming in its design. Instead, it features the ideal blend of videos and imagery combined with informative content.
Every page of this site features powerful videography that makes you yearn to visit this hotel. The videography is one of the many enthralling factors that keeps users browsing the site.

One notable feature of the site is its heavy emphasis on user experience, which is an immensely important feature of any modern web design.

This high-quality site clearly delivers information and in a very visually engaging way. So, whether you want to discover the restaurant's opening hours or learn more about their available experiences, you can do so effortlessly thanks to an exquisitely laid out and aesthetically appealing web design.
Finally, while there are many videos on the site, this has not jeopardised the site loading speed, which is extremely fast thanks to advanced back-end functionality. This attracts more traffic to the site, reduces bounce rates and increases conversions.
About EWM.
EWM. is a contemporary digital marketing agency renowned for its consistently exceptional results. to businesses of every type and size. Whether you're seeking bespoke web design and development services, innovative brand strategy solutions or advanced technical services, EWM. is the ultimate choice.
Contact EWM to discuss your design and development needs.