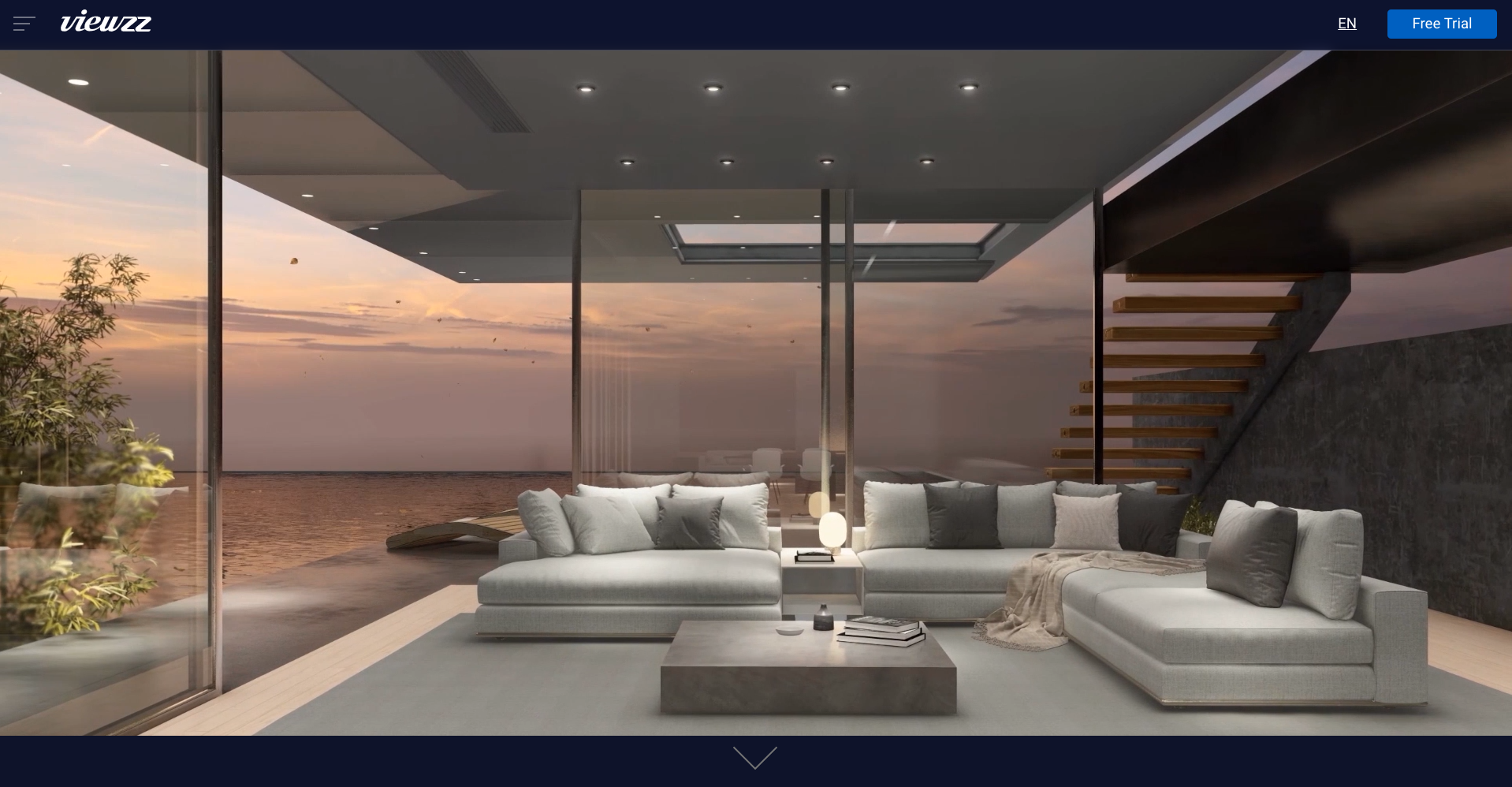 EWM. Designs Stunning Website for Viewzz
EWM. Designs Stunning Website for Viewzz
Leading branding and web design/development agency, EWM., recently launched a brand new web design for property visuals company, Viewzz.
This web design was created to give visitors a clear insight into the services provided by the company.
EWM. collaborated closely with Viewzz to create a fully customised and responsive web design that perfectly encapsulates the services available at Viewzz.

The end result is an enthralling site design brimming with captivating features.
Upon entering the site, users are presented with a compelling video that presents some of the many services available at Viewzz.

Users are then encouraged to scroll through the site, where they are taken on an interactive journey through the specific services on offer. Each service is clearly exemplified through stunning videography and imagery.
Bright colours are used throughout the site while content is easy to read, inspiring users to keep navigating their way through the site and continue browsing for longer.

he Viewzz website is also fully responsive, ensuring that no matter which device visitors view the site from, they can do so effortlessly as the site adjusts automatically according to the screen it is being viewed on.
In addition to providing an exceptional user experience, the site also features:
· Front-end integration
· Front-end development
· Back-end development
The above areas have resulted in an intuitive web browsing experience that drives performance, amplifies visitor engagement and boost sales.
By focusing on these elements, Viewzz has achieved:
· Easy site maintenance
· Less bounce rate
· Increased mobile traffic
· Fast site-loading speed
· Higher conversion rates
· Better usability across all devices
· Credibility
This latest web design from EWM. once again demonstrates the company's creativity, skill and precision when it comes to providing exceptional web design and development services that appeal to the right target audience.
About EWM.
Possessing more than 20 years of experience, this internationally recognised digital marketing agency understands what it takes to deliver a website that encourages visitors to take action, and visitors to Viewzz will certainly be inspired to act upon this site's calls to action.
Contact EWM. to learn more about their available services.