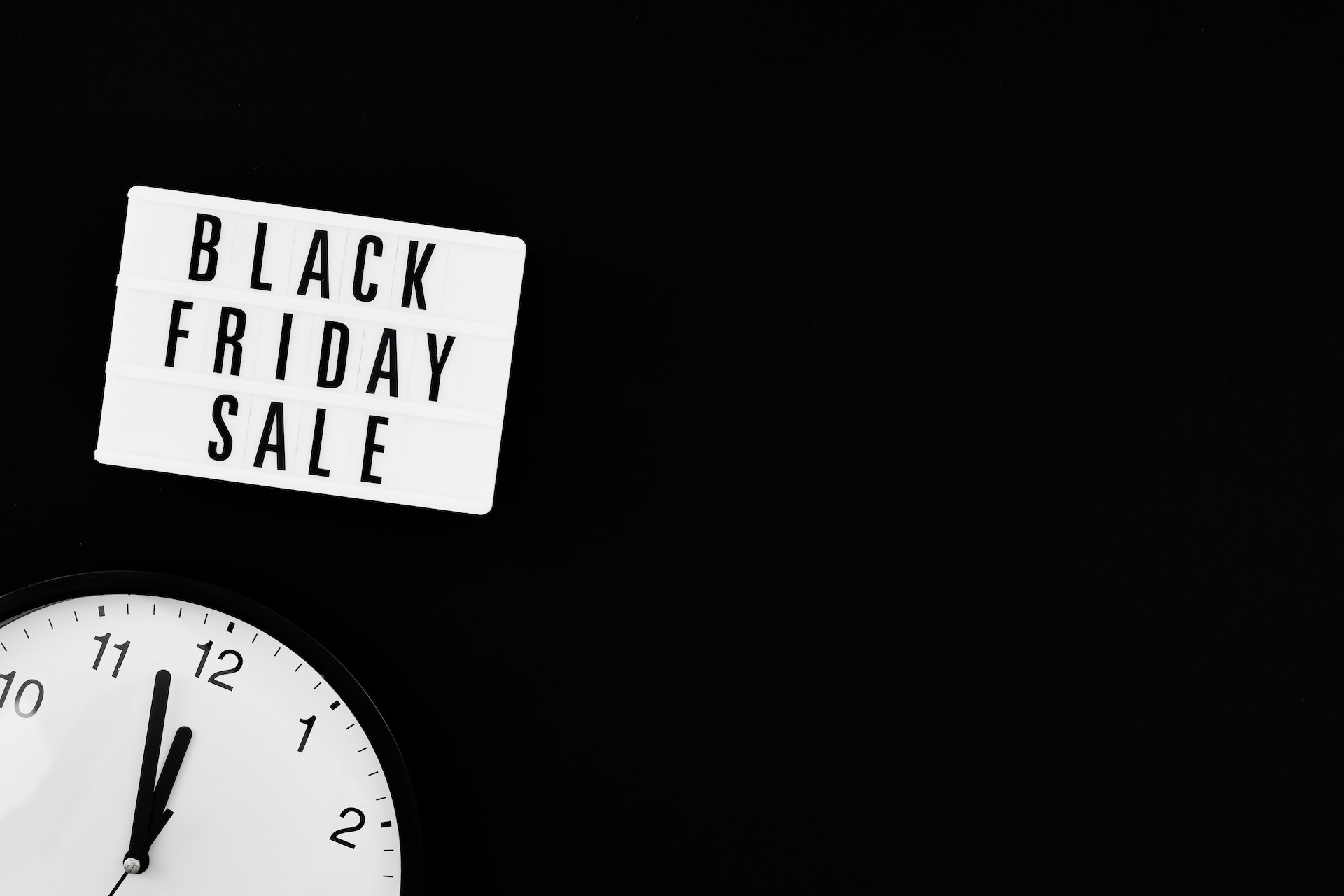 The Best Black Friday Marketing Campaign Ideas
The Best Black Friday Marketing Campaign Ideas
These three tips will ensure you succeed if you participate in Black Friday 2022.
1. Unify campaigning across physical (sales reps, workshops) and digital channels
It would help if you considered the channels available to run a Black Friday marketing campaign.
Consider where potential customers are located. Is it in-store only or online only? Depending on the channel, this will require different assets, but they must still convey the same message.
2. Start slow, learn, and make it bigger the next year
It is essential to conduct a thorough retrospective and record it in advance. This will save you time and reduce stress for the next year.

Second, companies have the option to choose the campaign's scope. This is particularly important if it is their first Black Friday.
All businesses involved in Black Friday can decrease stress by starting Black Friday preparation in August or July. These are some things you should consider based on the past year:
What is the best time for a marketing campaign to be launched?
Which promotional messages were the most successful?
Which products are driving sales and customer interest?
Every year, companies that win on Cyber Monday and Black Friday succeed by taking the time to analyse the market. You can use the weeks following Black Friday to evaluate your performance, failures, and wins to improve the future.
3. Join a simple plan
Companies can learn from previous Black Friday experiences and also get best practices from other industries.
Black Friday limited-time promotions and offers
B2B businesses can use black Friday psychology.

Limited time creates a sense of urgency, both time-based and quantity-based. They can offer clients a discount if they have a larger shopping basket than a set amount.

Businesses can also add a ticker to boost the engagement of the end users. This ticker shows the time remaining for black Friday, thus spurring shoppers to complete their purchases before their time is up.
Hourly promotions also increase excitement about products. B2B, as well as B2C, are merging. Why not capitalise on the Black Friday spirit and run a blitz promo offering discounted products for a short period of time?
Common Black Friday mistakes
It might be challenging to reach your targets on Cyber Monday and Black Friday, but it isn't impossible. Here are the top mistakes you should avoid, based on a tried-and-true approach to Black Friday:
1. Overselling stock
To avoid overselling stock, it is important to keep track of sales history and link them with market trends and current popularity. Make a contingency plan in case stocks run out.
These are some things you should consider before making a purchase:
Identify stock movement at the site: How long can an item remain in a basket? What is the speed at which stock leaves the system?
To ensure 100% confidence, audit stock levels.
Decide whether you want to adjust prices for the day.
Take into account the expected buffer stock.
Indicate whether you wish to adjust stock quantities for the day. To ensure stability at the site, it is important not to clear the cache.
This advice will help businesses avoid disappointing clients and overselling products.
2. Black Friday B2B Campaigns Should Inspire Action
Black Friday should be more popular than monthly or quarterly campaign offers. Black Friday offers more than low prices for B2B.

Merchants may offer extended warranties on products, and customers can buy more than one service to receive a discount. You can be creative in attracting customers to holiday offers, but they must inspire them to purchase.
Key Takeaways
Black Friday is a great time for B2B businesses to make a profit.
Black Friday psychology also affects B2B customers
Black Friday planning should be started as soon as possible by companies.
Black Friday marketing campaigns should begin small, and should be consistent across channels.
For continued learning and success, a Black Friday post-mortem will be essential.
B2B companies may use hourly promos and limited-time deals to create urgency.
Overselling and uninteresting deals are two common pitfalls of Black Friday.
Seeking support with your latest promotion? Contact EWM today.